Eeeeeek! I am absolutely

BUZZING

to be a part of LJ Ross' IMPOSTOR blog tour and thrilled to be bringing you all the FINAL audio clip titled

The Alarm Button

narrated by Hugh Dancy, British actor and star of the critically acclaimed NBC series Hannibal!! . Huge thanks to LJ Ross and Zekra Rahman for having me on board. First up, let's find out a bit about the author and this book!
ABOUT THE AUTHOR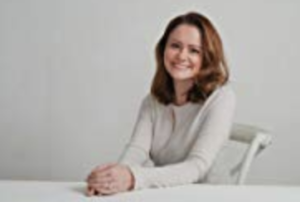 LJ Ross is an international bestselling author, best known for creating atmospheric mystery and thriller novels, including the DCI Ryan series of Northumbrian murder mysteries which have sold over four million copies worldwide.
Her debut, Holy Island, was released in January 2015 and reached number one in the Amazon UK and Australian charts. Since then, she has released a further fourteen novels, all of which have been top three global bestsellers and twelve of which have been UK #1 bestsellers. Louise has garnered an army of loyal readers through her storytelling and, thanks to them, several of her books reached the coveted #1 spot whilst only available to pre-order ahead of release. Her books are available to purchase in e-book, print and audiobook narration on the Amazon store.
Her eleventh novel, 'The Infirmary', is a prequel story which is also available as a major Audible Originals drama starring Tom Bateman, Kevin Whately, Hermione Norris and Alun Armstrong.
In addition to her DCI Ryan series, Louise has created a new series of thriller novels based around the central character of 'Dr Alexander Gregory', whose work as a psychological profiler takes him around the world. The first book, Impostor, will be available from Halloween 2019. She is also writing several standalone romantic suspense novels featuring strong female protagonists which will be available in 2020.
Louise was born in Northumberland, England. She studied undergraduate and postgraduate degrees in Law at King's College London and studied abroad in Paris and Florence. She spent much of her working life in London, where she was a regulatory lawyer for a number of years before taking the decision to change career and pursue her dream to write.
Now, she writes full time and lives with her husband and son in Northumberland. She enjoys reading all manner of books, travelling and spending time with family and friends.
If you would like to connect with LJ Ross, she would be very happy to hear from you:
ABOUT THE BOOK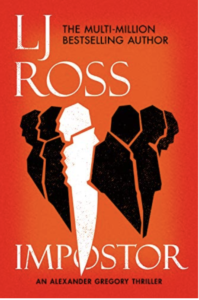 There's a killer inside all of us…
After an elite criminal profiling unit is shut down amidst a storm of scandal and mismanagement, only one person emerges unscathed. Forensic psychologist Doctor Alexander Gregory has a reputation for being able to step inside the darkest minds to uncover whatever secrets lie hidden there and, soon enough, he finds himself drawn into the murky world of murder investigation.
In the beautiful hills of County Mayo, Ireland, a killer is on the loose. Panic has a stranglehold on its rural community and the Garda are running out of time. Gregory has sworn to follow a quiet life but, when the call comes, can he refuse to help their desperate search for justice?
Murder and mystery are peppered with dark humour in this fast-paced thriller set amidst the spectacular Irish landscape.
Oooooooh! I don't know about you, but I am VERY EXCITED about this – can't wait to read it!
So now, here is what you've all been waiting for…I give you… THE ALARM BUTTON
If you have missed any of the other posts, you can find them here: