Happy days, #bookjunkies!! I'm absolutely DELIGHTED to be a part of closing down this epic tour and sharing my review for Kim Nash's

Escape to Giddywell Grange

today! My thanks to Rachel's Random Resources for the invite and to Hera Books via Netgalley for the ARC. Let's find out about the amazing Kim Nash and her book first – then I will be sharing my review of this awesome novel!

About the Author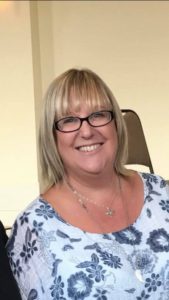 Kim Nash lives in Staffordshire with son Ollie and English Setter Roni, is PR & Social Media Manager for Bookouture and is a book blogger at www.kimthebookworm.co.uk.
Kim won the Romantic Novelists Association's Media Star of the Year in 2016, which she still can't quite believe. She is now quite delighted to be a member of the RNA.
When she's not working or writing, Kim can be found walking her dog, reading, standing on the sidelines of a football pitch cheering on Ollie and binge watching box sets on the TV. She's also quite partial to a spa day and a gin and tonic (not at the same time!) Kim also runs a book club in Cannock, Staffs.
Amazing Grace was her debut novel with Hera Books and came out in April 2019.
Escape to Giddywell Grange is Kim's second novel and was published on September 18th 2019.
About the Book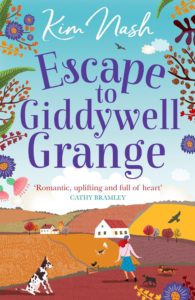 Maddy Young thought she had it all.
Swanky city apartment? – yep. Fancy car? sorted. High-flying career? – tick.
Even if she's lost most of her friends because of spending all her time at work, and can't remember when she last had fun, it's worth it.
Until she's suddenly made redundant. Now she's 37, jobless, and after the breakup with the former love of her life, unhappily single.
Enter Maddy's childhood friend, Beth, the owner of Growlers, the doggy daycare centre at Giddywell Grange, on a mission to make Maddy see there's more to life than work.
Soon, Maddy is swapping spreadsheets for volunteer duty at the library, daily Starbucks for cups of tea with elderly neighbours, and her Prada handbag for doggy poo bags… And with Beth's gorgeous brother, Alex, back from the States, Maddy starts to think that Giddywell Grange might just be her happy place.
But when her old life – and her old boyfriend – comes calling, will Maddy go back to the job she loved so much? Or will she discover that the key to happiness lies in making others happy?
An uplifting romantic comedy that will warm your heart – perfect for fans of Cathy Bramley, Milly Johnson and Katie Fforde.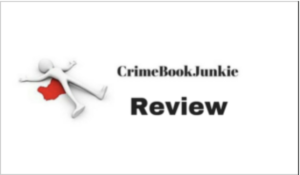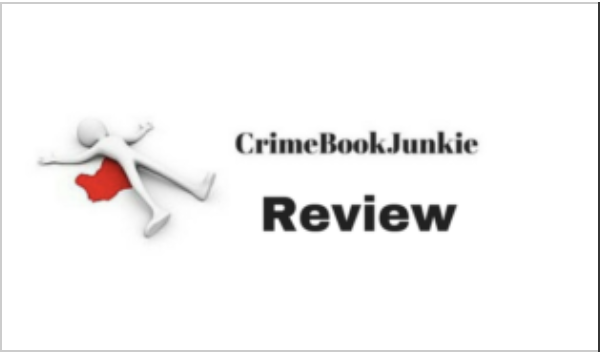 Set in Staffordshire – mainly in the fictional setting of Giddywell Grange, the reader is whisked away on a journey of self discovery where self confidence, insecurity, eye opening moments, facing your fears, leaving the past behind and reinventing yourself are just a few of the themes we come across. What a belter of a read!
Kim Nash is fast becoming a firm favourite of mine for those moments when you just need to check yourself, have a laugh and remember that life may kick you in the teeth but it's only YOU who holds you back. Escape to Giddywell Grange is told from Maddy's POV and I found her, the story and the total vibe this book oozes, so incredibly relatable! What I also loved, was the great setting and natural narrative that flowed. Finally, what I enjoyed (yes, there is more!) were the additional threads throughout the plot which added that extra bit of specialness. (If that's not a real word – too bad! It is now!)
Character-wise, the author has once again created a cast of people who you could see yourself hanging out with. I love a book that draws me in and lets me escape with the individuals on the page. This book does EXACTLY that! We first meet Madison (Maddy) who has been made redundant after working her butt off for 12 years. She lived for work and seemed to only identify herself as that person- the professional. She also finds herself single after 8 years so life has really thrown its full force at her. Her confidence is knocked, her head is a mess and she doesn't know what to do with herself….until she visits her oldest friend Beth!
Beth is a fabulous character. She runs a farm and doggy daycare – Giddywell Grange, with her Uncle Tom. She is sensible, hard-working and a brilliant friend, regardless of having not seen Maddy for some time. What I loved about Beth was her way of making Maddy figure things out herself by getting her to do things she probably would never have thought off or taken a chance on before. We all need a Beth in our life – to remind us of what is important…appreciate yourself and remember that work, relationships and all those other things we thing we think we need are not as important as being true to ourself.
Alex – well, well, well! He's the one that gets the fire burning in Maddy again. He's Beth's brother, and he and Maddy had a sort of childhood crush on each other that they never really pursued. Fear of rejection perhaps? Will Alex feature in Maddy's future…who know's! There are so many more characters – some you will adore, others will make you purse your lips and scream at in your head, but they are all a wonderful addition to moving the story forward.
So do I recommend this read? You bet your #giddywell backside I do! I loved the insight, inspiration, feel-good factor and some real laugh out loud moments that it evoked in me. I can't wait to see what the amazing Kim Nash has for us next!
Make sure to check out what everyone else thought here: