Thrilled to be closing down the blog tour and sharing my review for Zoe Sharp's BAD TURN today. A massive thanks to Ayo Onatade for organising and the invite and to the author for an ARC. Let's do this!
About the Author
Zoë Sharp created the no-nonsense heroine of her highly acclaimed Charlotte 'Charlie' Fox crime thriller series after receiving death-threat letters as a photojournalist. She opted out of mainstream education at the age of twelve and wrote her first novel at fifteen. She has been making a living from writing since 1988. As well as her award-winning series, she has written standalone works, collaborations with espionage thriller John Lawton, and numerous short stories. Her work has been used in Danish school textbooks, inspired an original song and music video, and been optioned for film and TV. www.ZoeSharp.com
About the Book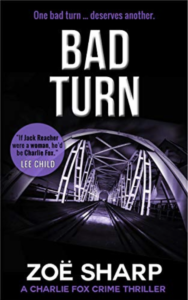 Ex-Special Forces trainee turned bodyguard Charlotte 'Charlie' Fox is back in this, her 13th adventure.
"If Jack Reacher were a woman, he'd be Charlie Fox."—Lee Child
One bad turn…deserves another.
Charlie Fox has quit her job in close protection, been turned out of her apartment, and is apparently out of options.
House-sitting in rural New Jersey has to be the pits—TV and TV dinners. A far cry from Iraq… Bulgaria… Afghanistan. Unlucky or not, she happens to be around at the right time to foil a violent kidnap attempt on Helena, wife of billionaire arms dealer, Eric Kincaid.
Kincaid offers her a job looking after Helena. The rumours about Kincaid's business empire say he's gone over to the dark side, but Charlie is in no position to be fussy. And protecting people against those who want to do them harm is what she's good at. But when the threats against the Kincaids escalate, and then follow the couple over to Europe, Charlie's really going to have to up her game. It's time to take the fight to the enemy.
Charlie's at her best putting an end to trouble. Now she must learn to strike first. And hope that the Kincaids don't discover the secret she's been keeping from them, right from the start.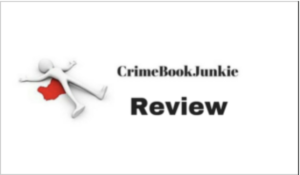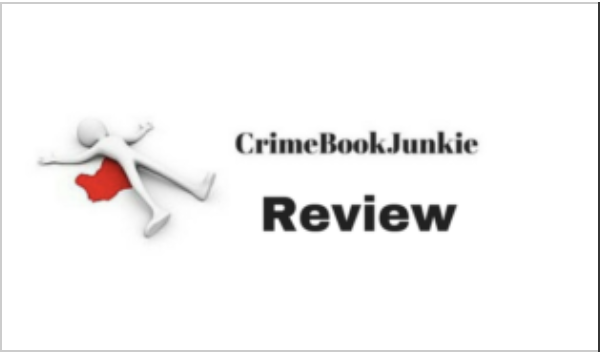 Set mainly in New Jersey in the US, Charlie Fox is back and takes the reader on an adventure filled with fear, control, protection, anger, payback, manipulation, power, corruption and a search for the truth … but there is so much more!
Hells BLOODY Bells! With an explosive opening that instantly grabs the reader, Bad Turn will have you racing through the pages! The premise of this novel was intriguing and I loved how the reader learns a little bit more about Charlie Fox's backstory which is then sprinkled throughout the novel – teasing you to carry on if you want to know more. Full of suspense and tension, the author once again has nailed it – a brilliant narrative and action packed read – it was like watching a movie in my mind! Superb!
I absolutely ADORE Charlie Fox – and you see a little bit more of a vulnerable side to her in this novel which makes you like her even more! Charlie is doing what she does best and accidentally uncovers a sinister ploy to kidnap a wealthy woman – the wife of an arms dealer. If she was hoping for the quiet life while house-sitting, she should have known better…after all, she IS Charlie Fox!  Determined as ever to see the job to the end, she comes up against some of the toughest characters, but they are no match for Ms Fox!
Another character that really stood out to me was Helena, the person Charlie is hired to protect. Her marriage…and her background places her in a risky situation but she is no shrinking violet herself. At times I wasn't sure whether she could be trusted but she was quite likeable and in the end, I was almost hoping to see her kicking some ass too when all hell breaks loose!
What I love about this series is the fact that Zoe Sharp pulls the reader into every scenario – creates a world where you are part of the action and then leaves you gasping for breath as the final conclusion comes around. It's a total experience and one I look forward to each and every time!
Would I recommend this book? You bet your sweet arse I would. A high octane, absolutely compelling and full on adrenaline packed read that sees the reader coming up against some nasty individuals while cheering on the good peeps …what's not to love! I highly recommend you grab yourself a copy today!
Check out what everyone else thought here: