What better way to kick off a new month than to have a look back at some of the highlights of the summer and look ahead at some of the things I'm super excited about in the next few weeks! I'm going to start off with sharing my pics from Bute Noir and just have to tell you that a picture speaks a thousand words. The smile on my face lasted the whole weekend – I had a ball and being invited to be on a panel was just the

BEST THING EVER

– I wore my author lanyard with pride (I may have slept with it on!) Here is #twinnie (Sharon Bairden / Chapter in my Life blog and Writer) on our way over to the Island. It was a glorious weekend weather wise but the festival just made it all the more brighter!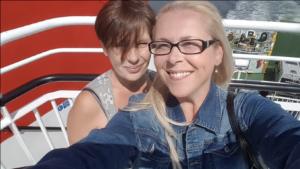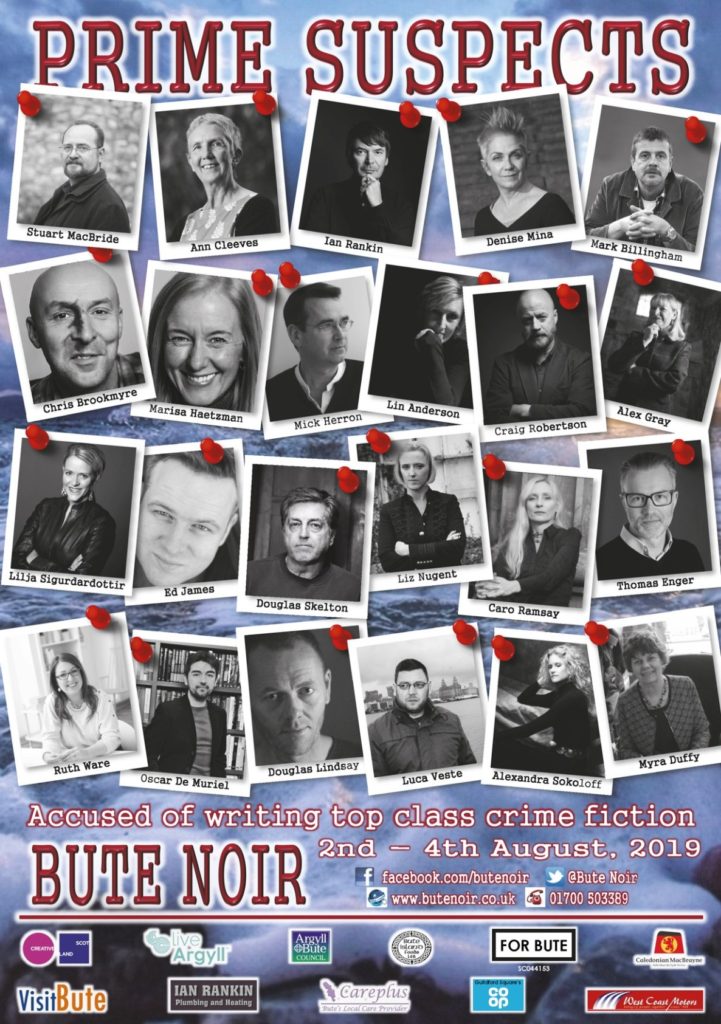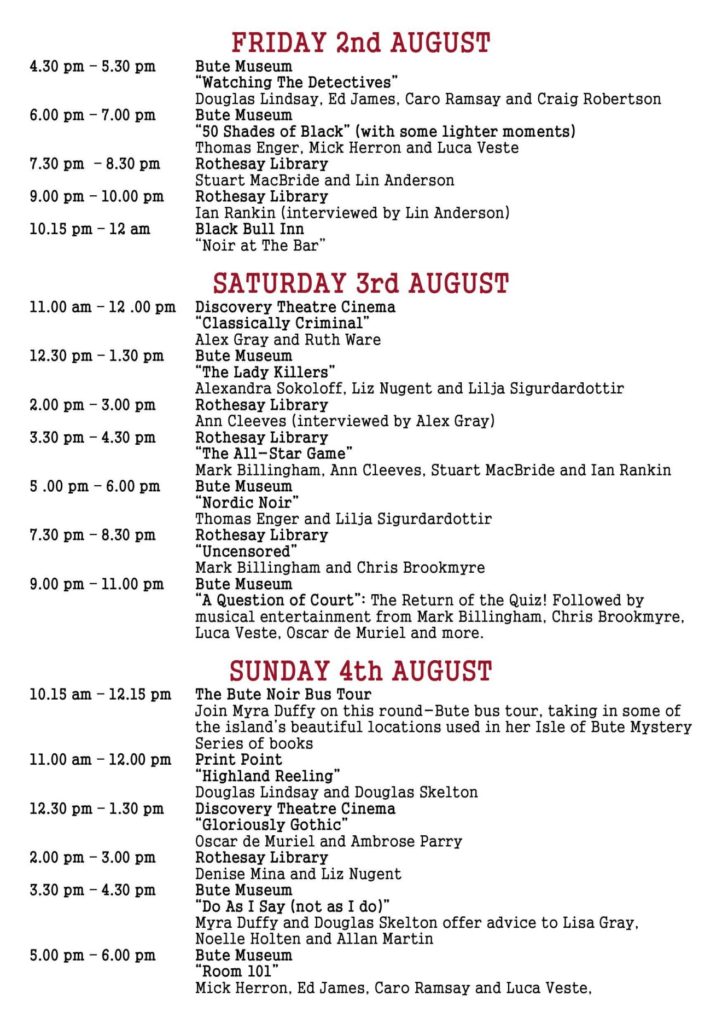 What an amazing line -up this year. One of the best things about this festival is how interactive it is – the organisers and volunteers are incredibly hard-working and friendly, the islanders are welcoming and then you get to be up close and personal with all the AMAZING authors. I am not going to lie – I may have squealed with delight once or twice! This is one festival you don't want to miss so head over to the website http://butenoir.co.uk/ and book the date for next year. I'll definitely see you there. Here are some of the highlights from the festival.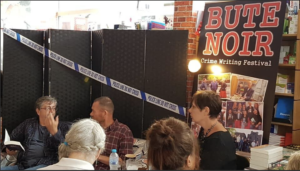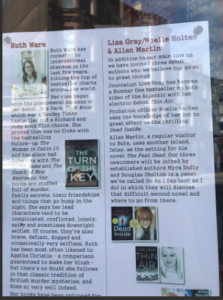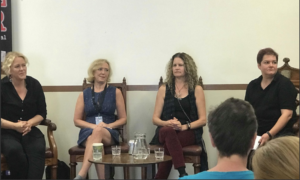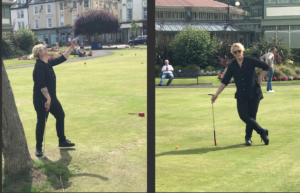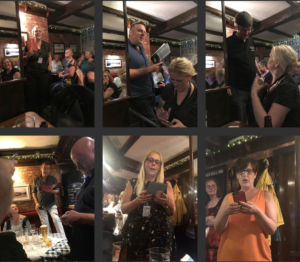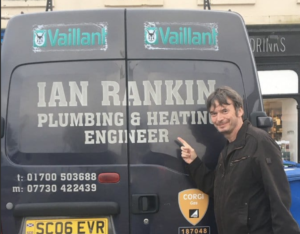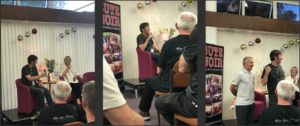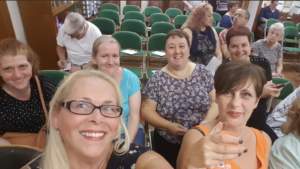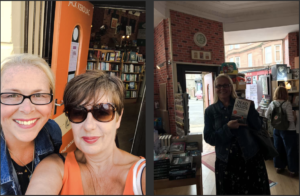 However, one of the big highlights for me was hearing Ed James singing outside my hotel window – Hall & Oates Out of Touch. No he was not serenading me … he was making his way to another bar with some other criminal folk and happened to pass by my hotel. HA HA – It was a good laugh and he's not a bad singer – though he really excelled at reading a sex scene from Mark Billingham's Their Little Secret. If we're friends on Facebook, you can probably find a live recording of it on my timeline …otherwise I will just leave you with this #earworm!
My next exciting adventure was the paperback publication launch of Dead Inside – and I have to mention Sarah Hardy from Book on the Bright Side who organised another EPIC blog tour for the PB launch. The reviews were incredible and I want to thank all the bloggers who took part in both tours. You BLEW my mind. And any authors out there looking for someone to organise a tour or other advice – Sarah is your gal!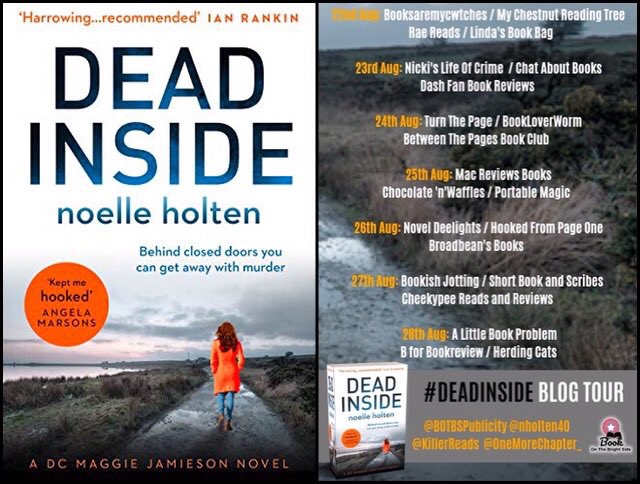 Back to Glasgow for an OMFG amazing night!! I can't even put into words how it felt to hold the book in my hands at my own book launch. Saaay what!? What made me even happier were seeing so many friends and authors in the audience, supporting me as I talked to ..guess who… my #Twinnie (Sharon Bairden) about my journey to publication, probation and my background in the criminal justice system, working for Bookouture as a publicist as well as the whole experience of being an author so far. A HUGE shout out to Caron and Frankie from Waterstones, Sauchiehall Street for EVERYTHING! These ladies made a dream of mine come true. Also a big thanks to my publisher: Harper Collins UK imprint One More Chapter / Killer Reads for all the background support!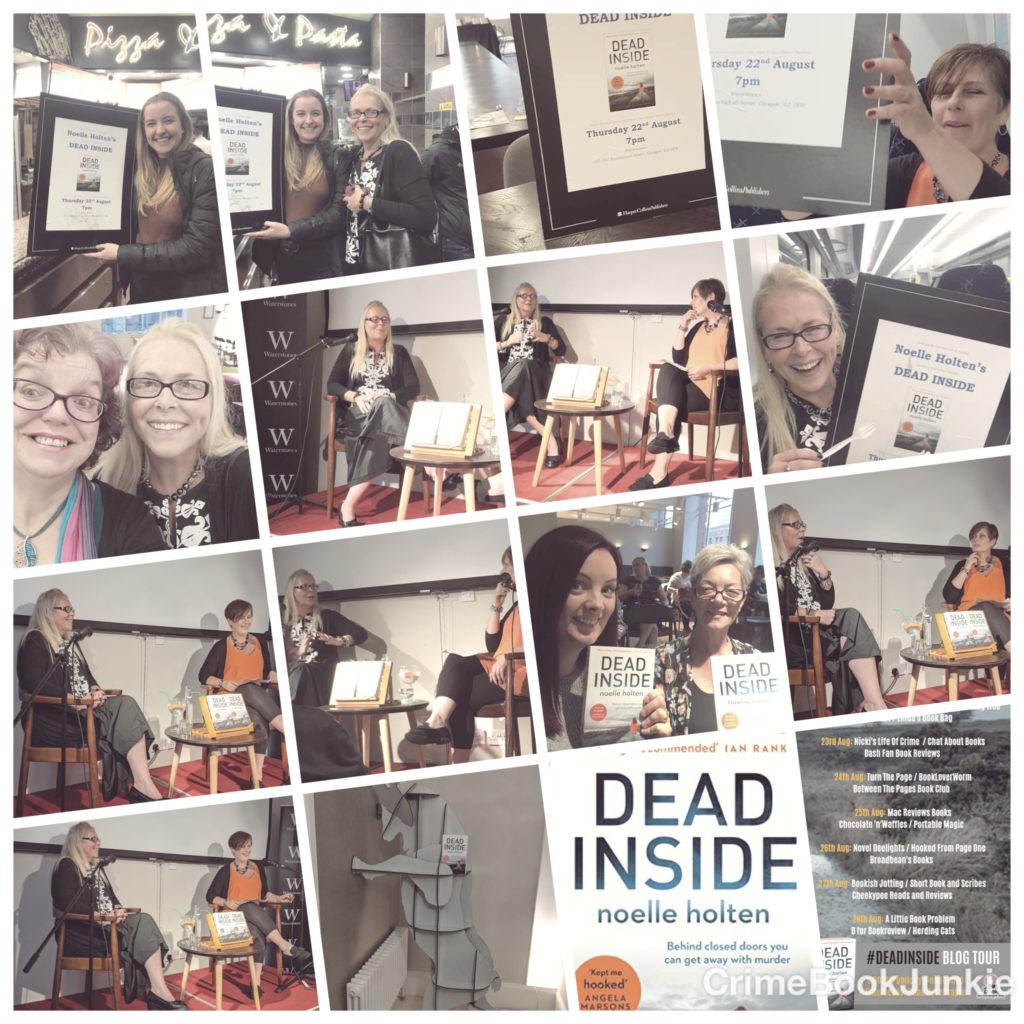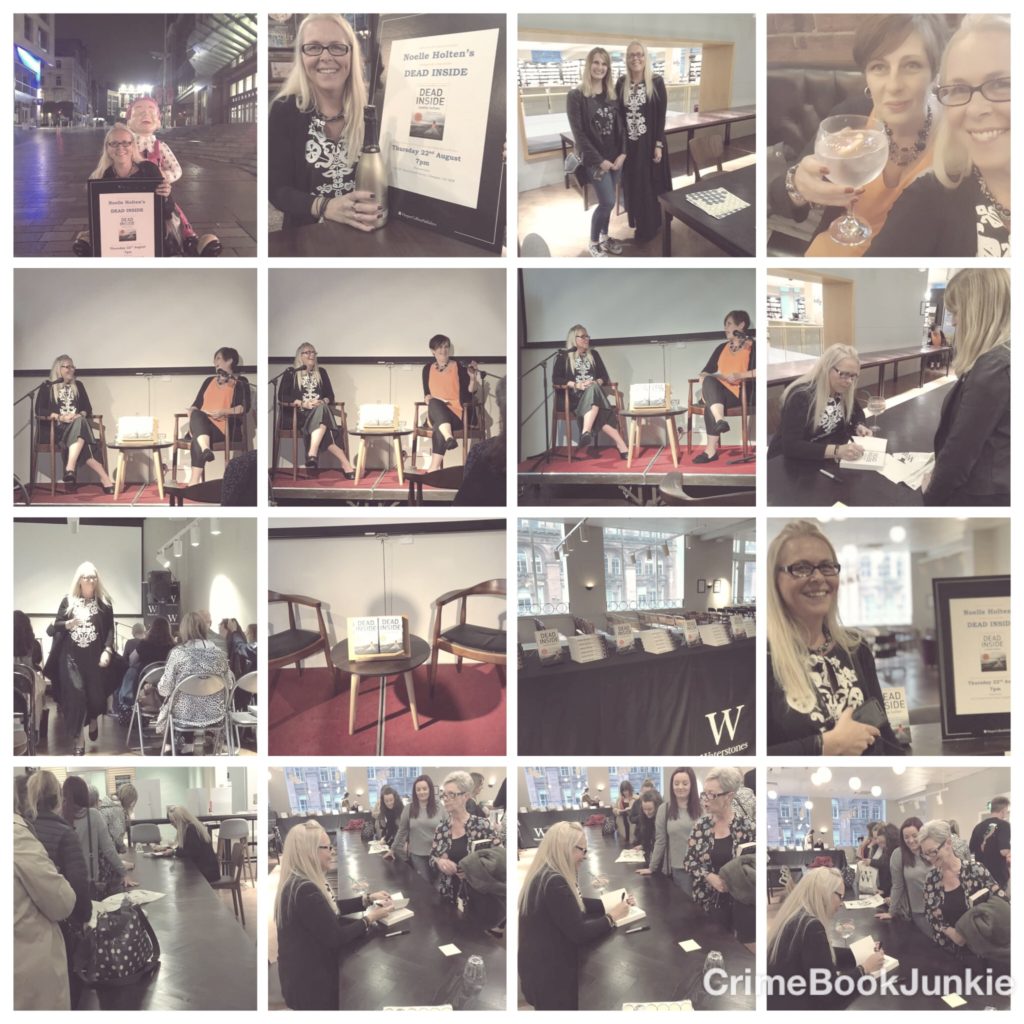 I honestly didn't think anything could top that but then I got an email from Bloody Scotland to say that I was chosen as one of the debut authors to appear at the festival in Crime in the Spotlight. OMG YAY! A few days later I was told who I was paired up with and I nearly died of happiness…. IAN RANKIN AND NICOLA STURGEON – a sold out event of 700 people and I have THREE minutes to wow them with my reading!! Here is more about the event and all the other amazing authors taking part: Crime in the Spotlight Writers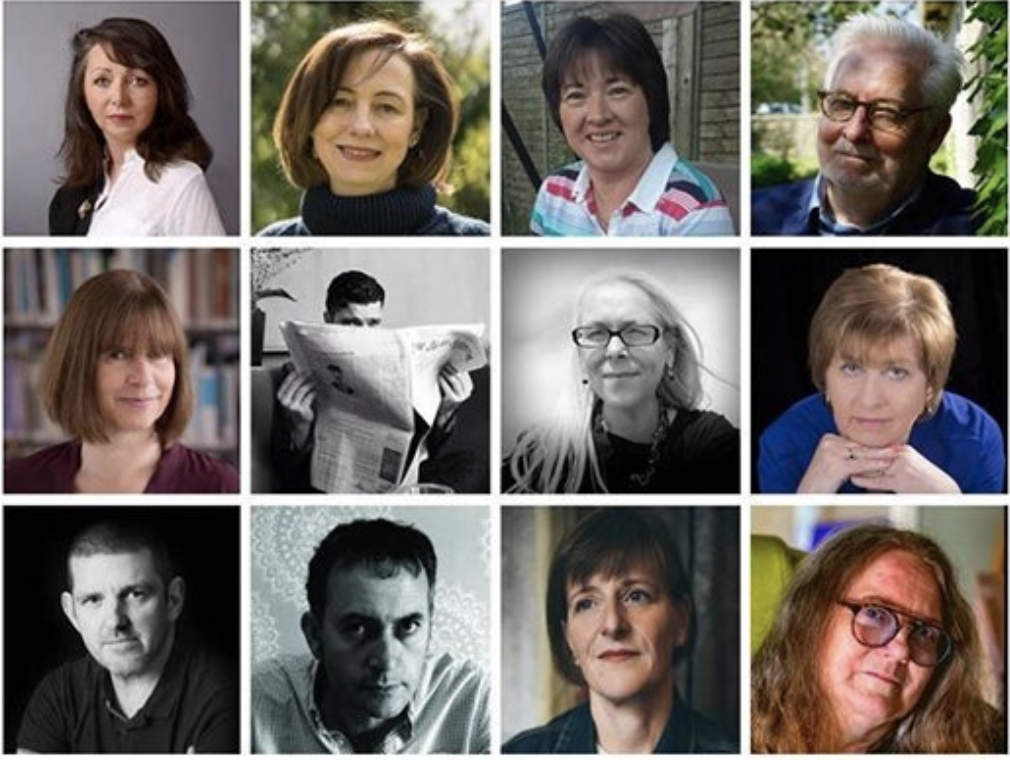 How

BLOODY

exciting is that!? The weekend after Bloody Scotland, I'll be making my way to the fabulous Morecambe & Vice crime festival with Sarah Hardy! Woohoo! I attended this for the first time last year as a blogger. It  was incredible. A great venue (new venue this year!) and amazing line up. Plus Ben and Tom and all the volunteers who are involved just have the best energy ever! This year, I won't be going a just a blogger, I'll also be attending as a panel member/author and interviewing the one and only LIN ANDERSON!! You can find out more about the event, book your tickets and check out everyone who will be taking part HERE.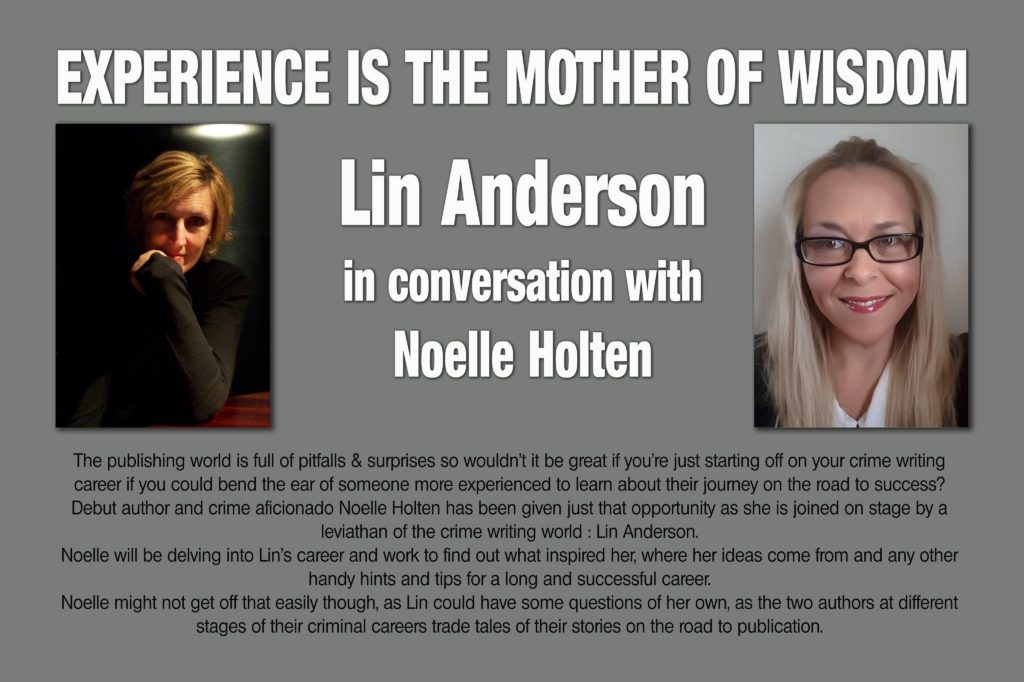 What an amazing summer it has been and so many more incredible things happening I am just overwhelmed by it all. Between the happy tears, the shock and denial of 'there's no way they are talking about my book!' and the celebrations with friends and fellow authors, I've been editing Dead Wrong, Book 2 in the DC Maggie Jamieson series as well as writing Book 3 in the series. I am at 44K in on Book 3 and the ideas are still flowing (PHEW) so alongside my amazing job at Bookouture, I am certainly keeping busy in the evenings. You may have noticed that my blogging has slowed down a bit, but I had to step back (it was reluctantly, believe me) and focus on work and my writing. But I will still be reviewing, sharing amazing guest posts and promoting fabulous writers – so you haven't got rid of CrimeBookJunkie yet!
Of course, what kind of publicist would I be if I didn't do a shameless plug for my books, right? Dead Inside is OUT NOW and Dead Wrong will be out in March 2020 (you can pre order now though…just saying!) Check them out via the links below (not affiliate links)
Review
'A hugely confident first novel. Harrowing, visceral … recommended' Ian Rankin
'An excellent read' Martina Cole
'Kept me hooked throughout … excellent pace and a very satisfying ending' Angela Marsons
'A brilliant debut – gritty, dark and chilling. Noelle Holten knows her stuff' Mel Sherratt
'I loved this. A dark and chilling debut' Robert Bryndza
'Dark and gritty and kept me hooked until the very end. A Fantastic debut!' Casey Kelleher
'A hard-hitting, impressively authentic crime fiction debut … nuanced, highly readable, page turning, a definite cut above the rest. I urge you to read this book' Howard Linskey
'Extremely powerful, incredibly thought provoking and ringing with authenticity, this is an excellent debut' M. W. Craven, author of the Washington Poe series
'Noelle has conjured up a real page-turner here. The author's experience with damaged and damaging people really shines through bringing a great deal of grit to the drama. Add in some fascinating characters, relentless pace and a strong story and you have a winner on your hands' Michael J Malone