Absolutely delighted to be sharing my review of Lin Anderson's TIME FOR THE DEAD as part of the Morecambe & Vice blog tour organised by Book on the Bright Side Publicity. I am thrilled to be interviewing Lin on stage at Morecambe and Vice – there are still tickets available, so click on the link HERE to find out more! I also love the Recommended Reading tab on the website. Some great reads that you should check out!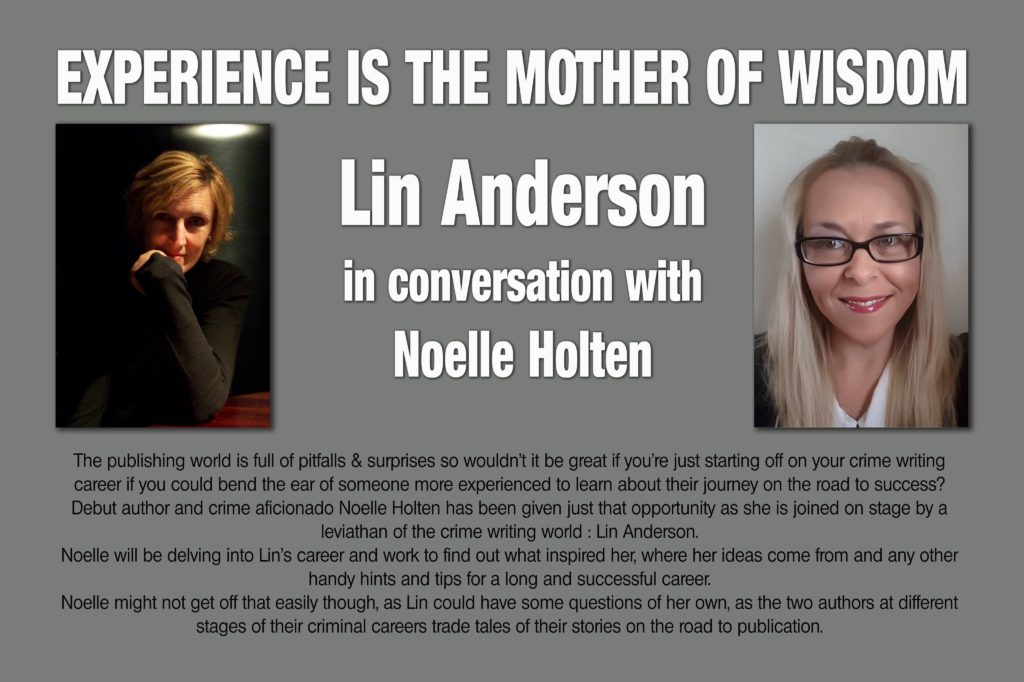 So let's get back to the blog tour and find out a little bit more about Lin Anderson and her latest novel! 
About the Author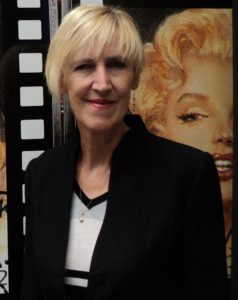 Lin Anderson has published numerous novels and one novella featuring forensic scientist Dr Rhona MacLeod, which have been widely translated. Her short story Dead Close was chosen for the Best of British Crime 2011 and is currently in development as a feature film.
Also a screenwriter, her film River Child won a student BAFTA and the Celtic Media Festival award for Best Short Drama. Formerly Chair of the Society of Authors in Scotland, she is also co-founder of Bloody Scotland, Scotland's International Crime Writing Festival.
Lin was born in Greenock.  Her father was a detective in the CID.  Lin took a while to realise that she was being followed by a police car when she got home late at night as a young girl.
Lin later worked in the Nigerian bush for five years during the 1980s and wrote a couple of African short stories, one of which was published on BBC Radio 4.  Before becoming a full time writer Lin taught maths and computing and lived on the island of Orkney.  Lin now lives in Edinburgh.
About the Book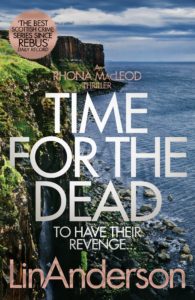 Time for the Dead is a gripping crime novel by Lin Anderson and sees forensic scientist Rhona MacLeod discover that a terrifying war is unfolding on Scotland's Isle of Skye.
When forensic scientist Rhona MacLeod returns to her roots on Scotland's Isle of Skye, a chance encounter in the woods behind a nearby activities centre leads her to what seems to be a crime scene, but without a victim. Could this be linked to a group of army medics, who visited the centre while on leave from Afghanistan and can no longer be located on the island?
Enlisting the help of local tracker dog Blaze, Rhona starts searching for a connection.
Two days later a body is found at the base of the famous cliff known as Kilt Rock, face and identity obliterated by the fall, which leads Rhona to suspect the missing medics may be on the island for reasons other than relaxation. Furthermore, elements of the case suggests a link with an ongoing operation in Glasgow, which draws DS Michael McNab into the investigation.
As the island's unforgiving conditions close in, Rhona must find out what really happened to the group in Afghanistan, as the consequences may be being played out in brutal killings on Skye . . .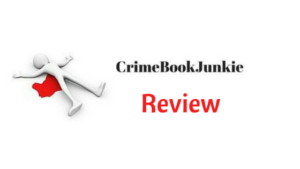 Set on the Isle of Skye in Scotland, the reader is lost in a case filled with trauma, PTSD, vulnerability; veterans; lack of confidence; fear; corruption; a search for one self, answers and justice. Simply superb!
What can I say? The opening chapters pulled me into this thrilling and addictive read. Told in third person multiple POV's, you really get a strong handle on the characters and their purpose in unravelling the mystery. I found this novel to be intense and a real page turner. Rich with description, there is an amazing sense of place and the build up of suspense was a fabulous addition to weaving the threads together for a satisfying conclusion.
I must admit, although I have read a few of this series, I have never read them in order – I know, for some of you that is just blasphemous – but it's how I roll! I had no trouble following the storyline which referenced the last novel – Sins of the Dead.
Character wise – I am going to mention three, though there are many more which add another level of relatability and authenticity to this story. Rhona MacLeod -she is a forensic pathologist and returns to Skye to find herself and look at what the future holds for her. You really feel the anxiety as Rhona faces an inner battle of wanting to deal with her past and also return to work. She is determined and stubborn, at times she comes across as in control and at other times, you see a more vulnerable side to her.
Blaze – Oh my giddy aunt, I just ADORED him! What a clever and fantastic addition to the story. He's a rescue dog but also has a great nose for sniffing out the criminals and takes centre stage in being Rhona's partner in getting a handle on the truth.
The Isle of Skye – on my bucket list now to visit! Lin Anderson sets the stage with brilliantly descriptive text. I could close my eyes and picture the scenery. The island itself added another level of beauty as well as a darker side, perfect for the criminal element.
Do I recommend this read? You bet your sweet arse I do! A novel that will set you brain racing, an absolutely riveting storyline and quite a thought-provoking read, I highly recommend you grab your copy today!
Follow the Morecambe & Vice blog tour below to find out about everyone who is appearing and if you you can, get yourself over to the fabulous festival to see them LIVE!