OMG!  OMG! OMG! I am absolutely DELIGHTED to be sharing my review for Michael J Malone's IN THE ABSENCE OF MIRACLES today as part of the blog tour. Huge thanks to Anne Cater/Random Things Tours and Orenda for the invite and ARC. I hope I can do this book justice! First a bit about the author and this book…
About the Author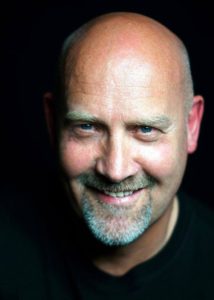 Michael Malone is a prize-winning poet and author who was born and brought up in the heart of Burns' country. He has published over 200 poems in literary magazines throughout the UK, including New Writing Scotland, Poetry Scotland and Markings. Blood Tears, his bestselling debut novel won the Pitlochry Prize from the Scottish Association of Writers. Other published work includes Carnegie's Call; A Taste for Malice; The Guillotine Choice; Beyond the Rage; The Bad Samaritan and Dog Fight. His psychological thriller, A Suitable Lie, was a number-one bestseller, and the critically acclaimed House of Spines and After He Died soon followed suit. A former Regional Sales Manager (Faber & Faber) he has also worked as an IFA and a bookseller. Michael lives in Ayr.
About the Book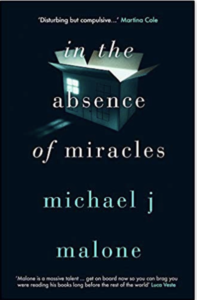 A young man discovers a family secret that turns his world upside down in this dark, emotive, shocking psychological thriller by number-one bestselling author Michael J. Malone
'Beautiful, lyrical prose takes the reader through a perfectly constructed, often harrowing tale' Denzil Meyrick
'Engrossing, hard-hitting – even shocking – with a light poetic frosting. Another superb read!' Douglas Skelton
John Docherty's mother has just been taken into a nursing home following a massive stroke and she's unlikely to be able to live independently again.
With no other option than to sell the family home, John sets about packing up everything in the house. In sifting through the detritus of his family's past he's forced to revisit, and revise his childhood.
For in a box, in the attic, he finds undeniable truth that he had a brother who disappeared when he himself was only a toddler. A brother no one ever mentioned. A brother he knew absolutely nothing about. A discovery that sets John on a journey from which he may never recover.
For sometimes in that space where memory should reside there is nothing but silence, smoke and ash. And in the absence of truth, in the absence of a miracle, we turn to prayer. And to violence.
Shocking, chilling and heartbreakingly emotive, In the Absence of Miracles is domestic noir at its most powerful, and a sensitively wrought portrait of a family whose shameful lies hide the very darkest of secrets.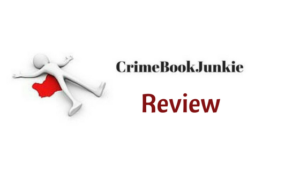 Set in Scotland – both Glasgow and in a village – the reader becomes absorbed in a story that features loss, guilt, sadness, buried secrets, betrayal, family, (generational) abuse, fear, anger, control, shame, new beginnings, forgiveness, manipulation, confrontation and a search for the truth.
*Deep breaths* – Ok, where the hell do I start with this absolutely PHENOMENAL read?! I just want to jump up and down and say #buythisbook as nothing I will say about it will do it any justice – you have to read it, feel the emotions, take in the story and then be blown away by the sheer brilliance of it. Seriously!! With a raw and emotive opening, Mr Malone had me hooked from the start. Told in third person POV over a dual timeline of the past and the present, the narrative is so real and compelling, you almost feel like you are intruding on the destruction that uncovered secrets cause. I had figured out a few things as I read, but I was never 100% sure on whether I was right or not – but this did not take away from any of the OMFG moments as they were revealed. Michael J Malone has an absolutely beautiful and haunting way of telling a story that will just leave you broken. I am in awe of his writing and the minute I finished this book I sent him a message saying 'You fecking genius…' because that's what he is. I was blown away by the pure emotion I felt once the book ended, and I'm almost glad he only has one book released per year as I am not sure my mind could take anymore! I still get goosebumps after reading the blurb – because this book is that and so much more!
In terms of characters – WOW WOW WOW – what a cast! John Docherty has opened a pandora's box and once the secrets are uncovered, there is no going back. I was torn about how I felt initially – this guy was in total self destruct mode while carrying on his day-to-day life as best he could. He was out of control but couldn't see it, while also being determined to find out the truth. With alcohol as a much needed crutch, he had locked away a portion of his life until his mother's stroke has forced him to face something absolutely horrendous from his past. I can't say anymore without spoiling it for the reader – but my own anger, sadness, heart break and fear swirled around me as I turned each page. What a story!
I just want to name every character in this book, but I honestly fear that I will let something slip – so what I will say is that the characters are well developed; the narrative is wonderfully expressive and sets the tone of what the reader learns chapter by chapter.
in the absence of a miracle, the mind learns to protect itself
As well as being a superb read, this book served as a reminder that your mind can be your saviour or your downfall – hiding  things to protect you but sadly the aftermath when those truths are confronted can be devastating and affect so many people. It makes you wonder if sometimes the past is best forgotten…
My head is still reeling, weeks after finishing this book.
Would I recommend this read? Yes! Yes! OMG Yes! If you have never read a book by Michael J Malone you are missing out on something amazing. Raw, chilling, absolutely compelling and so incredibly haunting – In The Absence of Miracles is most definitely one of my #TopReads of 2019. Nailed it!
See what others thought here: