OMG YAY! I'm a little bit excited today for a few reasons! I'll be on my way shortly to Bloody Scotland crime festival in Stirling to catch up with my #partnersincrime while we #fangirl/boy over our favourite crime writers. I'm also delighted to be taking part in the

Bloody Scotland

blog tour and share my review of the #iconic Ian Rankin's IN A HOUSE OF LIES.
But that is not all… on Saturday (Sept 21st) I will get to share 3 mins on stage WITH Ian Rankin and Nicola Sturgeon as I read an extract from my debut novel, Dead Inside in front of a sold out audience of 700 people as part of Crime in the Spotlight! ? I'll also get to sign my books after.

#DreamComeTrue

???? Huge thanks to everyone at Bloody Scotland for inviting me on the blog tour as well as giving me this once-in-a-lifetime opportunity. Find out more about Bloody Scotland HERE and see my fellow Spotlighters HERE.

Time to find out a bit about Ian Rankin and the book before I share my review!
About The Author 

Born in the Kingdom of Fife in 1960, Ian Rankin graduated from the University of Edinburgh in 1982, and then spent three years writing novels when he was supposed to be working towards a PhD in Scottish Literature. His first Rebus novel was published in 1987, and the Rebus books are now translated into thirty-six languages and are bestsellers worldwide.
Ian Rankin has been elected a Hawthornden Fellow, and is also a past winner of the Chandler-Fulbright Award. He is the recipient of four Crime Writers' Association Dagger Awards including the prestigious Diamond Dagger in 2005. In 2004, Ian won America's celebrated Edgar Award for Resurrection Men. He has also been shortlisted for the Anthony Award in the USA, won Denmark's Palle Rosenkrantz Prize, the French Grand Prix du Roman Noir and the Deutscher Krimipreis. Ian Rankin is also the recipient of honorary degrees from the universities of Abertay, St Andrews, Edinburgh, Hull, the Open University and is a Fellow of the Royal Society of Edinburgh.
A contributor to BBC2's Newsnight Review, he also presented his own TV series, Ian Rankin's Evil Thoughts. Rankin is a number one bestseller in the UK and has received the OBE for services to literature, opting to receive the prize in his home city of Edinburgh, where he lives with his wife and two sons.
About the Book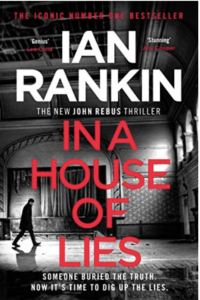 Private investigator Stuart Bloom was missing, presumed dead.
Until now.
His body is discovered in an abandoned car – in an area that had already been searched…
Detective Inspector Siobhan Clarke combs through the mistakes of the original investigation. After a decade without answers, it's time for the truth.
But it seems everyone involved with the case is hiding something.
None more so than Siobhan's own mentor: former detective John Rebus. The only man who knows where the trail may lead – and that it could be the end of him.
EVERYONE HAS SECRETS
NOBODY IS INNOCENT
IN A HOUSE OF LIES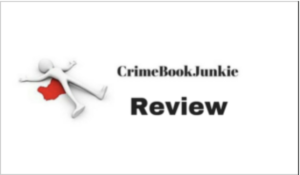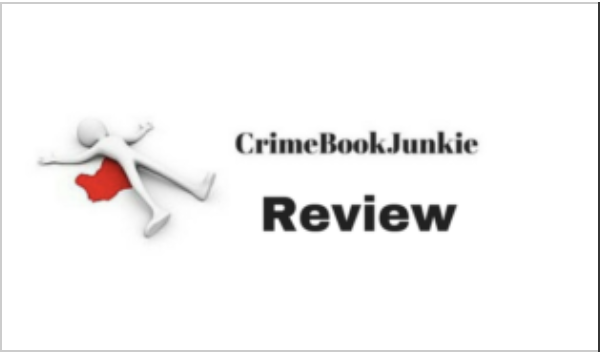 Set in Edinburgh, the reader is faced with secrets, lies, misdirection, mistrust, corruption, jealousy, anger, protection, fear, boundaries and family – however you define your notion of family.
It's no secret that I am a HUGE fan of Ian Rankin and the Rebus series, so it shouldn't be a shock when I say that once again the author has nailed it! An intriguing opening when an innocent enough outing leads four boys to finding a body, but not just any body…
A missing persons case is reopened when a body in a trunk is found and has links to some very influential people. The storyline and threads had me racing through the pages – leading me down paths that raised more questions than answers until ?BOOM?- all is revealed and the story comes to a conclusion that had me on the edge of my seat.
The humour is plentiful – edgy and dry – and as one would expect, the procedure is spot on. You feel like you are following a real case as Mr Rankin delivers each chapter with tidbits of clues to keep the reader guessing.
I also loved how an additional thread was thrown in, thereby allowing Rebus to play a bigger part in the story, despite having retired. I won't give the details away, but for me, this story took on a life of it's own and added a fantastic duality to the novel. I actually thought I had solved this case… twice… guess I better stick to reading and let the detectives do the detecting!
Character wise we see John Rebus finding it hard to keep his nose out of the cases. He's no longer a police officer, but also still very much involved. I love his crass nature. Always have. He has a heart of gold but also will not be taken as a fool. I also love the banter between him and DI Siobhan Clarke. And I can't forget Brillo – he becomes quite useful for Rebus in this story. His other half, Professor Deborah Quant makes an appearance here and there, but mainly we see Rebus on his own.
DI Siobhan Clarke has had some trouble with the ACU (Anti Corruption Unit) and has been seconded to another station to help with a murder investigation. Clarke's growth as a character goes from strength to strength as this series continues. She can certainly hold her own and has no qualms about questioning the integrity of others when called for. But has she taken on any of Rebus' habits? You'll have to read the book to find out.
DCI Sunderland was another character I was instantly drawn to. He presented as forthcoming and determined but he won't take any crap, even if it means losing friends in the process.
Steele and Edwards – jaysus, what a pair. I couldn't stand either from the off. Corrupt or not, the vibes off these officers was enough to send shivers down my spine. Arrogant oozed off them, and they loved the power they believed they held over people. You almost get the feeling that they are untouchable – denial is second nature to them, but will they get what's coming to them?
And I can't leave out good 'ol Cafferty! He is one of my favourites despite being on the wrong side of the law. He and Rebus share this distorted acquaintanceship – not friends but not exactly pure enemies either. It's wonderful to see the dynamics between this pair!
I could talk forever about the great characterisation and narrative in this novel, but I fear it would only be me gushing about how amazing Mr Rankin is in bringing these people off the pages. If you have read the majority of books in this series, you will know exactly what I mean. Every time I am in Edinburgh I wonder if I will see Rebus walking down the street – of course, I know I won't, but they are just so believable, you almost wish it would happen!
Would I recommend this read? You bet your sweet arse I would! A compelling, gritty, emotive and atmospheric novel – It gets all the stars and more! Easily read as a stand alone, I personally suggest that if you haven't read any others, you go back to the start as the development of the characters, arc and policing itself is superb and not to be missed!