Over the moon to be hosting the amazing Johana Gustawsson's

BLOOD SONG

blog tour. I have an extract to tempt you – it's certainly made me push this further up my TBR book pile! Huge thanks to the ever-so-awesome Anne Cater / Random Tours for the invite. First a little about this author and this book!
About the Author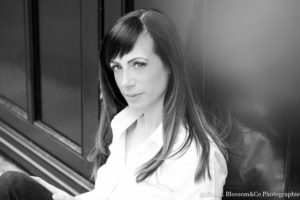 Born in 1978 in Marseille and with a degree in political science, Johana Gustawsson has worked as a journalist for the French press and television. She married a Swede and now lives in London. She was the co-author of a bestseller, On se retrouvera, published by Fayard Noir in France, whose television adaptation drew over 7 million viewers in June 2015. Her debut, Block 46, became an international bestseller, with Keeper following suit. She is working on the next book in the Roy & Castells series.
Follow Johana on Twitter @JoGustawsson
About the Book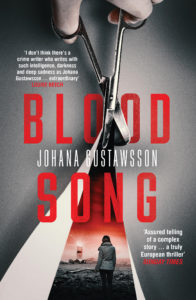 The action swings from London to Sweden, and then back into the past, to Franco's Spain, as Roy & Castells hunt a monstrous killer … in the latest instalment of Johana Gustawsson's award-winning series
Spain, 1938: The country is wracked by civil war, and as Valencia falls to Franco's brutal dictatorship, Republican Therese witnesses the murders of her family. Captured and sent to the notorious Las Ventas women's prison, Therese gives birth to a daughter who is forcibly taken from her.
Falkenberg, Sweden, 2016: A wealthy family is found savagely murdered in their luxurious home. Discovering that her parents have been slaughtered, Aliénor Lindbergh, a new recruit to the UK's Scotland Yard, rushes back to Sweden and finds her hometown rocked by the massacre.
Profiler Emily Roy joins forces with Aliénor and soon finds herself on the trail of a monstrous and prolific killer. Little does she realise that this killer is about to change the life of her colleague, true-crime writer Alexis Castells. Joining forces once again, Roy and Castells' investigation takes them from the Swedish fertility clinics of the present day back to the terror of Franco's rule, and the horrifying events that took place in Spanish orphanages under its rule.
Terrifying, vivid and recounted at breakneck speed, Blood Song is not only a riveting thriller and an examination of corruption in the fertility industry, but a shocking reminder of the atrocities of Spain's dictatorship, in the latest, stunning instalment in the award-winning Roy & Castells series.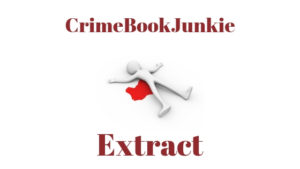 El Palomar, Spain
Tuesday, 21 December 1937, 10.00 pm
Sole was about to get up, but Teresa placed her hand on her shoulder. 'Please, just sit for a while, Sole. You're going to make me dizzy. You've been on your feet all evening!'
'Well, I'm not exactly going to let you do everything, am I?' Sole protested.
'I don't want to see you move out of that chair,' Teresa insisted.
'Your dinner was delicious, mi Sole,' said Paco, stretching his long arms above his head. 'Gracias, mi amor, you've made it such a wonderful birthday.'
Sole smiled at him as she rubbed the big round belly stretching her woollen dress.
'I feel like there are two of them in here,' she wheezed, running the tips of her fingers around the contour.
'I think it's just the one, but a hefty one at that,' Teresa replied as she cleared the table.
'Just like his father. Have you seen the size of Paco?'
'You see, mi Sole, she agrees with me,' Paco said, draining his glass of Montitxelvo. The smooth dessert wine enveloped his mouth with its gentle sweetness as he clicked his tongue against his palate to savour every last drop.
Teresa piled the cutlery, plates and glasses into a big metal bowl.
'Are you sure you want to go to the font and do the dishes right now?' Sole asked her.
'Sí. Concha should be down there as well. We'll have a little gossip.'
'The river must be as cold as ice, Tere. You won't feel your fingers! Why don't you wait until tomorrow?' Teresa and her brother exchanged a knowing glance. It couldn't wait until tomorrow.
'I'll be done in no time, you'll see,' she argued as she hoisted the bowl up and balanced it on the top of her head. The dishes shifted and clanged against the sides, echoing the first knocks at the door, which were soon followed by a louder, more insistent banging.
Paco drew himself up to the full height and breadth of his stocky frame as he opened the door – and froze. A group of Blueshirts, three of them, stood in the doorway. Teresa gripped the handles on the bowl so she wouldn't lose her balance.
'Paco Morales Ramos, come with us!' the one in the middle barked, adjusting his hat before hooking his fingers over his belt, where the Astra 400 was waiting in its holster.
Sole stood and placed one hand on her belly and the other on her chair. A film of cold sweat was spreading across her neck and upper lip. She clenched her jaw so she wouldn't gnash her teeth.
Paco turned his palms upwards, spread his arms wide and forced a smile. 'What's all this about, señores?'
The man on the left reached out and clamped a hand around Paco's wrist.
'All right, all right,' Paco said.
'Soledad Melilla Santiago,' the one in the middle barked at Sole.
Not daring to say a word, Sole gripped the chair more tightly, as her belly began to contract intermittently.
'No, I'm Sole,' Teresa interjected.
'Is that so? You're Sole?' the militiaman smirked. He took a step forwards, leaned his face down towards hers and brushed his lips against her ear. 'Don't you dare insult El Caudillo, you dirty little puta,' he hissed. 'You think we don't do our homework, eh, before we come and round up the traitors of Spain? Think we don't know who's red, like your brother, and who's blue, like us? Do you think we don't know that bastard of a Republican brother of yours knocked up his wife?
And that your husband, Teresa Morales Campos, is with the Resistance?'
Teresa swallowed. 'My husband died six months ago, señor.'
'Are you sure about that, Tere? That your Tomeo's been dead for six months?'
She shivered. 'Sí, señor.'
The man nodded and straightened himself up, but kept his eyes trained on her. He tugged at his sleeves to adjust his jacket, then stepped back to join his colleagues. 'Round up all three of them,' he calmly instructed.
Oooooooooh! That should whet your whistle! Follow the rest of the amazing tour here: