Today I am delighted to feature #indie author JOSEPH COBB as he tells us a bit about his novel FAT BOY! A bit about the author and the book first though…
About the Author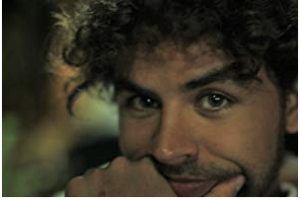 Joseph Cobb was born at Chase Farm hospital, Enfield, on January 3rd 1992. It is rumoured that when Mrs Cobb gave the final push, the drab winter clouds parted, and the miserable faces of North London basked in an unseasonably warm flash of sunlight. The child was due on Christmas Day 1991, though was too indolent to keep to schedule. He bears the holy initials JC. He is unexplainably tanned and his older brother, Billy (BC) came before him…naturally. He believes himself to be a messiah – the second coming – but, by his own admission, far less righteous than his predecessor.
Joseph has a strong background in screenwriting, having written and directed five highly acclaimed short films. He was nominated in Cork for the Young Filmmaker Award at the Corona Fastnet Short Film Festival for his comedy caper GetAway, and his Lucha libre themed short Corazón de León opened the All Sports Los Angeles Film Festival.
Fat Boy is Joseph's debut novel. It is a culmination of years of hard work, instant  coffee and self-torment.
Connect with the author here: 
About the Book 
Way out west, in the tumbling greens of England, something's going down. Two boys attempt an escape from the clutches of their poisonous parents… A good policeman fights to sidestep the corruption that blows like hellfire down his neck… A calamitous filmmaker and her witless lead actor scramble desperately to overcome their mucky pasts and make a Hollywood hit… A trio of nude-nutted nasties thrash their way through the picturesque countryside, collecting debts but finding more than they expected… Then there's Captain Grubbe: the eminent, manipulative and falsely titled antichrist. He hosts a spectacular annual Christmas party, and this year's is set to be even more extraordinary than usual. Fat Boy is a treacherously fictitious rhapsody, taking a tongue-in-cheek look at the best and the worst of humanity and treating it with the disrespect it deserves – love and hate, corruption and extortion, car chases, gunfights and high jinks, all set against the green and pleasant land of the English countryside. It is ludicrous. It is raucous. It is a modern classic.
"Fat Boy really was something else; refreshing, different and quintessentially British. I will certainly be following this author with some interest in the future." – Grant Leishman, Readers' Favorite
"Thrilling read, quite out of the ordinary! Brilliant plotting. And a bit mad." – Eluned A Murphy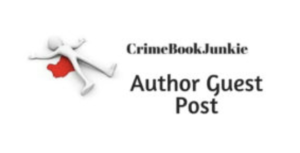 The twinkle of the high-street Christmas decorations mapped the town like an airport runway. The shop windows, mostly filled with glowing trees and yellowish fairy lights, were reflected in the shine of the cars that drove slowly past them. Their engines were rickety and struggling to get warm, but jolly, as festive tunes played unashamedly loudly through their radios. Klint walked past them all, oblivious to their charm as he scanned every road, side road and alley, desperately looking for the missing car.
Please do not be fooled – Fat Boy is not a cosy Christmas novel. Yes, there are several Dickensian depictions of twee scenes, mawkish themes and visons of joyous dreams, but no. These faux representations of an otherwise shadowy novel will leave you crying over spilt milk and cookies.
My name is Joseph Cobb and I am the author of Fat Boy, though somewhat ironically, I am rather slender in frame. Home for me lies in the commuter-soaked murky overspill of North London and South Hertfordshire – it is a good enough place for one to grow up, though of late I have noticed the increasing population of yuppies and the steady rise in side extensions and loft conversions. I grew up in a place with a lot more exterior space. A place that isn't very far from where I currently live, but a place where, as a kid, it seemed the greatest adventure was lurking just beyond the knee-high fence at the end of the garden. That place, and that place alone, is where the idea of Fat Boy was born.
I must stress that the horrendous characters in Fat Boy are completely fictional, the locations and events too. However, some of them were born of my experiences and memories – only largely and offensively exaggerated. I would like to state, proudly, that the plot came to me all at once, whilst trekking through the Southern Andes on a soul-searching quest wearing nothing but alpaca furs and Teva sandals…but that's not true. The truth is that I very much made it up as I went, not completely of course, but the book's intricate plot changed several times throughout the writing process. The idea for Fat Boy started life as a script for a short film back in 2012. It was an ambitious script, given that my plan was to shoot the film myself with minimal experience, budget and self-confidence, but that was indeed the plan. When I eventually realised the cinematic task I had set myself was far too great, I turned to literature. The short film became the short story became the multiple short stories became the novel, and that's how it was for almost seven years. Seven years, in-between two yearlong stints travelling through Australia, New Zealand, Fiji, Japan, South Korea and the entirety of Latin America. In-between working at a French ski resort, running with the bulls and throwing rotten tomatoes in Spain. In-between losing my Grandad, gaining my niece and being diagnosed with Type 1 Diabetes. A plethora – yes, a plethora, of bizarre things happened as I constructed Fat Boy, and I attribute the book's experimental structure and individuality to the haphazard lifestyle I led throughout its conception, development and publication.
Fat Boy, (Cobb mused, before asserting arrogantly;) is a one-of-a kind… I understand every author with half an ego believes that of their work, but there is a definite truth in that statement. It has never been my strategy to con the reader into buying a copy of a book that sounded like something it wasn't, but it's bloody hard to write a blurb for a book that drifts across several genres and dabbles in uncharted territories of fiction. This book is neither a novel nor a collection of short stories, instead it lives in the centre of the Venn diagram where both of those structures overlap. Is it a novel? Is it a book of short stories? No: it's Fat Boy. The idea behind my book was to create something truly original; a piece of work that is, in its entirety, incomparable to any other fiction. The world has changed. Art, Film, Music – all have evolved, so now maybe it's time literature does the same. Am I the one to bring about that change? Probably not, but I've given it a go regardless.
I truly believe Fat Boy to be an adventure book, though not in the conventional sense. Adventure is dotted throughout, with several characters voyaging across turbulent storylines, however, the real adventure is made by the reader. Reading Fat Boy is an adventure. It's a mental escapade. You must put the pieces together like a detective story, sometimes filling in the gaps and making assumptions, but just when you get to grips with what's going on and get comfortable reading chapter you're currently in, it all changes. The book throws the proverbial spanner in the works, and you start again.
I believe a story is only as good as the characters in it, and there are plenty of great characters throughout Fat Boy. There are heroes and villains, though admittedly there are far more villains, but aren't they the best characters anyway? The dynamism a villain brings to a story is what grasps me as a reader, and that was the premise on which I based my book; I built a story around bad people doing bad things. The story is contained mostly to the English West Country; a home to wild hares, un-saluted magpies and acres of fog laden farmland, but in Fat Boy, it plays host to a cast of foul creatures. The notion of having a whole ensemble of greasy characters doing dirty deeds amongst the picture-perfect landscapes of Southern England, was to me, very entertaining.
Fat Boy is a multi-layered tale of family, friends, enemies and everything in-between. The story strays into the illogical and back out again, multiple times. The narrative is somewhat melancholy, yet it's presented rather light-heartedly with absurdity weaved throughout its many characters and scenarios. I think it's the best book I've ever written, and one of the best books I've ever read…
Intrigued? Sounds like a quirky read indeed! Who doesn't love something a bit different? If this has captured your interest, it's #free on Kindle Unlimited and you can check it out here: