Happy Publication Day! Today I have a #guestpost from author Elka Ray! Her latest publication,

Divorce is Murder

is out today! First let's find out a bit about the author and her book before I share with you her post titled 'Mean Girls'!
About the Author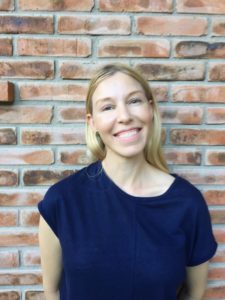 Elka Ray is the Canadian author of Divorce is Murder.
Born in the UK and raised in Canada, Elka has two previous novels, Saigon Dark and Hanoi Jane; a short-story collection, What You Don't Know; and a series of children's picture books about Vietnam, where she currently lives with her family.
Elka grew up in Victoria, B.C. Canada, the setting for her latest mystery. The she's not writing, drawing, or reading, Elka is in the ocean.
About the Book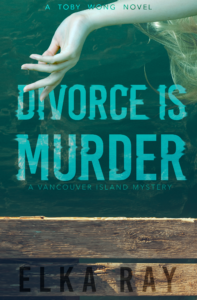 Toby Wong visits her quiet hometown in British Columbia, where nothing ever happens–until her old high school rival is found murdered. Shortly after returning to her sleepy hometown on Vancouver Island, Chinese-Canadian divorce lawyer Toby Wong runs into Josh Barton, who broke her heart as a teen at summer camp. Now a wealthy entrepreneur, Josh wants to divorce Tonya, the mean girl who made Toby's life hell all those years ago. Not long after Toby takes Josh's case, Tonya is found murdered. Josh is the prime suspect. Together with her fortune-teller mom and her pregnant best friend, Toby sets out to clear Josh, whom she still has a guilty crush on. While he seems equally smitten, can Toby trust him? The handsome cop charged with finding Tonya's killer doesn't think so. Since Tonya stayed in touch with everyone from that lousy summer camp, Toby keeps running into ex-campers she'd rather forget. Could one of Tonya's catty friends be her killer? Are Toby's old insecurities making her paranoid? Only too late does she realize that she really is in danger.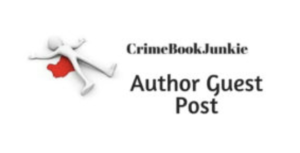 MEANGIRLS
Elka Ray
In my next book, the romantic mystery
Divorce is Murder
, divorce lawyer Toby Wong is forced to move back to the small town where she was bullied as a teen. Just as Toby fears, she soon runs into
everyone
who made her desperate to leave, including chief-meangirl Tonya, who ended up married to Toby's hopeless teenage crush, Josh Barton.
When Tonya is murdered, Josh – who wanted a divorce – is the prime suspect. Against her better judgement, Toby sets out to help clear him, thereby forcing herself to confront her teenage traumas and putting herself in grave danger.
While most of the story is set in Toby's early thirties, there are flashbacks to her troubled teens. We get to meet various teenage meangirls and see how they turned out as adults. Who doesn't love a fictional meangirl? Writers keep revisiting this trope –  think Megan Abbott's The Fever, Tana French's The Secret Place, and Gillian Flynn's Sharp Objects. Teenage girls hold such potential for drama.
The meangirl is a stereotype – and yet we've all met them. Two girls in my high school got into a fight about a boy. The girls were drunk. One of them broke the other's arm. I don't remember any boys breaking each other's bones. Yet we're constantly told that girls are the gentler, sweeter sex.
In my same peaceful and relatively affluent Canadian hometown – where
Divorce Is Murder
is set – a group of six girls at another school set upon a fourteen-year-old girl they disliked and beat her to death. Yes, you read that right. These meangirls killed a kid. I was sixteen at the time so it must have influenced me – and Toby's story.
With a son and a daughter I get to spend time around preteen kids. The boys' insults seem pretty straightforward: "Man, you're so short! Harhar!" They gain status through (mostly dumb) humor. On the surface, the girls seem nicer. Yet they're more likely to backstab and exclude each other. Divide and conquer. They seem more aware of their feelings and other people's – and keen to use that knowledge to gain power. And who can blame them for wanting all the power they can get when everywhere they look, guys have more of it? Why is anyone surprised when people who feel victimized seek out victims who are even more vulnerable? That's how abuse works. Meangirls undermine other girls because they fear they're competition in a world where the odds aren't in their favor.
Society does not teach boys to be nice. We don't teach them to be likeable and compliant. Yet we expect this of girls and women. We should be teaching boys and girls to be kind. But girls need more permission to stand up for themselves and their beliefs – to be feisty, noisy, impolite, and angry. I hope you'll enjoy Toby Wong and her efforts to overcome her past and find a happier future. I also hope we'll keep working toward a less sexist world, in which girls don't need to hurt and undermine each other in their desperate hopes of getting ahead.
Thank you so much for stopping by my blog today, Elka and sharing your views on #meangirls as portrayed in your novel – I hope you enjoy your publication day! Readers – if you fancy giving Divorce is Murder a try, it's available now on amazon! And feel free to share your thoughts on the guest post below!