Delighted to have author Kelley Kaye (Bowles) on my blog today with a feature about her book Death by Diploma. Kelley has kindly written a great guest post where she interviews one of the characters in her book! A bit about the author and her novel before we dive in and find out more about Emma Lovett. 
About the Author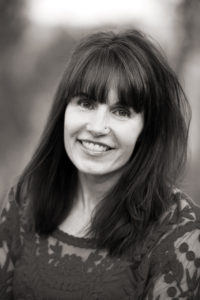 Kelley Bowles Gusich writes young adult novels under the pen name Kelley Kay Bowles and cozy mysteries under Kelley Kaye. Her debut novel, cozy mystery Death by Diploma, was released by Red Adept Publishing on February 2016, went #1 on Amazon for cozy mysteries in August that same year, and is first in her Chalkboard Outlines® series. Book # 2, Poison by Punctuation, was released April 2018.
Kelley's new young adult novel, Down in the Belly of the Whale, was released May 5th, 2018, by Aionios Books, and won their title 'Victor Indie Book of the Year'. Look for it in Kindle, paperback, and audio book (narrated by Kelley!).
Kelley taught high school English and drama for twenty years in Colorado and California, but a 1994 diagnosis of multiple sclerosis has (circuitously and finally) brought her to the life of writer and mother, both occupations she adores and dreamed about way back when she was making up stories revolving around her Barbie and Ken dolls.
Kelley has two wonderful and funny sons and an amazing husband who cooks for her. She lives in Southern California.
 She wants to hear from you, so don't be shy about emailing her at kelkay1202@yahoo.com, and follow her on social media @Kelkay1202. #HarpersPower
Kelley remains ever grateful to her readers for sharing their reviews, comments, and insights. Yay, books!
About the Book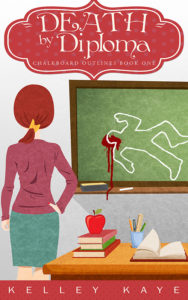 Emma Lovett leaves her philandering husband and crosses the country to begin her teaching career at a high school in Pinewood, Colorado.There, she meets Leslie Parker, a fellow teacher given to quoting Shakespeare to fit all situations, and the two become fast friends. Arriving at work early one morning, Emma discovers the body of the school custodian, a man who reminds her of her late father. When the police struggle to find the killer, the ladies decide to help solve the murder. Their efforts lead them to a myriad of suspects: the schizophrenic librarian, the crude football coach, the mysterious social studies teacher, and even Emma's new love interest. As Emma Lovett discovers the perils of teaching high school, she and Leslie learn more than they ever wanted to know about the reasons people kill.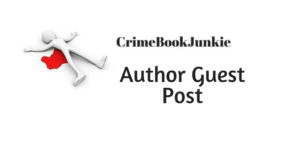 Character Interview: Emma and Kelley her creator
Kelley: So I see you came from the south. What made you leave your home town and move Colorado?
Emma: Originally, I just wanted to get as far away from Holly Hill and my philandering Ex husband as possible. So I meandered west on the map, until I came to this little town called Pinewood. When I researched it, it seemed like a fantastic combination of lakes and mountains and trees and all four seasons, and everything I was looking for. Plus I thought maybe there wouldn't be any bugs, but I can see I was wrong about that. No big nasty ones like you see down south, but lots of little pesky mosquitoes and gnats and some 'a that kind of ick as well! But I love it—it's a great town, in every single way except for the fling-flangin' murders!
Kelley: Why did you decide to go into teaching?
Emma: Aw, rats! I feel like my answer to that'd probably bore the socks off a soccer player…it's the same ol' same-oh, really. First, I've always loved books. My daddy owned a little book store in Holly Hill he called 'Buy the Book'—get it? He never did things 'by the book' himself, but he loved puns and wordplay, so… Anyway, there's that, and then I had an English teacher named Mr. Kinney. I always did well in school, y'know, but I felt lost when they started talking symbolism and theme and those big ideas about books. So Mr. Kinney started out explaining some of those big ideas for different poems or stories—and I'd get it by the time he was finished! Eventually I started being able to figure things out without Mr. Kinney, but I knew it was his patience that got me there. I wanted to be able to help other people get there too, y'know? And with Books and Love of Language as the subject, because I got that from Daddy, English teacher seemed like the best fit.
Kelley: What is the most important thing YOU've learned since you started teaching?
Emma: what a great question! Must be, anyway, because I've got chill-bumps just thinking about it. See? Hm—What have I learned since I started teaching? I think, mostly I have learned more about people. They're also different, but really they're the same. Everybody is just looking for connections with other people and other places and other groups. As a teacher of language and books, I'm always looking at the characters in the books or poems I'm teaching, and talking to students about how they might relate to a character, see something they have in common, in the hopes the student can use that. . . that understanding of their similarities and use it to learn to connect with other people around them. Am I makin' any sense? Good grief, Charlie Brown…
Kelley:  I understand you and another teacher at your school were instrumental in bringing two killers to justice in your town. How did you do that?
Emma: Oh my goodness! Instrumental? Sometimes I feel like we're more accidental than instrumental. Really—we've almost both been killed by now, and we try so hard to observe and report and make connections —it's a little bit like what I ask my students to do! When we hear someone say something that seems out of character for them, or find an object that doesn't belong where we find it, there's our cue to INVESTIGATE why!
Kelley:  What's your favorite part of teaching?
Emma: That look in a student's eyes when they really get it, the lightbulb moment. Recently it came from a student named Aaron Stites.
Kelley: Would you rather die by fire or by water?
Emma: Oh, my goodness! Do I really have to pick? I would rather NOT die in either of those horrible ways, thank you very much. I actually have a fear of burning to death, I can't imagine anything worse. But I don't want to drown, either. Ugh. I'll take what's behind door number three, all right?
Kelley: Dogs or cats?
Emma: Of course I love BOTH! My sweet little Sheltie Sir Toby Belch and calico cutie Trinculo are absolutely the loves of my life. They're named after male comic Shakespeare characters even though they're girls—so cute and funny!
Kelley: What's your favorite book to teach?
Emma: I think To Kill a Mockingbird is timeless and wonderful on so many levels. Students can relate to what they learn about in their history classes and what they see in the news right now! Thomas Jefferson High school isn't very ethnically diverse, and as all y'all know, I'm from the South, so it's an interesting and true commentary to some of the problems that still exist there (and everywhere, I know, but I saw examples more often when I lived in South Carolina. As it related to race, anyway. I know there are intolerant AND kind people everywhere you go.)
Thanks for stopping by my blog today, Kelley. It was great to #gettoknow Emma. For those of you interested in Death by Diploma, here is a little trailer: