My debut novel, Dead Inside was published in ebook format on May 31st (and is currently only 99p/99c so grab it while you can!) – about 2 and 1/2 months ago – and I still struggle to think of myself as an author. Is this normal?
Despite having had an amazing opportunity to appear at Newcastle Noir on the Rough Justice panel with Sarah Stovell, Craig Robertson and Michael J Malone (moderated by the fabulous Sharon Bairden) – and also signing books….my book…and selling out – I still find it so difficult to say, 'Hi. My name is Noelle and I am an author.' Instead I hide behind the guise of book blogger – CrimeBookJunkie – and I think that is how most people in the crime community know me. I wonder if that will ever change?
The notion of me as an author is still so surreal, but I love it when someone I don't know messages or posts about how much they loved Dead Inside. My heart swells and the smile on my face can hurt! But it is so worth it. So now that I have shared my little identity crisis fears – I still don't know whether to attend events and say I am an author, publicist for Bookouture or crime fiction blogger – I want to just share a few updates and exciting moments in my journey so far.
As mentioned, the amazing Dr Noir – Jacky Collins – invited me to participate on the Rough Justice panel and it was a dream come true. Newcastle Noir was more than I could have imagined and for a brief moment, I felt the buzz of being an author. Readers lining up to have

MY BOOK

signed, having my picture taken as an author and speaking in front of a full house of crime fiction fans with three AMAZING authors I have #fangirled over for years! The stuff of dreams, right? The cherry on the cake was when Dr Noir announced that my #twinnie – Sharon Bairden of Chapter in My Life blog would be moderating. I clapped like an excited seal…seriously… have a look:
A picture speaks a thousand words – so here are some of my highlights from Newcastle Noir 2019 and I can't wait to go back next year!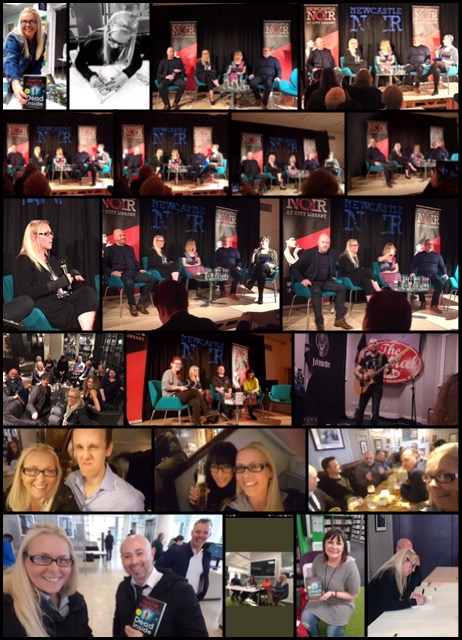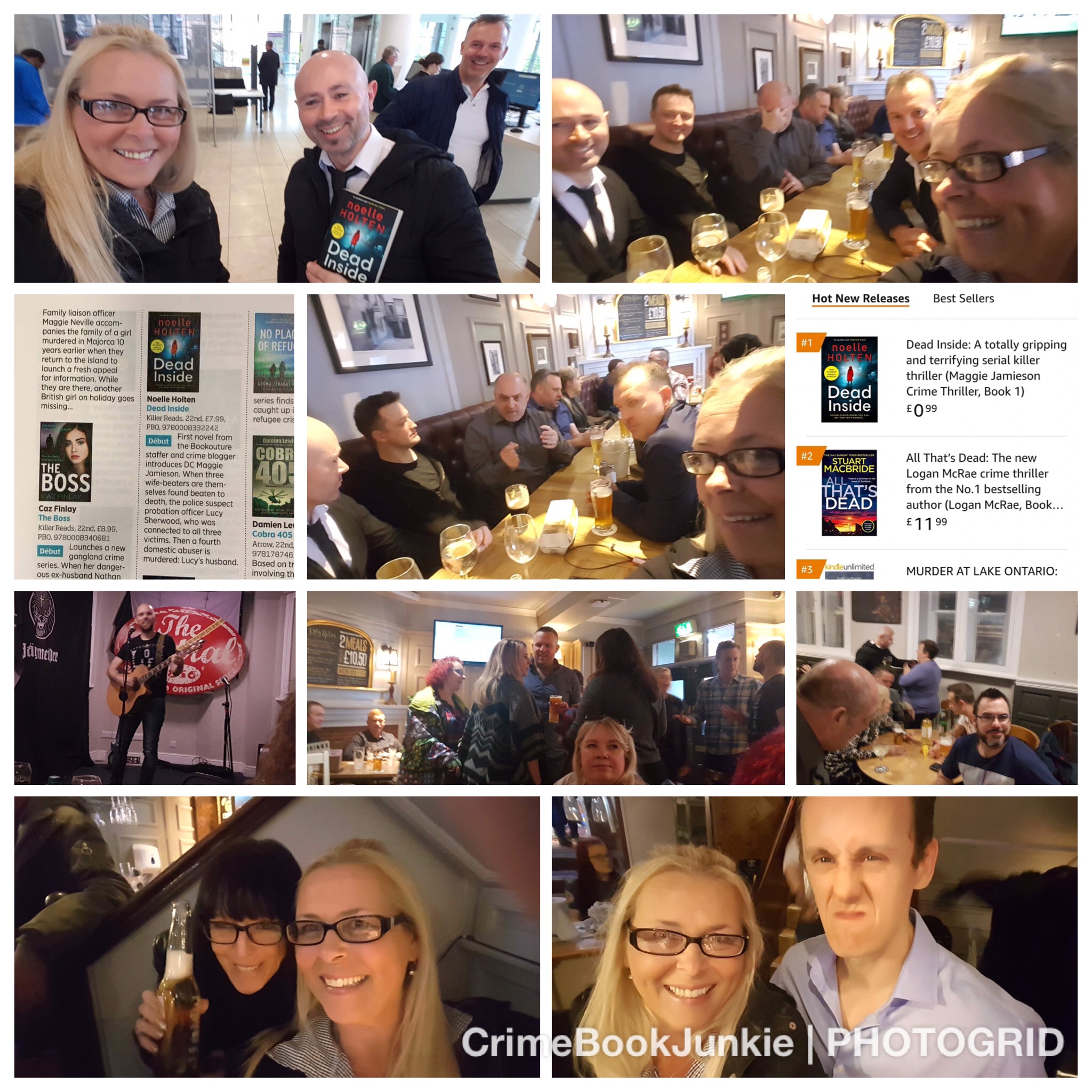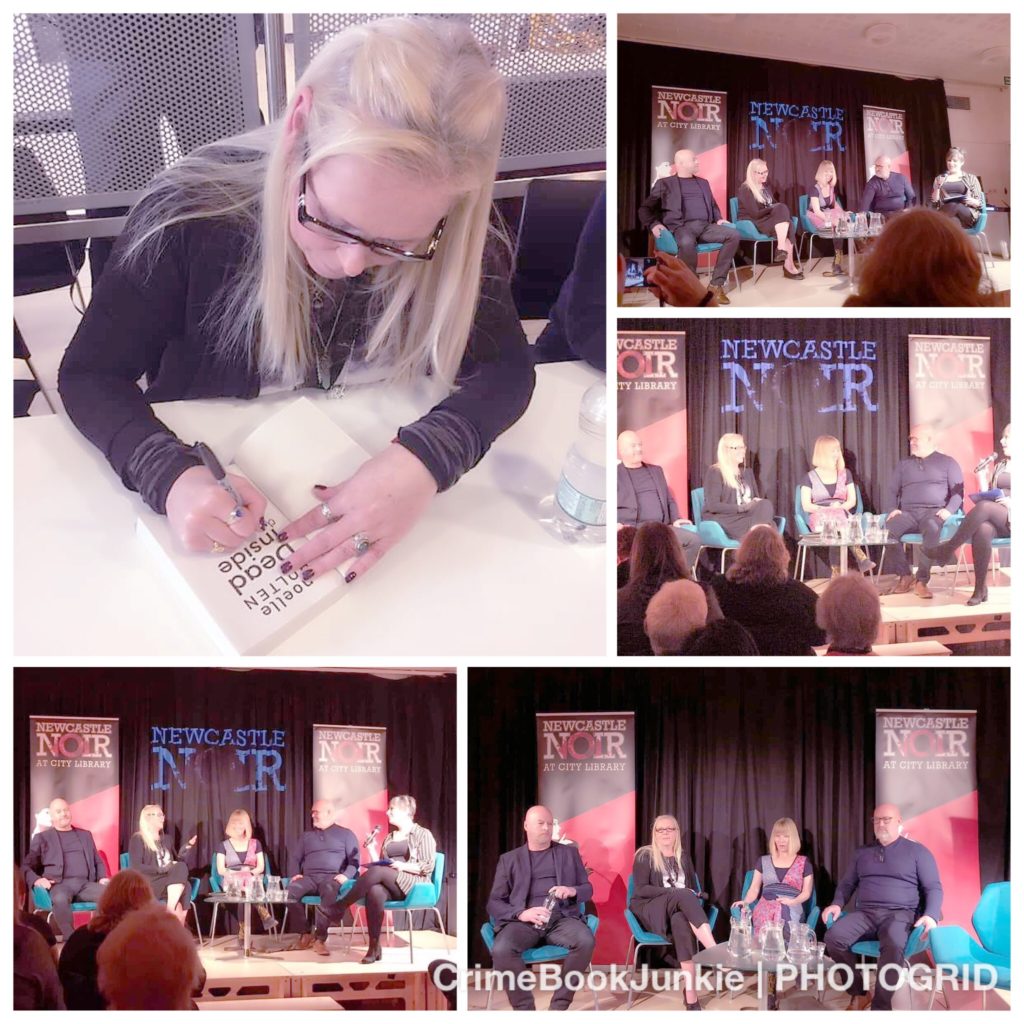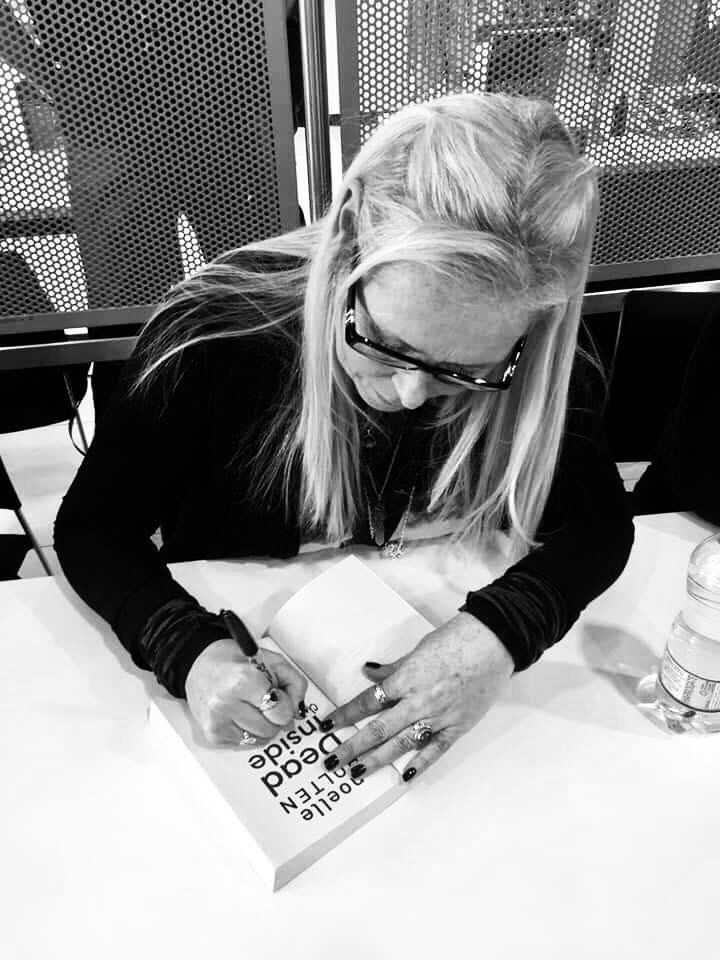 Yesterday (Sat July 13th) I was given another amazing opportunity – I appeared on the New Voices panel at BeaconLitFest 2019. for details about the event, see my post here: https://crimebookjunkie.co.uk/2019/07/new-voices-at-beaconlit2019/
I'd like to thank Dave Sivers for the invite, and everyone of the organisers and volunteers who did an exceptional job. For a small village event, the room was packed and the venue was fantastic. I really enjoyed meeting all the guest speakers, and talking to readers about Dead Inside, the subject of domestic abuse and everything bookish! It was a great day out and I think this is another event that I will be adding to my #bookish jaunts in the future! Here are some highlights: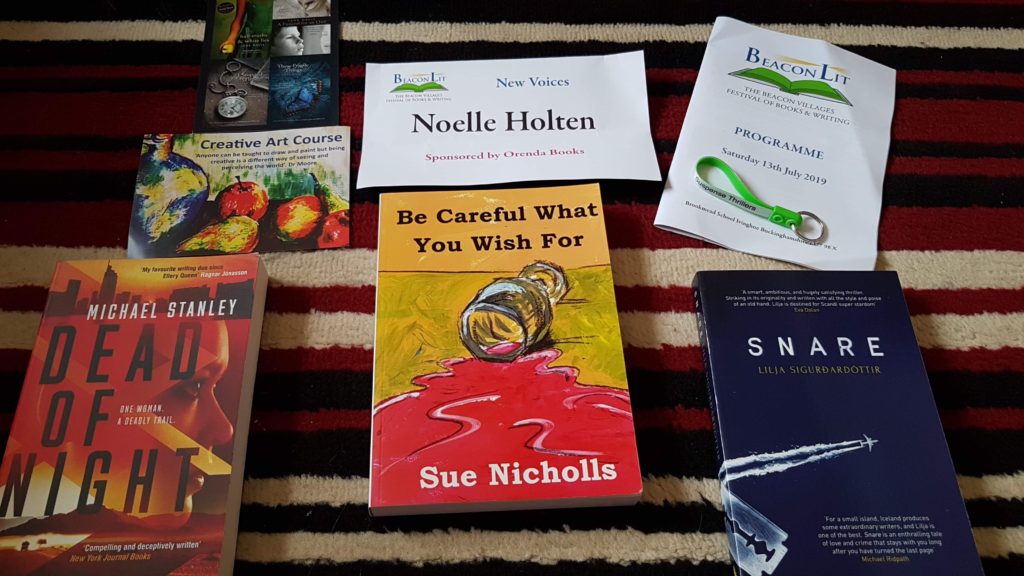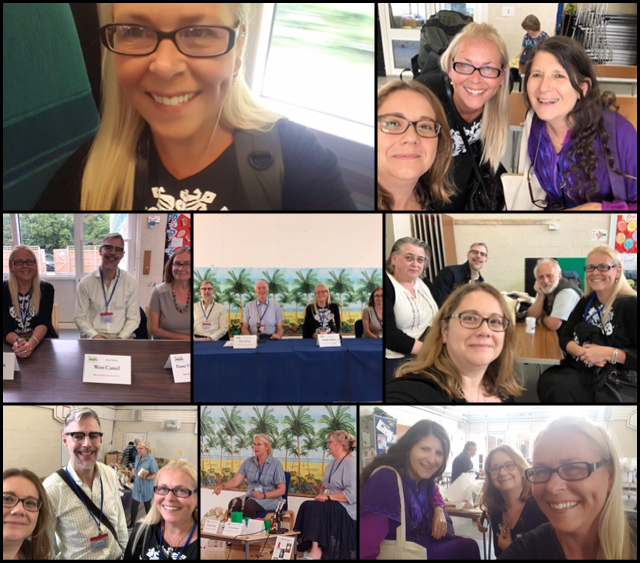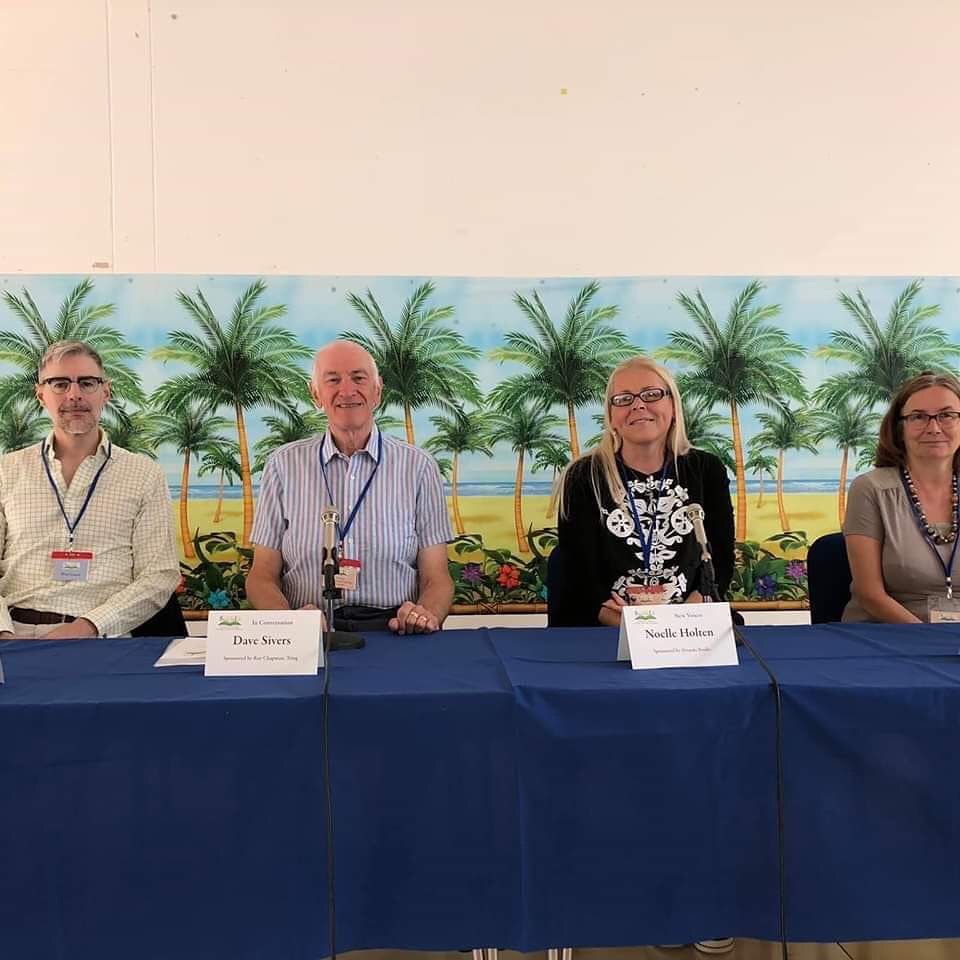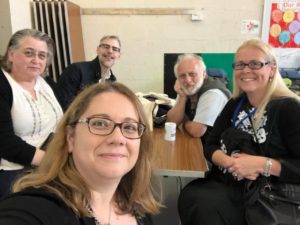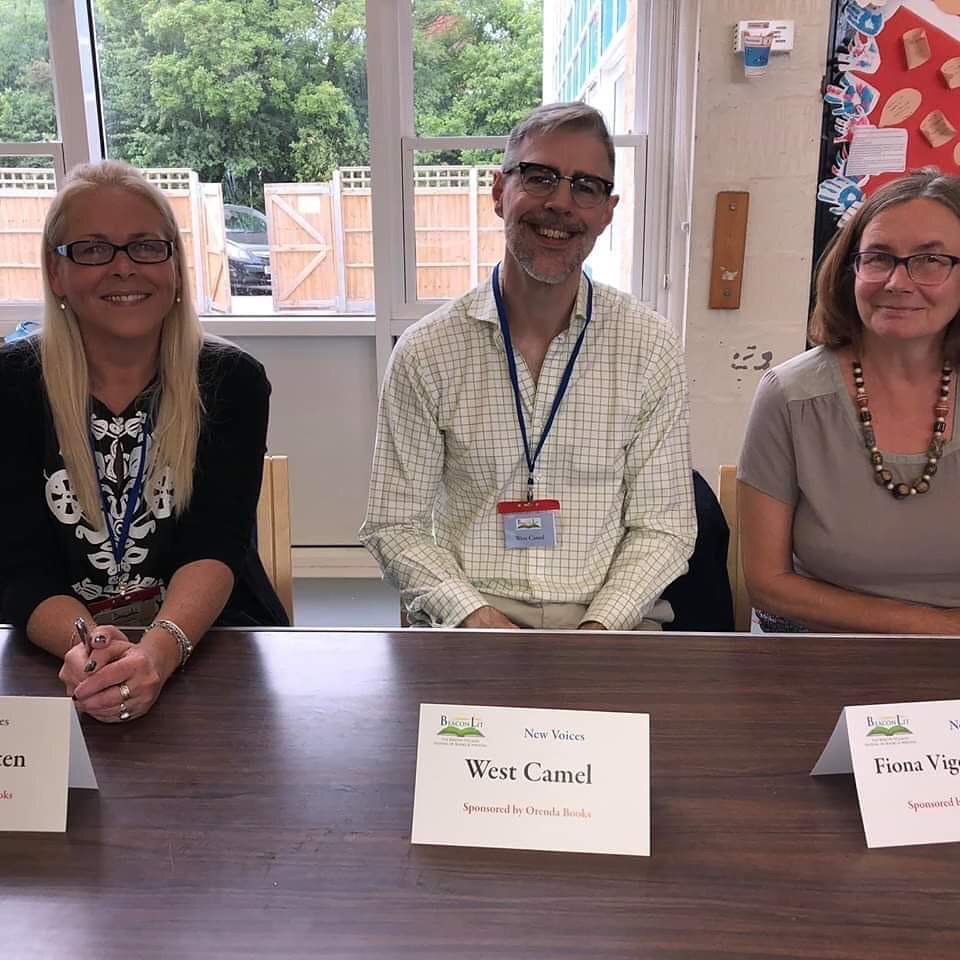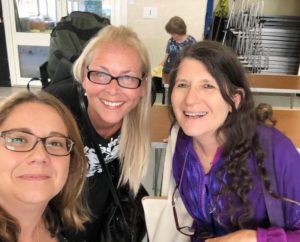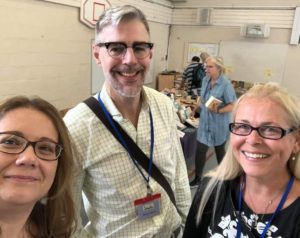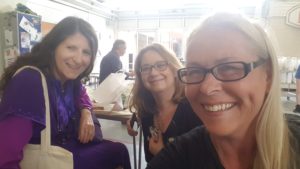 Sadly, I couldn't stay for the whole day but I hear it was just as amazing.  I really enjoyed the panels I attended, was thrilled to finally get to meet Orenda's own West Camel and Fiona Vigo Marshall and was over the moon to appear on a panel with them both (Dave Sivers moderated wonderfully!).  Thanks so much for having me! I also want to thank Sue Nicholls – I stayed at her B&B and was delighted to learn she was an author too. The hospitality and scenery were fantastic and I look forward to reading her book, Be Careful What You Wish For soon!
So what's coming up? 
This week I am heading off to Harrogate and can't wait. It's one of my favourite times of the year – catching up with friends and fellow bloggers, prime #authorstalking and I may even mention my book! I also have some exciting book news coming soon relating to not only Dead Inside, but also the whole DC Maggie Jamieson series, as well as some festival news and my book launch for the paperback publication of Dead Inside – so watch this space!
Have a great evening, peeps! And if you are in Harrogate – please do come and say hello!