Every year in the run up to Theakstons Old Peculier Crime Writing Festival I get excited…incredibly excited. It's the start of the summer crime festivals for me and the opportunity to meet crime writers, bloggers/friends and new friends. This year, I actually had the opportunity to attend as a writer – OMFG …though in all honesty, I introduced myself as a blogger when asked. I'm still struggling to accept that I am actually a writer. Maybe one year … but what we all can agree is that  we're all readers. So here is my take on the fabulous festival that is Harrogate as a reader!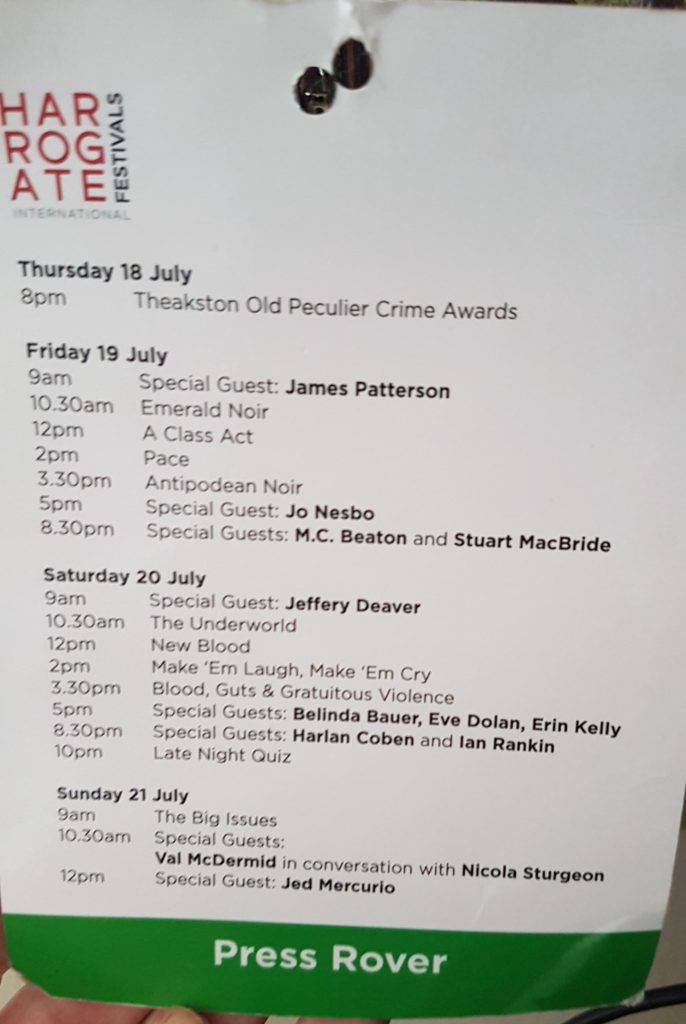 There was an incredible line-up this year, with panels to tantalise every crime reader and the crowds were incredible! But even if you never make it to a panel (due to finances for instance) you can rest assured that you will have an amazing time chatting with fellow readers, crime writers and crime fiction fanatics in the hotel, on the lawn or in the beer tent. The added bonus of music this year was interesting – albeit it made it difficult to chat at times when it got loud – it was a fun addition.
They say a picture speaks a thousand words – so rather than bore you with a bunch of my own ramblings, I'll share some highlights. What I will say is that I got to chat with some amazing people, (hello Ian Rankin, Martina Cole and Kimberley Chambers…I am looking at you!!)


I met some AMAZING new friends… you know who you are! And I also spoke to a few people who came up to me and said they read and enjoyed my book – what an honour!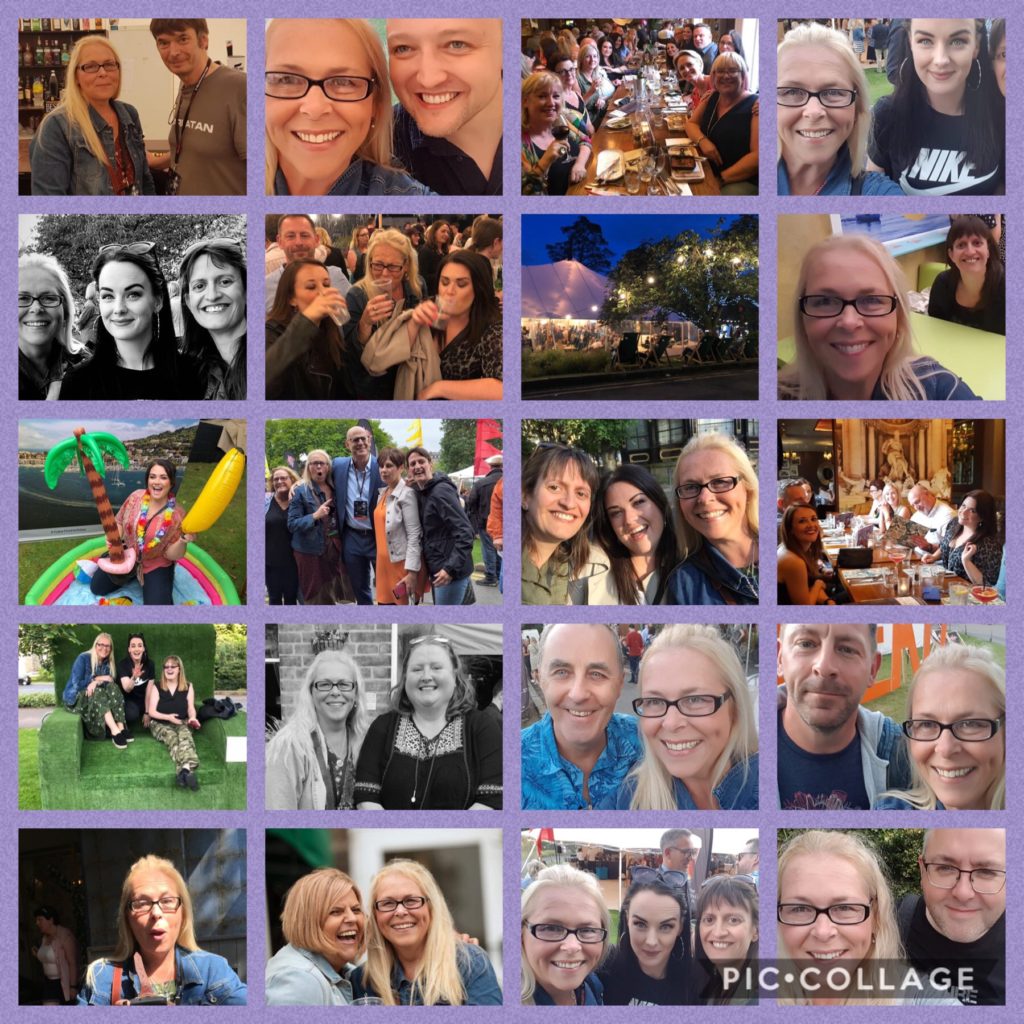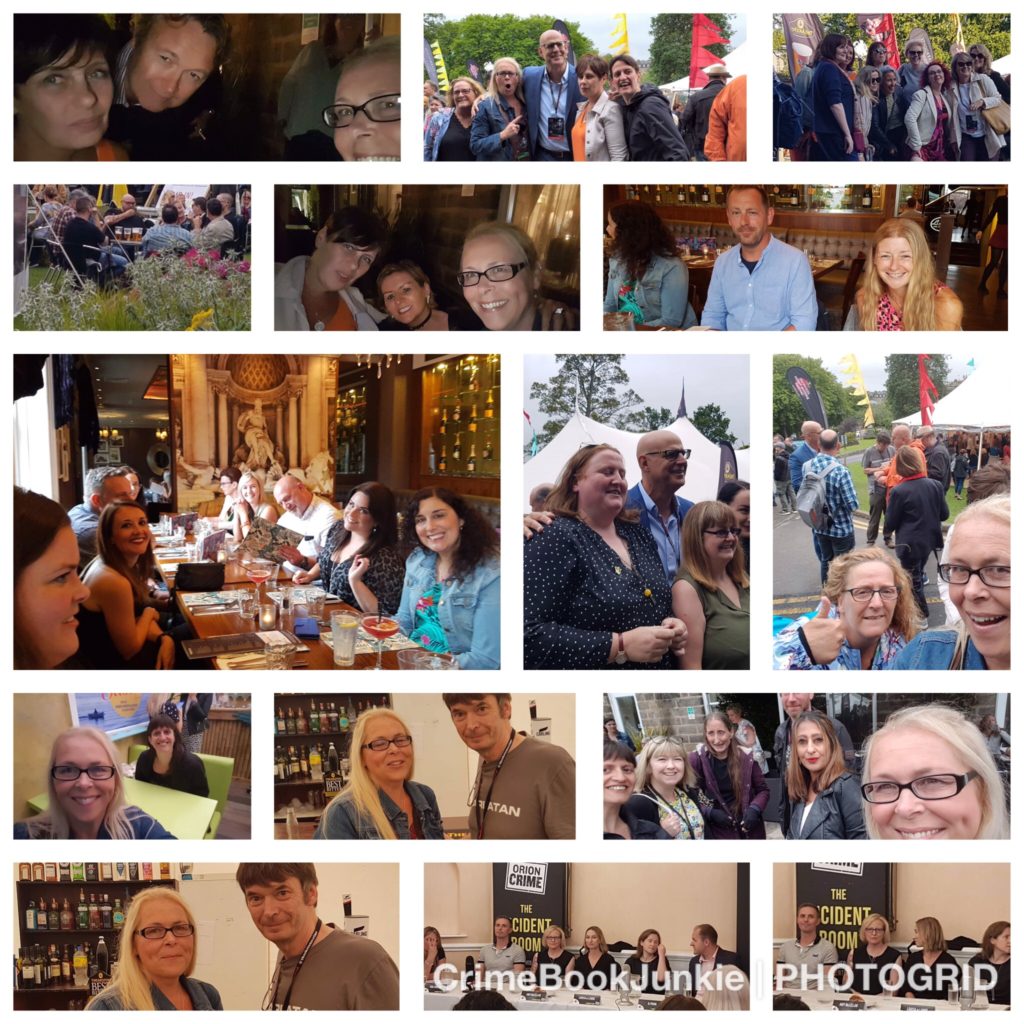 I also managed to pic up some fantastic reads – despite the mob mentality at one event (what an experience!! ? I won't want to do that again) I'm really looking forward to reading and reviewing them all!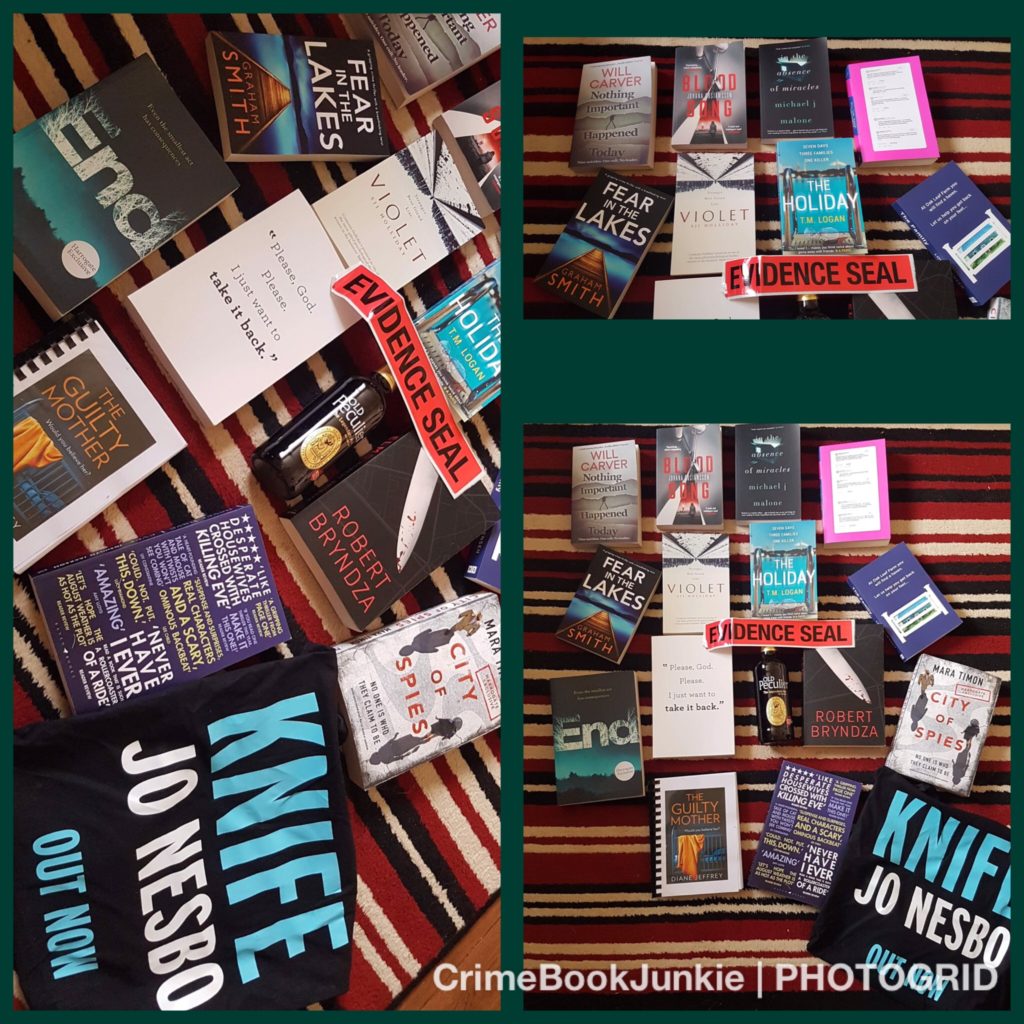 And now I have the Harrogate blues … but booked again for next year so I can start counting down the days! The dates have changed – so if you are looking to attend next year, make sure you book your hotel for July 23rd – July 26th. Can't wait!
Until next year…