Whoop! Whoop! The countdown to BUTE NOIR is on and I am absolutely buzzing! The line up this year is

PHENOMENAL

and I will be in full #authorstalking mode. I'm heading up to Glasgow on Thursday to meet up with my #Twinnie – Sharon Bairden and we'll be off on Friday to check in and check out the beautiful Isle of Bute before the criminal shenanigans begin… well in the fictional sense of course!
I'm also excited to be taking part in a panel on the Sunday with the incredible Lisa Gray and Allan Martin and we'll be chatting/getting advice and tips from Myra Duffy and Douglas Skelton – You can read a bit more about this at the end of my post.

OMFG!!

There will also be some copies of Dead Inside (NEW COVER!!) available and I'll even sign them if you want! LOL!
I attended Bute Noir for the first time last year – and I can tell you that I immediately fell in love with the place! The organisers and volunteers did an incredible job of bringing readers and writers together. So if you are still unsure about whether or not to attend… have a look at what you can expect!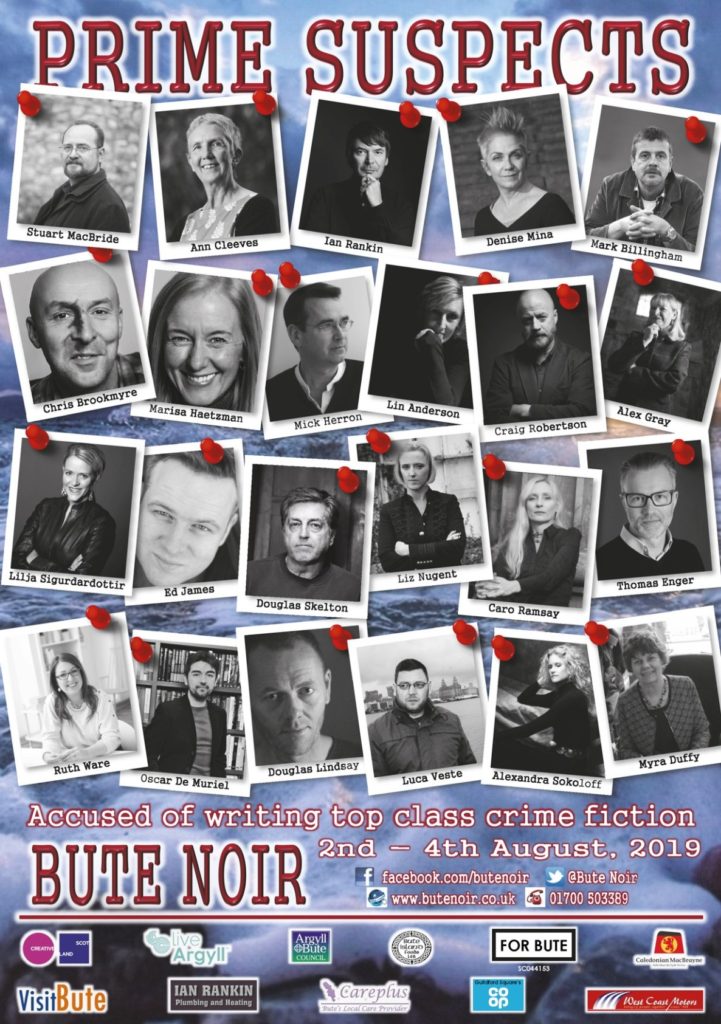 In addition to the main line up, we have invited three debut authors who we believe can go on to great things.
Journalist Lisa Gray has become a Number One bestseller on both sides of the Atlantic with her electric debut Thin Air.
Probation officer Noelle Holten uses the knowledge of her job to great effect in the thrilling Dead Inside.
Allan Martin, a regular visitor to Bute, uses another island, Islay, as the setting for his novel The Peat Dead. Our three newcomers will be joined by established authors Myra Duffy and Douglas Skelton in a panel we've called Do As I Say (not as I do) in which they will discuss that difficult second novel and where to go from there.
I said it was incredible, didn't I!!?? If you want to know more or to see what tickets are still available, you can check out the website here: http://butenoir.co.uk/
I'll be writing up a full post about the event when I return, so watch this space! But I'd rather see you there!