I'm absolutely delighted on the one hand to be hosting M.P. Wright's A Sinner's Prayer blog tour today but also gutted that it is the last in the fantastic series! A massive thanks to the author – who has always invited me on the tours – and to Black & White Publishing for an ARC. Before I share my review, let's find out a bit more about the author and this fantastic book!
About the Author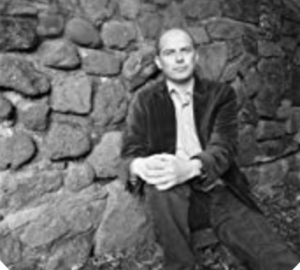 Mark Wright was born in Leicestershire in 1965. He was employed in various roles within the music industry before working as a private investigator. He retrained in 1989 and spent the next twenty years in the mental health and probation services in the UK, specialising in risk assessment. A self-confessed aficionado of film, music and real ale, and father of two beautiful daughters, Mark lives with his partner and their two Rottweiler dogs, Tiff and Dylan. His debut novel Heartman was longlisted for the CWA Ian Fleming Steel Dagger 2015.
About the Book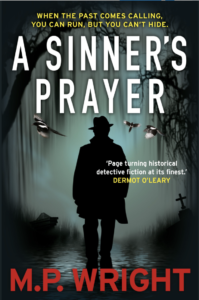 When the past comes calling, you can run, but you can't hide
'Saying farewell to the dark side doesn't mean the dark side wants rid of you. And I was about to be reminded of that fact.'
1970, St Pauls, Bristol. A new decade, and JT Ellington has stepped away from the private-eye game to scratch a living, respectable at last, as a school caretaker.
His nights are full of torment – guilt and ghosts that no prayers will banish. But it's not until the past comes calling in the unwelcome form of Superintendent Fletcher that JT's resolve is truly tested.
Fletcher has a job for JT – one that can't be refused. A young man, Nikhil Suresh, has disappeared hours before his wedding; rumours abound and his family is distraught.
With blood money in his pocket, JT is plunged into a demi-monde of vice, violence and forbidden passion. An extraordinary, malevolent enemy is intent on destroying him. Now, seeking survival and redemption, JT must play as dirty and dangerous as those who want him dead.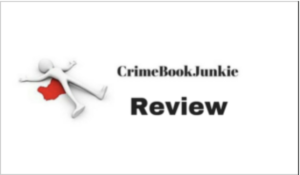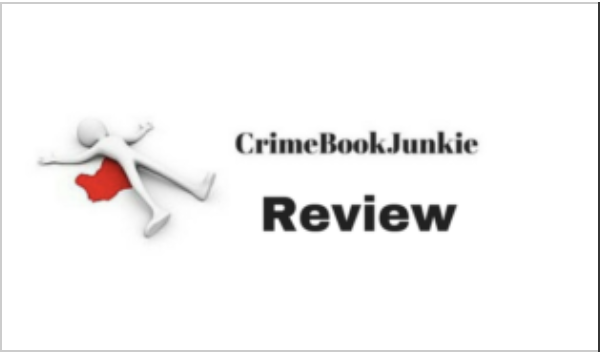 Set in Bristol in the 1970's, this historical novel shows the reader how racism, homophobia, differences, ignorance, loss, corruption, fear, payback, reflection, family, corruption, conflict and the search for the truth can impact so many lives.
As soon as this novel starts, you're transported back in time. The sense of place is perfect – the sights, sounds, feelings, language, tastes all envelop your being as you turn the pages. INCREDIBLE! Told from JT's POV, you experience what it must have been like for him back in the day. This was a great mystery which had me turning the pages at breakneck speed. I was devastated to reach the end – only because I know this was the last. However, there is still room for more – should the author change his mind. *hint hint*
J.T. Ellington is a fabulous character. He battles with himself on a regular basis – wants to do what is right but sometimes getting to the truth takes you to dark places. He has retired from his PI persona but find himself back in the fold when Nikhil Suresh disappears. This leads our main character on a wild goose chase ending where he doesn't want it to. I really enjoyed learning more about JT in his role as Chloe's father (his sister's child) – his love for his family shines through. His desire for normalcy – a home, a job, a family – is apparent and you just can't help but hope he finds it all.
Ruth is another wonderful character – J.T. is attracted to her and she to him. But she is white and this is not acceptable at the time. What I loved was the fact that neither cared. She is a strong and determined woman – who will not be controlled by other peoples ignorance.
Although there are so many other well developed and interesting characters, I don't want to ruin anything by mentioning them – they are integral to the story. But I will say that Chloe also was a great character – I was drawn to her innocence, to how she changed and challenged J.T. Such a wonderful character!
So would I recommend this book? You absolutely better believe I would! Emotive, engaging, thrilling and dark – this wonderful series pulls you in and stays with you. Highly recommended!