Can I get a hell yeah!? I am over the moon to be hosting Rachel Amphlett's THE FRIEND WHO LIED blog tour today! Huge thanks to Sarah Hardy / Book on the Bright Side Publicity and the author for the invite and ARC. First up – let's find out a bit more about the author and this book…then I will let you know what I thought!
About the Author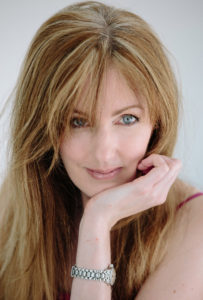 USA Today bestseller Rachel Amphlett writes crime fiction and spy novels, including the Kay Hunter British detective series, the Dan Taylor espionage novels, the English Spy Mysteries featuring Eva Delacourt, and a number of standalone crime thrillers.
Rachel is a member of International Thriller Writers and the Crime Writers Association, with the Italian foreign rights for her debut novel, White Gold, being sold to Fanucci Editore's TIMECrime imprint, and the first four books in the Dan Taylor espionage series contracted to Germany's Luzifer Verlag.
Her novels are available in eBook, paperback and audiobook formats from worldwide retailers as well as her own stores at www.rachelamphlett.com.
You can stay in touch with Rachel via her Reader's Group by joining at www.rachelamphlett.com.
Download the FREE Official Reading Guide and Checklist to Rachel's books here:
About the Book 
What she doesn't know might kill her…
Lisa Ashton receives a last-minute reprieve from death two weeks before her birthday. Regaining consciousness, she is horrified to learn one of her friends has been killed – and saved her life.
As she recovers, she uncovers a trail of carefully guarded reputations, disturbing rumours, and lies. Soon, Lisa begins to wonder if one of her friends is hiding a terrible secret.
Because five of them entered the escape room that day, and only four got out alive.
And someone is determined to cover their tracks before she can find out the truth.
Can Lisa find the killer before someone else dies?

The book opens in a hospital and the reader immediately feels the tension. Throughout the novel, you'll come across guilt, fear, regret, blame, deception, coercion, mistrust, friendship, relationships, and a search for the truth.
OMG I loved how this book opened! ?BOOM!!? Immediately my brain went into overdrive and screamed WTF is going on here!? Told in 1st person POV, from various characters – it really gave off the sense of the reader being in each character's head – getting their perspective as you try to piece all the clues together. This absolutely added to the suspense, and it was so well done, I wasn't lost or thrown off in any way. And the storyline was SO compelling, each chapter left me wanting more. I also loved the unreliability of the narrators. WHO was telling the truth? WHO do we believe? Rachel Amphlett just nailed it!
Character-wise, I will stick to the main players and touch briefly on what I thought about them. First we have Lisa who wakes up in the hospital to a new reality – devastating truth – one of her friends, Simon, is dead, but she is alive because of it. The police think the death is suspicious and Lisa's motive is the strongest, but is she a killer?
Hayley: She didn't really stick out to me too much, and perhaps that was what was meant to be the case. Hovering in the background, you never really get a feel for her – what does she gain from Simon's death?
David – a big support to his other friends, he's like the go-to guy. But he comes across as quite nervous and perhaps a bit of a shadow compared to the other male of the group. What secrets is David hiding?
Becs: after being questioned by the police she takes drastic measures. Is she guilty of something or just depressed?
Simon – the dead friend. What I liked about this novel is that we learn so much about him, the fact that we learn he is dead in the opening doesn't take away his importance in the story. No one seemed to get on with him – he was quite selfish and abrupt – and he didn't come across as very likeable. You get the sense that he held the key to all their secrets so they were almost relieved at his death. But what did he know? And who wanted to stop him from opening the pandora's box?
Do I recommend this read? You bet your sweet arse I do! This was one tense, thrilling and oh-so-chilling read – I simply LOVED it! Definitely recommend that fans of sinister psychological thrillers add this to their TBR!
Still not sure? Check out what everyone else thought here: