Absolutely DELIGHTED to be hosting Matt Brolly's THE CONTROLLER blog tour today! My thanks to Emma Welton of damppebbles for the invite and organising the ARC. A bit about the author and this book before I share my review.
About the Author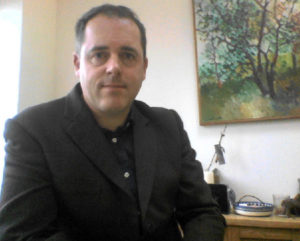 Following his law degree where he developed an interest in criminal law, Matt Brolly completed his Masters in Creative Writing at Glasgow University.
Following his law degree where he developed an interest in criminal law, Matt Brolly completed his Masters in Creative Writing at Glasgow University.
He is the bestselling author of the DCI Lambert crime novels, Dead Eyed, Dead Lucky, Dead Embers, and Dead Time as well as the acclaimed near future crime novel, Zero, and the US thriller, The Controller.
In 2020 the first of a new crime series set in the West Country of the UK will be released by Thomas and Mercer (Amazon Publishing)
Matt also writes children's books as M.J. Brolly. His first children's book, The Sleeping Bug, is released by Oblong Books in December 2018.
Matt lives in London with his wife and their two young children. You can find out more about Matt at his website www.mattbrolly.co.uk or by following him on twitter: @MattBrollyUK
About the Book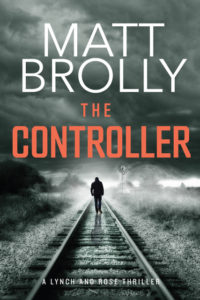 From the bestselling author of the acclaimed DCI Lambert series comes The Controller, a gripping serial killer thriller introducing Sam Lynch and Special Agent Sandra Rose. 
It is six years since special agent Samuel Lynch left the FBI following the disappearance of his son, Daniel. Lynch believes an underground organisation known as The Railroad is responsible and has never stopped searching.
When Special Agent Sandra Rose investigates a house invasion gone wrong, she discovers the assailant has the legendary, and infamous, Railroad tattoo carved onto his back and he claims to know Daniel's whereabouts.
Rose draws Lynch in to her case, and together they become embroiled in an unparalleled world of violence and evil.
It seems that to see his son again, Lynch will have to confront his greatest fear and face the ultimate test: an encounter with the Railroad's enigmatic and deadly leader, The Controller.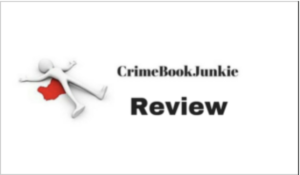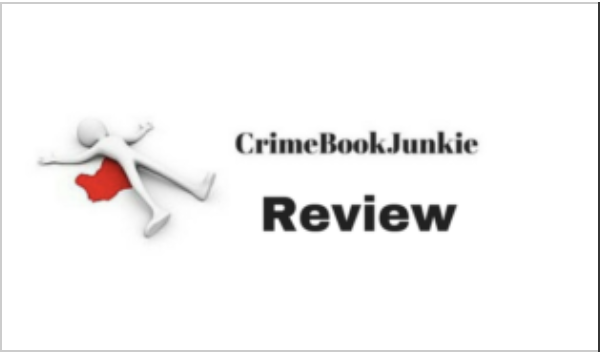 Set in Texas, the reader is thrown into a world of loss, anger, manipulation, terrorism, revenge, corruption, control, violence, any means necessary, mistrust, and a search for the truth even when it seems impossible or the answers too painful…
WOW! WOW! WOW! The opening of The Controller had me

INSTANTLY

intrigued. I mean,

WTAF

is going on!? The novel was perfectly paced and absolutely thrilling from start to finish. An intense and gripping plot that had me racing through the pages, but not only that – it was loaded to the max with a great narrative and strands that had me wanting answers! A high-octane read that will have you on the edge of your seat and biting your nails to the quick – the concept just fascinated me – I mean…WHAT IF!?! *shudders* – what a rush!
Character-wise, I hope we see them all (well most) again! Lynch is an ex-FBI agent whose son went missing, he is estranged from his ex-wife and he is obsessed with a group known as the Railroad and lead by someone only known as '

The Controller

'. CHILLS!! I loved this character! He is edgy, a rogue, rugged and raw. Lynch will stop at nothing to find his missing son – sometimes to his own detriment and sometimes to the detriment of others – those who he should be protecting. Although he is estranged from his wife – but they still have a reasonable relationship, despite times of conflict. I just thought he was such an interesting individual and I do hope we see more of him in future novels. (Give this is billed as Book 1, I am fairly confident we will see more!)
Sandra Rose – another fab character – though I times I found her a bit wishy-washy, I was still drawn to her and liked more than I disliked. I particularly enjoyed the banter between her and Lynch and I think they would make an interesting pair.
The Railroad/The Controller – well I am still unsure as to what their actual motive is but there were believed to be an urban myth and as information unravelled in the novel, I just wanted to know more and more.
Would I recommend this read? Abso-frigging-lutely I would. I am a huge fan of Matt Brolly – his DCI Lambert series is superb. If you want an action-packed, adrenaline fuelled read that is edgy, raw and explosive…The Controller is the book for you! I can't wait to read the next one.
Still unsure? Check out what everyone else on the tour thought here: