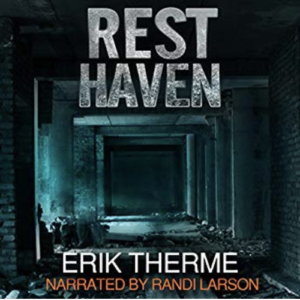 The last thing Kaylee wants to do is participate in a childish scavenger hunt – especially inside the abandoned retirement home on the edge of town. When she finds a bruised, deaf boy hiding inside one of the rooms, she vows to lead him to safety – only to discover the front doors are now padlocked, and her friends are nowhere to be found. Kaylee is about to learn that not everything that goes "bump in the night" is imaginary, and sometimes there are worse things to fear than ghosts.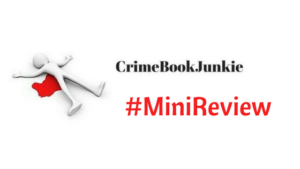 Today I am doing a mini-review of Erik Therme's RESTHAVEN audiobook. Usually when I am reading a book, I have a notebook beside me to highlight various parts I want to include in my review. I couldn't really do this for an audiobook as I was listening while doing other things. Well, for a short time anyway as once I got pulled into the story, I actually curled up in my chair listening intently to the story while picturing the scenes in my head. It was quite a new experience for me.
I have struggled with audiobooks in the past, and I first thought it was because I like to read at a certain pace and struggled having someone else tell me the story. Looking back, I think it may have been the narrator chosen that may have put me off, so I was pleasantly surprised and have to give a big #shoutout to Randi Larson as I think she nailed it with this book.
So what did I think overall?
I loved the mystery and intrigue of this novel from the get go.
Erik Therme is a firm fave of mine and he did not disappoint with the delivery of this novel.
The characters were narrated fabulously – and I enjoyed how each were brought to life.
I loved how the author built up the tension and was listening intently wondering what would happen next.
At times I had no idea what each chapter would reveal and the novel took on a life of its own, leaving me wondering if my guesses were correct…they weren't!
A great YA thriller with a perfectly pitched supernatural feel. I definitely recommend this book!