I was squealing with DELIGHT when I opened the email that announced the fantastic line up for this years Bloody Scotland Programme. I was thrilled to have been chosen as a Bloody Scotland reader again this year and I've read some crackers so far – going to be a tough choice… my lips are sealed though! Check out what is coming in September 2019!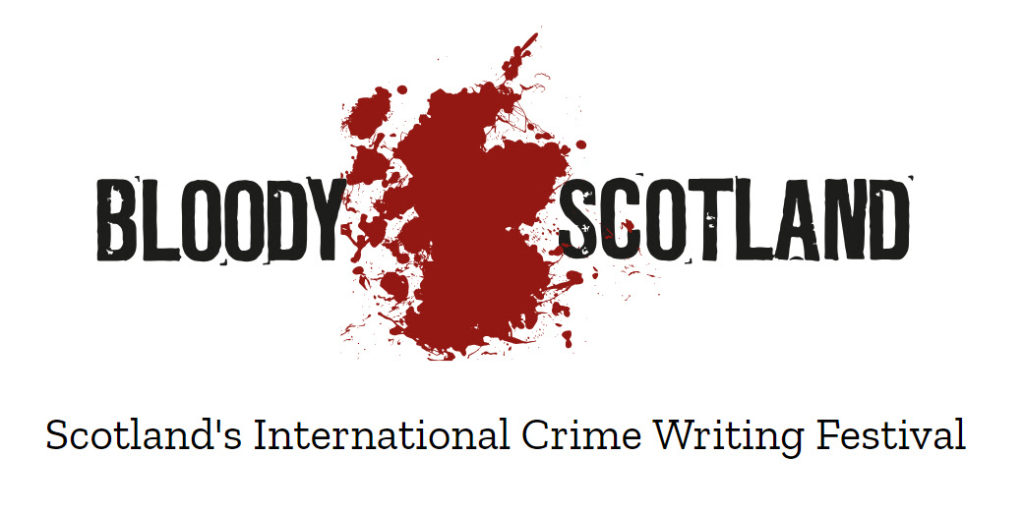 BLOODY SCOTLAND INTERNATIONAL CRIME WRITING FESTIVAL REVEALS 2019 PROGRAMME 
including David Baldacci, Denise Mina, Ian Rankin, Shari Lapena and debut author, straight from Pointless, Richard Osman
STIRLING 20-22 SEPTEMBER 2019
'It's a dizzying weekend of pleasure.' Val McDermid, 2019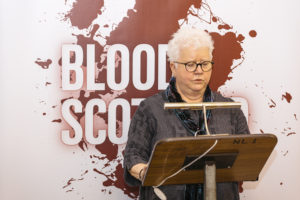 Bloody Scotland revealed its 2019 programme today followed by a one-off performance by Val McDermid who will be in New Zealand during the festival itself this year. The London launch will be in Scotland House at 6.30pm tomorrow evening, hosted by bestselling author and Bloody Scotland director Abir Mukherjee.
Bloody Scotland has been praised for going beyond the usual remit of a literary festival to create a fringe featuring football, a torchlit procession, a cabaret, a podcast, a quiz and this year will also include a 'Killer Ceilidh'; a procession of Harley Davidson riders; a play at the Sheriff Court which will allow the audience to vote on the verdict of a real murder trial and a screening of classic crime films from The 39 Steps to Reichenbach Falls, introduced by Ian Rankin.  We hope it gives the authors a unique experience and makes the weekend more appealing to those who might not normally go to a book festival. There continues to be a discount for local residents, tickets for the unemployed and we continue to improve disabled access with a mini bus between venues for those that need it.
The gala opening on Friday 20 September will once again feature the announcement of the winner of the McIlvanney Prize for the Scottish Crime Novel of the Year and will also reveal the first winner of the new prize for Scottish crime fiction debut.  The winners will join one of the world's leading thriller writers, David Baldacci, at the head of the annual torchlight procession down to the Albert Halls.

Highlights include Ian Rankin; Alexander McCall Smith; Alex Gray and Lin Anderson, interviewed by the BBC's Janice Forsyth; Denise Mina and Louise Welsh; two married couple writing partnerships, Nicci French and Ambrose Parry; Icelandic queen of crime Yrsa Sigurdardottir; Stuart MacBride; Mark Billingham and, straight from Pointless, Richard Osman who has just signed a much publicised seven-figure deal for his first crime novel The Thursday Murder Club to be published by Viking next year. No sooner had he signed the deal than we'd moved things around to get him in the programme.
Non-fiction highlights include Alice Vinten (police constable in the Met) appearing with Mim Skinner (insight into the experiences of women in prison); former prison governor Dr David Wilson (soon to be on TV) and forensic scientist Professor Angela Gallop (whose book details her high profile work on cases such as Damilola Taylor, Stephen Lawrence and Rachel Nickell).
Panels that are likely to spark some debate include Till Death Do Us Part talking about novels based around highly dysfunctional marriages and the festival holds up a Mirror to Society with novels which address contemporary issues like online stalking and knife crime.
First time visitors to the festival this year include the Canadian best-seller Shari Lapena who will be appearing with Caroline Kepnes, author of the massive Netflix hit You; Lisa Jewell (well known for her contemporary fiction now getting rave reviews for her thrillers); Guardian journalist Jonathan Freedland (writing under the pseudonym of Sam Bourne); Boston-based lawyer David Hosp (aka Jack Flynn); Charlotte Philby (the granddaughter of the infamous double-agent Kim Philby); Lynne Truss (author of Eats, Shoots & Leaves) and Catherine Steadman (Mabel Lane Fox in Downton Abbey).
Bloody Scotland remains an open and welcoming international festival despite all the chaos at Westminster – this year welcoming authors from Spain, France, Iceland, Norway and Ireland as well as the US, Canada, Australia, India and Mexico.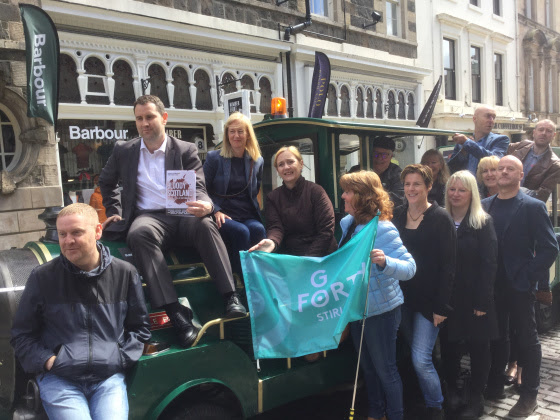 Bloody Scotland is Scotland's International Crime Writing Festival, providing a showcase for the best crime writing from Scotland and the world, unique in that it was set up by a group of Scottish crime writers in 2012. The festival uses a number of atmospheric, historic venues in Stirling's Old Town setting it apart from other literary festivals. Full information at www.bloodyscotland.com
 
The McIlvanney Prize long-list will be announced later in the month along with the shortlist for the first ever McIlvanney Prize for a Debut Scottish Crime Novel.
Tickets will go on sale to the public from 12.30pm on Monday 3 June from www.bloodyscotland.com or at the Box Office in the Tolbooth Stirling or in the Albert Halls. Free standby tickets are available to the unemployed or those on a low income on the day of the event if there is good availability. Proof of eligibility is required and tickets are limited to one person. A 10% discount is available to people residing in the Stirling Council area. You must give your address at the time of booking. Visit www.bloodyscotland.com/localdiscount for details
Roll on September!!