Today my blog turns FOUR and I am absolutely delighted to be hosting Mel Sherratt's TICK TOCK blog tour as Mel is one of the first authors who really got behind me and my 'lil blog from the beginning! But today is not about me – it's about this amazing book. Huge thanks to Sabah Khan and Avon Books for the invite and the arc! Let's find out a bit more about Mel Sherratt, this book and I'll share a short extract before I tell you what I thought!
About the Author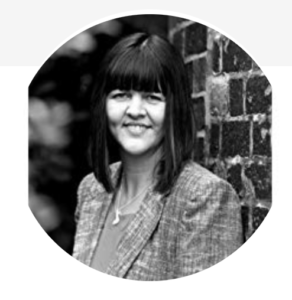 My novels take you to the heart of the crime. I write police procedurals, psychological suspense and crime dramas – fiction with a punch. Shortlisted for the prestigious CWA (Crime Writer's Association) Dagger in Library Award, my inspiration comes from authors such as Martina Cole, Lynda la Plante, Mandasue Heller and Elizabeth Haynes.
Since 2012, I've sold over one million books. All eleven of my crime novels have been bestsellers, each one climbing into the Kindle UK top 10 and I've had several number ones. I've also had numerous Kindle All-star awards, for best read author and best titles.
My latest book, HUSH HUSH is the first in a new series featuring DS Grace Allendale. It's a police procedural which finds Grace returning to her hometown of Stoke-on-Trent and coming face to face with her estranged family during her first murder investigation. It's a story of 'is blood thicker than water' and being stuck between a rock and a hard place. And there's a serial killer on the loose…
SHE DID IT is a standalone psychological thriller, and my first novel set in London. I wanted to write about a character who was nice to everyone using one persona but out for revenge with another side to her that she tries to keep hidden away. The reader knows exactly what she is up to – but not the reason why.
TAUNTING THE DEAD is my best selling book. It's part police procedural/part psychological thriller. It was standalone for two years but I have now written two more books with Detective Sergeant Allie Shenton as the main character to create a trilogy. FOLLOW THE LEADER is book two and ONLY THE BRAVE is book three.
THE ESTATE SERIES is a mix of psychological suspense and family life with a sprinkling of grit and a dash of menace – where drama meets crime. There are four books, available individually or you can read the first three as a box set.
DETECTIVE EDEN BERRISFORD works in a community intelligence team and helps to gather information and intel for investigations. THE GIRLS NEXT DOOR is the first book, followed by DON'T LOOK BEHIND YOU.
WATCHING OVER YOU is another standalone psychological thriller. It's dark in places, light in places, disturbing in places too – where obsession and friendship turn into murder.
I also write women's fiction under the pen name of Marcie Steele. Stirred with Love, The Little Market Stall of Hope and Heartbreak and The Second Chance Shoe Shop are out now.
I live in Stoke-on-Trent, Staffordshire, with my husband and terrier, Dexter (named after the TV serial killer) and make liberal use of my hometown as a backdrop for some of my books. You can find out more at my website www.melsherratt.co.uk or I'm on Twitter at @writermels
***Not tried The Estate Series yet? For a limited time, you can grab a copy of the 'behind the scenes look' at the series, Secrets on The Estate. Just copy and paste this link into your browser for your free book: http://bit.ly/1fFPgmD ***
About the Book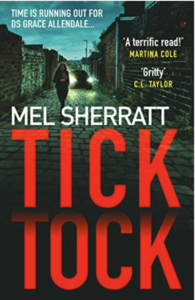 TICK…
In the city of Stoke, a teenage girl is murdered in the middle of the day, her lifeless body abandoned in a field behind her school.
TOCK…
Two days later, a young mother is abducted. She's discovered strangled and dumped in a local park.
TIME'S UP…
DS Grace Allendale and her team are brought in to investigate, but with a bold killer, no leads and nothing to connect the victims, the case seems hopeless. It's only when a third woman is targeted that a sinister pattern emerges. A dangerous mind is behind these attacks, and Grace realises that the clock is ticking…
Can they catch the killer before another young woman dies?
The number one bestselling author returns with a breath-taking police procedural thriller series that will have you on the edge of your seat.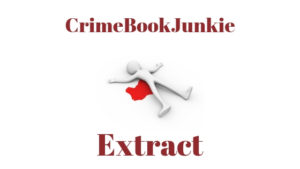 After introducing themselves, Grace and Perry were shown into his office. Grace glanced around before they all sat down. On the wall were certificates for qualifications Stiller had taken, an award for the school itself and a few photos of pupils gath­ered together. One she spotted was a clip from Stoke News. Several pupils were holding up a giant cheque for £2,000 for local charity Douglas Macmillan Hospice.
'I can't believe this has happened,' Nathan said. 'It's such a shock. I've been the head at this school for five years, so I've known Lauren since she first came here in Year 7.'
'Obviously, we need to contact her parents as a matter of urgency, Mr Stiller,' Grace said.
'Please, call me Nathan. They're divorced. I wasn't sure whether to contact her mother or not until I'd spoken to you – she lives locally. In the end, I felt I had to ask her to come to the school. But her phone went to voicemail. I left a message about half an hour ago.'
'Do you have any other details?' Grace asked. 'Does she work? What about Lauren's father?'
'Yes. I've got them up onscreen.' Nathan sat down at his desk and wiggled the mouse to wake up his computer. 'Mrs Ansell remarried and is named Gillespie now. She works at Mintons Solicitors in Newcastle-under-Lyme. Her ex-husband lives in Derby.'
'Does the class take cross-country every week at the same time?' she asked.
'No.' Nathan wrote down details before looking up again. 'It's as and when the weather permits and never more than once a month. Robert sorts it out so that each year has a lesson.'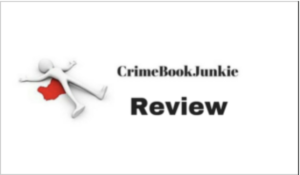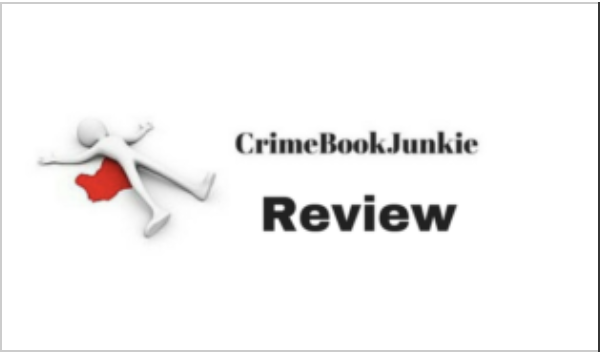 Set in Stoke-on-Trent, the reader is catapulted into places where grief, manipulation, conflict, control, fear, relationships and the search for justice are explored.
?Boom! ?Boom! ?AllthefrigginBOOMS!
Well what can I say? Another cracking opening scene from Mel Sherratt to entice the reader and lure them into this dark and twisted tale! I absolutely LOVED this gritty, thrilling and oh-so-compelling read. This author has a wonderful way of making fictional characters seem so real, you want to hop on a train and catch up with them all at the nearest coffee shop! A brilliant narrative had me invested in the characters and the pace was simply perfect – with a sinister undertone that was weaved throughout the novel and kept me turning the pages! Absolutely AMAZING!
One (of many) things that this author is skilful at is delivering characters that you feel you know – they are raw, real and vividly shaped for the reader that you can just imagine being in Stoke and bumping into one of them. I won't go through them all, but want to mention a few from this novel/series I have come across so far.
DS Grace Allendale – LOVE her. For all her strength she has a vulnerable side and I just wanted to pick up the phone at times to either shout at her or comfort her. She is fierce and formidable – and I really hope this series endures as I love the moral dilemma she faces with her family and even personal relationships.
The Steeles – Grace's family are not the most likeable – though I have warmed to a few of them, they are gangsters through a through and this puts Grace in a very difficult situation. Mel Sherratt has balanced this conflict beautifully. I really look forward to future novels to see where this story arc will go.
DI Nick Carter – Hmm…I am kinda on the fence with this guy. He's Grace's boss and she seems to feel she has to prove herself to him over and over again. And he kinda lets her think this way. I'll reserve my judgement on him…for now. LOL.
Simon Cole – welly, welly, well! He's the local reporter but also Grace's boyfriend so you can just imagine the pillow talk with this pair! I really liked that we got to know him better in this book and look forward to how this relationship develops. They have a mutual respect for each other, but their jobs will cause conflict – will it end in happily ever after?
The big question is, would I recommend this book? OMFG – You bet you arse it gets a HUGE HELL YEAH recommendation from me. This dark, devious, compelling novel will have you hooked from the get go – it doesn't get any better than that! I can't wait for the next in the series. Congrats, Mel –  once again you have nailed it!
See what everyone else is saying here: