Over-the-moon to be hosting Tara Lyons' THE PARAMEDIC'S DAUGHTER blog tour today! My thanks to the author and Bloodhound Books for the invite and ARC. Before I share my review, let's find out a little more about the author and this psychological thriller!
About the Author

Tara is a crime/psychological thriller author from London, UK. Turning 30 in 2015 propelled her to fulfil her lifelong dream of becoming a writer. She studied English Literature at Brunel University and was Assistant Editor at an in-house magazine for 8 years, 
In the Shadows is the author's solo debut novel self-published in March 2016. Bloodhound Books later re-published it, and the rest of The DI Hamilton series followed suit. Tara is now working on standalone novels, the first of which will be published in May 2019.
When she's not writing, Tara is kept busy by her two young children.
About the Book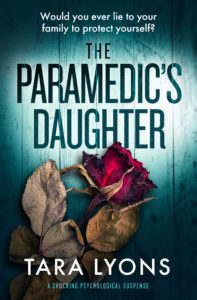 Would you ever lie to your family to protect yourself? 
Paramedic Abi Quinn is hailed as a hero by the patients she saves with the London Ambulance Service; but a secret she's kept since she was a teenager now threatens to shatter that perfect illusion.
When her daughter Rose goes missing while studying at Brighton university, and ghosts from her past return to haunt her, Abi's caught in a race against time to untangle the web of lies she set in motion over twenty years ago.
Everyone has something to lose.
Everyone is trying to protect themselves.
Everyone is broken.
But what lengths will they go to in order to stop the truth from being exposed?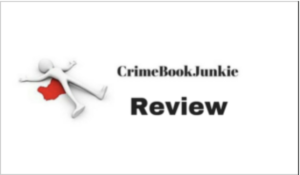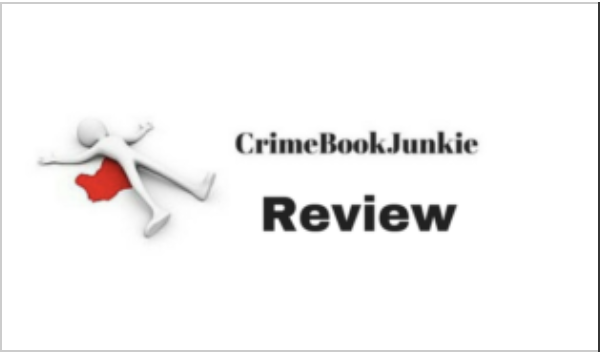 Set between London and Brighton, the reader is faced with consequences, secrets, lies, mistrust, fear, the past, infidelity, self-harm, guilt, betrayal, unanswered questions, decisions, anger, a search for the truth and a few other uncomfortable but very real themes which I can't say as they may give some of the story away!
Sweet mother of mayhem! This is the author's first stab at writing a psychological stand alone and I hope it won't be the last! I was hooked from the get go with the intense and slow build up of suspense and then BAM! All hell breaks loose! The story is told both from the first person and third person, depending on the chapter. I also loved that not everyone we were introduced too was reliable – WHO do you believe? There were some parts that you really had to suspend your belief because the WHY's would scream at you throughout otherwise, but I totally get why they were there and it didn't take away from my enjoyment at all.
I love a book that has a wide variety of both likeable and unlikeable characters and this book delivered that beautifully! Abi Quinn is a paramedic who has been a single mum from the get go. She is fiercely protective of those she loves and she has secrets – OMFG does she have secrets!
Rose Quinn, Abi's daughter is off at Uni and goes missing. We learn a lot about her character from her mother and find out that all is not what it seems.
Adele is Abi's work partner and friend. From the moment I 'met' her, I had a gut feeling that what we are being told may not be the complete truth – was I right? What fun would it be to tell you that?  So many questions!
Patrick and his family – rich, self absorbed and well… ugh…I can't even bring myself to say. I will however note that his character was well developed and as the pieces come together… you just will find yourself getting a little bit…again, I won't say – the whole family just don't appear to be normal when the layers are peeled away.
Those are just a few of the characters that got under my skin. There were others who added to the story and moved it along at the perfect pace. I finished this book quickly because I just HAD to know what was happening and if what I had deduced was actually true…I may have been right…but WOW it still shocked me to the very core.
Would I recommend this read? You bet your sweet arse I would! Dark, twisted with some hard-hitting themes thrown in your face – if you enjoy the darker side of psychological thrillers, you will absolutely LOVE this read!
If you're still not convinced, check out what others thought: