Oh yeah!! I am absolutely THRILLED to be hosting the ever-so-awesome Paul Finch's

STOLEN

blog tour today! I have an intriguing extract to whet your whistle as well as sharing a #minireview of my thoughts on this book! First let's find out a bit about the author and this book though!
About the Author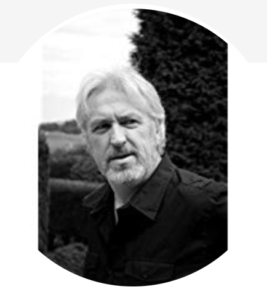 Paul Finch is a former cop and journalist, now turned full-time writer. He cut his literary teeth penning episodes of the British TV crime drama, The Bill, and has written extensively in the field of children's animation and for Dr Who. However, he is probably best known for his work in thrillers, crime and horror. His most successful works to date are the six-novel DS Heckenburg crime series, and the new Lucy Clayburn series, the first instalment of which, STALKERS, reached no. 7 in the Sunday Times best-sellers chart.
Paul lives in Lancashire, UK, with his wife Cathy and his children, Eleanor and Harry. His website can be found at www.paulfinchauthor.com, his blog at www.paulfinch-writer.blogspot.co.uk, and he can be followed on Twitter as @paulfinchauthor.
About the Book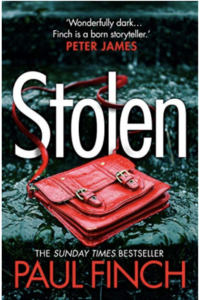 How do you find the missing when there's no trail to follow?
DC Lucy Clayburn is having a tough time of it. Not only is her estranged father one of the North West's toughest gangsters, but she is in the midst of one of the biggest police operations of her life.
Members of the public have started to disappear, taken from the streets as they're going about their everyday lives. But no bodies are appearing – it's almost as if the victims never existed.
Lucy must chase a trail of dead ends and false starts as the disappearances mount up. But when her father gets caught in the crossfire, the investigation suddenly becomes a whole lot more bloody…

Holy friggin' hell! What a fantastic book! The reader finds themselves in immersed in an opening scene that may have some animal lovers shocked (I am one by the way) but it just HOOKED me! Definitely not for the faint of heart, but I bloody loved it and it all becomes more clear as you read the novel. What I love about this author is his amazing ability to suck you right into the pages. An action-packed read that delves into some dark situations and leaves you gasping for breath when you are done!
Lucy Clayborn is fast becoming a favourite character of mine. Fiercely independent, she just fascinates me! Although I think each book in the series so far can be read on their own, you get a better picture of Lucy and her backstory -which is deliciously complex – if you start from the beginning. And Lucy's gangster father just throws a whole new level of OMFG into this novel.
Would I recommend this read? You bet your sweet arse I would. Mr Finch is an expert at writing stories that get under your skin. Characters come alive on the pages and intriguing storylines grab you by the throat. So do yourself a favour and grab this book today! Still unsure? Check out this extract and follow the tour to see what everyone else though!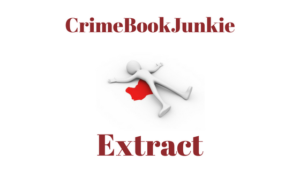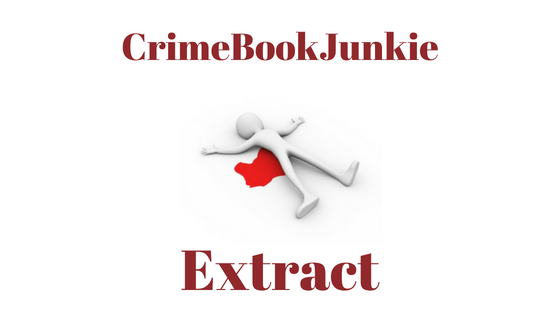 'There'll be some rough customers.'
'That's why we've got the Tactical Aid Unit with us. They're mostly ex-military. They like nothing better than a ruckus.'
Geraldson nodded and smiled, eyes gleaming wetly as more headlights rolled across the hide, shining fleetingly on his face.
By Lucy's estimation, about fourteen vehicles had now arrived at the cottage. Each one would likely be carrying more than one dog. So that would be twenty-eight animals at least, not counting any that were already being kept on site. The RSPCA were anticipating thirty-two in total, which would provide a straightforward knock-out contest. The members of this ring were clearly anticipating a long night.
As the vehicles pulled up haphazardly in the farmyard, a bulb sprang to life outside the ramshackle building to which it was attached, and a man slouched out. He was heavy-set and bearded, in a ragged green sweater and khaki pants. One by one, the parked vehicles opened, and men disgorged from them: generally at least two, sometimes as many as five. Like the guy from the cottage – whom Lucy had already identified as Les Mahoney – they mostly wore outdoor-type clothing: khaki, camouflage fatigues and such, though there were a few leather jackets among them, and a bit of oily denim.
'Christ,' Geraldson breathed. 'There's more than I expected.'
'We'll be fine,' Lucy replied.
As a rule, when you were facing big numbers, quite a few of them weren't looking for legal entanglements and would scarper at the first opportunity. That was when they were most vulnerable; all you had to do was pick them off. Though, looking at these guys – and she turned the super-zoom dial on her scope – there might be as many fighters as runners. She saw shaved heads, scarred faces, scuzzy tattoos. For once she was glad the sixty officers from the TAU were parked in a layby in their troop-carriers a little way down Wellspring Lane…
Oooooooh! Grab a copy of STOLEN to find out more and check out the rest of the tour here: