YAY!! Absolutely THRILLED to finally share my review for the amazing C.L.Taylor and SLEEP as I host the blog tour today! I normally read books in order of their tour date, but the MINUTE this arrived through my letterbox, I was ON IT!! huge thanks to Sabah Khan and Avon books for the invite and ARC. No faffing about – I'll share a bit about this fabulous author and book before I tell you what I thought!
About the Author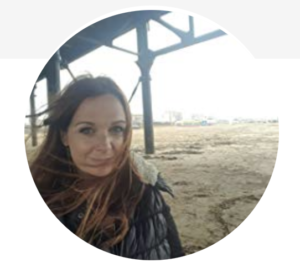 C.L. Taylor is the Sunday Times bestselling author of six gripping psychological thrillers. They are not a series and can be read in any order:
2014 – THE ACCIDENT
2015 – THE LIE
2016 – THE MISSING
2017 – THE ESCAPE
2018 – THE FEAR
2019 – SLEEP
She has also written a Young Adult thriller, THE TREATMENT, which was published by HarperCollins HQ and is currently writing her second, which will be published in June 2020.
C.L. Taylor's books have sold in excess of a million copies, been number one on Amazon Kindle, Kobo, iBooks and Google Play and have been translated into over 25 languages and optioned for TV. THE ESCAPE won the Dead Good Books 'Hidden Depths' award for the Most Unreliable Narrator. THE FEAR was shortlisted in the Hearst Big Book Awards in the 'Pageturner' category.
Cally Taylor was born in Worcester and spent her early years living in various army camps in the UK and Germany. She studied Psychology at the University of Northumbria and went on forge a career in instructional design and e-Learning before leaving to write full time in 2014. She lives in Bristol with her partner and young son.
Sign up to join the CL Taylor Book Club for access to news, updates and information that isn't available on the web, as well as exclusive newsletter-only competitions and giveaways and the books that CL Taylor thinks will be the next big thing. You will also receive THE LODGER for free when you sign up:
http://www.callytaylor.co.uk/cltaylorbookclub.html
www.cltaylorauthor.com
www.twitter.com/callytaylor
www.Instagram.com/cltaylorauthor
About the Book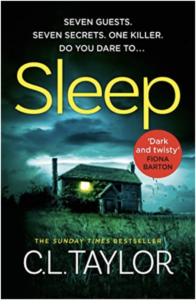 'Beware! Sleep does not do what it says on the tin: I was awake until the small hours under its dark and twisty spell.' FIONA BARTON
All Anna wants is to be able to sleep. But crushing insomnia, terrifying night terrors and memories of that terrible night are making it impossible. If only she didn't feel so guilty…
To escape her past, Anna takes a job at a hotel on the remote Scottish island of Rum, but when seven guests join her, what started as a retreat from the world turns into a deadly nightmare.
Each of the guests have a secret, but one of them is lying – about who they are and why they're on the island. There's a murderer staying in the Bay View hotel. And they've set their sights on Anna.
Seven strangers. Seven secrets. One deadly lie.
The million-copy bestseller is back in her darkest, twistiest book to date. Read it if you dare! Perfect for fans of Lesley Kara's The Rumour and Cara Hunter's DI Fawley Thrillers.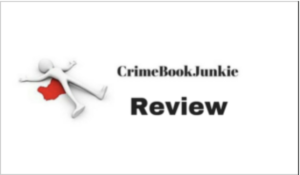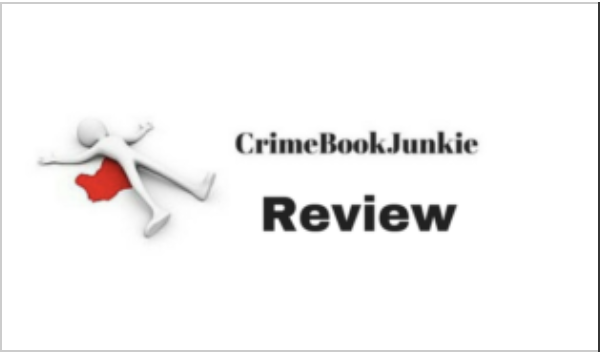 The book starts off in London, but we are soon whisked away to Rum- in the Scottish Isles. The reader is faced with anger, guilt, grief, loss, manipulation, revenge, (mis) judgement, mercy, pain, death, mistrust and the search for the truth.
Jaysus, Mary and Joseph! I was hooked from the start with a kickass opening that had me asking ALL THE QUESTIONS! The story is told from various POV's which gives the reader the chance to have a good overview of the storyline as a whole. I loved the concept behind this novel and was with Anna all the way as she tried to figure out the WHO but I also wondered how reliable she was and whether everything was just borne out of paranoia. WELL PLAYED, Cally!
There was a wonderfully eclectic array of characters in this novel – different ages, different backgrounds and the author brilliantly captured each one within the pages. I won't go through them all, but will definitely share my thoughts on Anna and perhaps one other that made me think twice about how important setting can be to a story.
Anna came across as absolutely PARANOID about everything after an accident she was involved in, she leaves London full of guilt and starts a new life in the Scottish Isles – Rum. First off, the way the author described Rum made me want to pack up and go there myself – beautifully descriptive and atmospheric. I never knew what to feel or believe with Anna and I loved that. What was her story? Why was she so paranoid? Was she paranoid or were things really happening? Oh I could go on and on. That is what C.L. Taylor does to you – you become so immersed in the novel itself, separating the fact that I am not part of the story was often hilarious – who did I think I was as I shouted at the pages!? HA! I'm not going to lie, Anna annoyed me some of the time – but I think it all played a part in who she is and what she was experiencing.
The other 'character' I want to mention is the STORM itself. The storm added a whole new level of tension and claustrophobia to the story. These 7 people were CUT OFF from every thing and every one – the atmosphere created from this alone sent shivers down my spine. Just BRILLIANT!
A final note on the characters – each one brought their own level of suspense to the novel. I didn't know who to trust, who to point the finger at or who to cheer on – until just before the revelation and I smacked my forehead for not seeing it all sooner. Like any great author, C.L. Taylor left all the clues in plain sight – but twists and turns threw me off track and I just thought that was AWESOME!
Would I recommend this read? Do you seriously need to ask me that? Ab-so-friggin-lutely I would – time and time again! This was a gripping, compelling, claustrophobic and twisty read with all the #OMFG moments to chill you to the core! A firm favourite for 2019, I highly recommend you grab a copy of SLEEP today!
Don't believe me? See what all these other people think by following the tour here: