OMG! OMG! OMG!  Here's something that is pretty exciting! Thanks to Charlotte Bush for the heads up! 
Nationwide treasure hunt launched to find priceless, unique edition of long-awaited new book by the creator of Hannibal Lecter
What you need to know:
A series of social media clues posted this week will culminate in one lucky fan finding an exclusive edition – containing pure gold – of Cari Mora by Thomas Harris
The thirteen–year wait is finally over as the first novel since 2006 by the elusive author of The Silence of the Lambs is published tomorrow/Thursday – and brand new baddy Hans-Peter Schneider looks set to rival Hannibal Lecter
The event comes 40 years after the first book-related 'armchair treasure hunt', when picture book Masquerade by Kit Williams contained clues to find a golden hare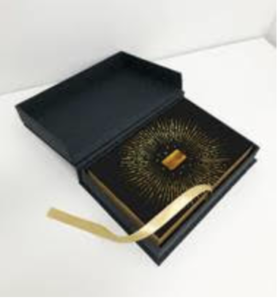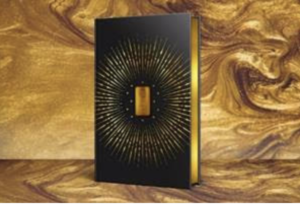 A 'priceless', unique version of the long-awaited new novel by The Silence of the Lambs author Thomas Harris – signed and including a rare illustration by the elusive author AND containing pure gold – is the amazing prize in a national treasure hunt announced last night/Tuesday.
Penguin Random House has created the special version of Cari Mora – the first book by Thomas Harris since 2006 – which features one ounce of ethically-sourced 24 carat gold in its exclusive design.
The edition, which is the only one of its kind produced and is taken from the first impression of the first printing, is signed by Harris and includes a rare signature illustration of an owl by the author (who has not given an interview since 1976).
And one lucky fan will become the book's owner following a series of clues to its whereabouts that are being posted daily on the Penguin Random House website and social media. The clues will be shared by @DeadGoodBooks, @penguinukbooks and @arrowpublishing using the hashtag #CariMora.
The book has been created by Penguin with Visual Editions and Atelier Dyakova – and the hunt for the one-off edition of Cari Mora was launched last night/Tuesday at specialist London bookshop Goldsboro Books.
David Headley, rare book collector and owner of Goldsboro Books, said:
'A new book from the man who created Hannibal Lecter is a huge event in itself, particularly as this introduces an all-new baddy. Creating a national treasure hunt for, literally, a global one-off gold edition of Cari Mora is huge in the publishing world. As a rare book expert I'd say this edition is truly priceless – it's one of a kind and has an incalculable value.  We often say a book is worth its weight in gold, and this one truly is. For anyone who has ever read a Hannibal Lecter book or watched a Hannibal Lecter film, this is very exciting – and if Hans-Peter Schneider is even half as terrifying as Dr Lecter, we're in for a treat.'
Hannibal Lecter, who has featured in a series of suspense novels by Thomas Harris, is the respected Baltimore socialite and renowned forensic psychiatrist, who moonlights as a cunning, highly-intelligent, cannibalistic and psychopathic serial killer.
Introduced in the 1981 thriller novel Red Dragon, he became one of fiction's greatest all-time baddies thanks to the 1991 film adaptation of novel sequel The Silence of the Lambs – for which actor Sir Anthony Hopkins won an Academy Award for his portrayal of Dr Lecter.
Cari Mora is Thomas Harris' sixth novel, and the first in 13 years from the American author.  Published on Thursday 16 May, it's the story of a battle for $25million in cartel gold bullion hidden in the Miami Beach mansion of Colombian drug lord Pablo Escobar.
Twenty-five million dollars in cartel gold lies hidden beneath a mansion on the Miami Beach waterfront – and leading the pack is Hans-Peter Schneider, who is driven by unspeakable appetites, and who is set to become the next Hannibal Lecter for millions of fiction fans around the world.
Rebecca Ikin, Marketing Director of Penguin Random House, said: 'A new novel from Thomas Harris is already really precious. Then you have the fact that Cari Mora opens so vividly with the premise of $25 million in cartel gold buried in Miami. We were captivated by the idea of echoing that hunt for fans and readers in the real world. The Gold Bullion edition that's out there is the only one in existence, whoever finds it will truly have something to treasure for ever.'

About Thomas Harris:
Thomas Harris is the author of six novels and may be best known for his character Hannibal Lecter. All of his books have been made into films, including most notably the multiple Oscar winner, The Silence of the Lambs. Harris began his writing career covering crime in the United States and Mexico, and was a reporter and editor at the Associated Press in New York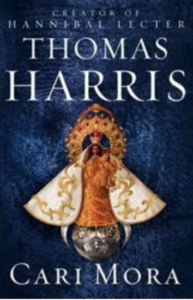 About Cari Mora:
Cari Mora is published by William Heinemann in hardback, ebook and audio on 16 May 2019 and in Arrow paperback in 2020.
Cari Mora is to be Thomas Harris's sixth novel, and the long-awaited return of an American master.
Monsters lurk in the crevices between male desire and female survival. No other writer in the last century has conjured those monsters with more terrifying brilliance than Thomas Harris.
Twenty-five million dollars in cartel gold lies hidden beneath a mansion on the Miami Beach waterfront. Ruthless men have tracked it for years. Leading the pack is Hans-Peter Schneider. Driven by unspeakable appetites, he makes a living fleshing out the violent fantasies of other, richer men.
Cari Mora, caretaker of the house, has escaped from the violence in her native country. She stays in Miami on a wobbly Temporary Protected Status, subject to the iron whim of ICE. She works at many jobs to survive. Beautiful, marked by war, Cari catches the eye of Hans-Peter as he closes in on the treasure. But Cari Mora has surprising skills, and her will to survive has been tested before.
So what do you need to do?  
To follow the hunt, follow Penguin social media channels on Instagram, Twitter and Facebook from Tuesday 14th May 2019 and follow the clues in the treasure hunt which will take you on-line (either on social media or onto different websites) and offline – all of which will lead to the location of the prize. There will be several clues to be deciphered between 14th May and the closing date. Terms and conditions can be found here: https://www.deadgoodbooks.co.uk/terms-and-conditions-thomas-harris/