Today I thought I do a bit of a round-up / catch up of what has been happening since January. I've not had much time for blogging ? BUT I had been writing and finished/submitted my second novel ?say whaaaaat ? to my editor a couple of weeks ago – so I haven't just been lazing about. I'll share some #booknews in another post soon.
I've had a fabulous time in between writing and editing, and I think the pictures I share will say it all, so you won't have to listen to me blab on! First up, I attended a fantastic Author/Blogger meet up organised by Steph and Kerry – and I was thrilled to finally meet this gorgeous pair of peeps!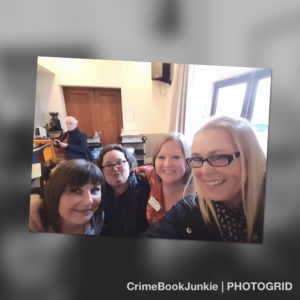 I had a fantastic time catching up with some good friends, meeting new friends and authors and talking all things bookish! Loved it! The next one is June 1st in Stoke-on-Trent and if you want to now more, check out the details here: https://www.facebook.com/events/542108392961360/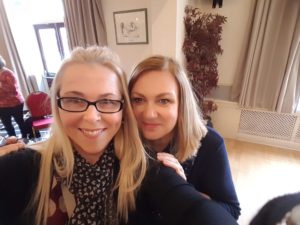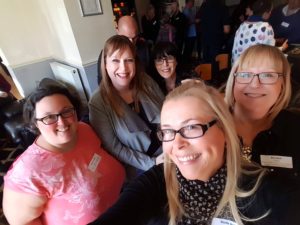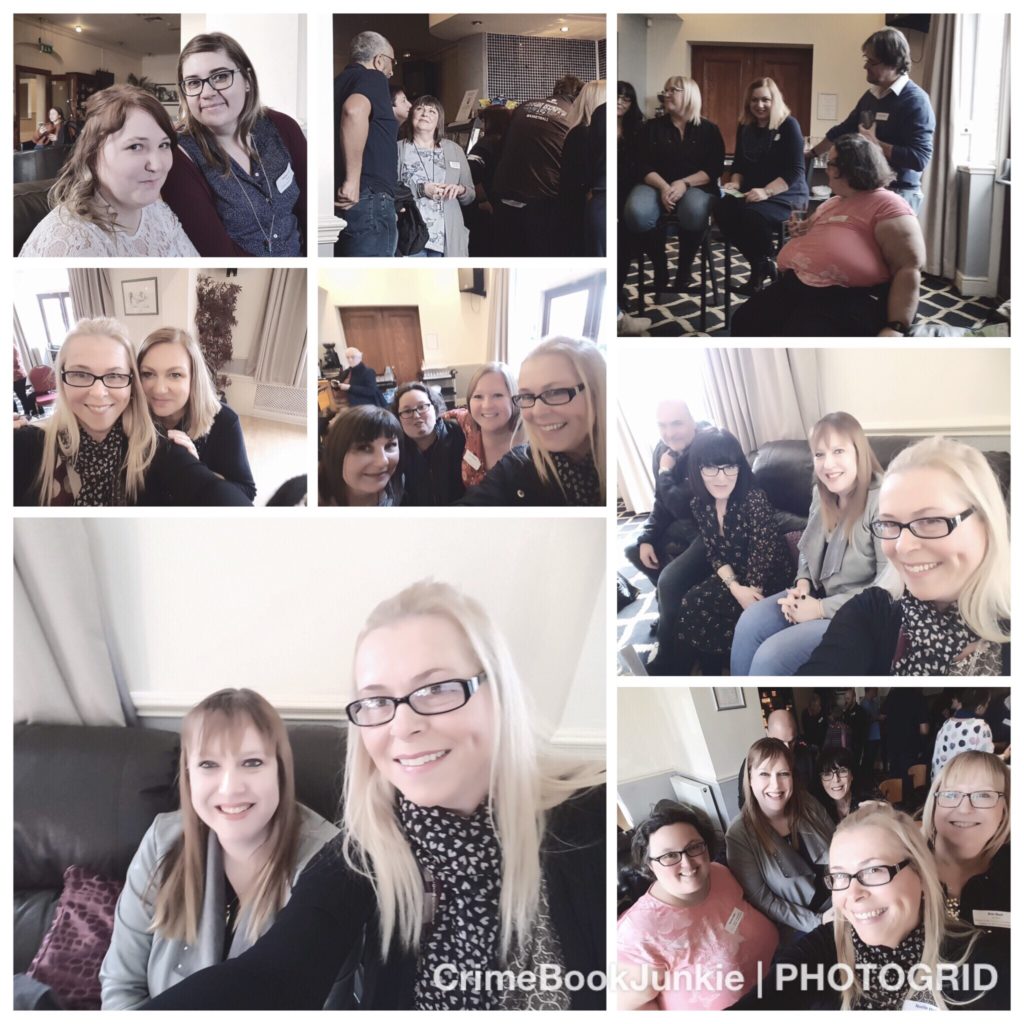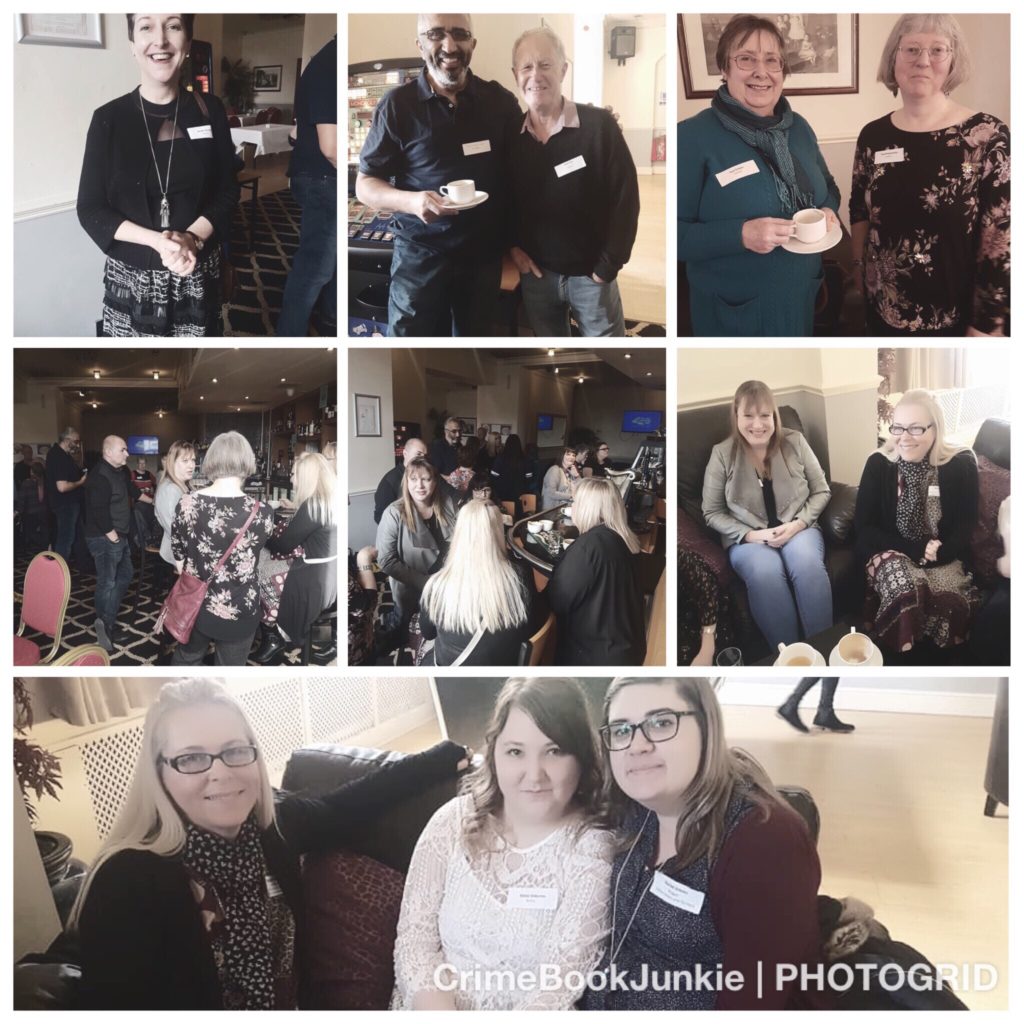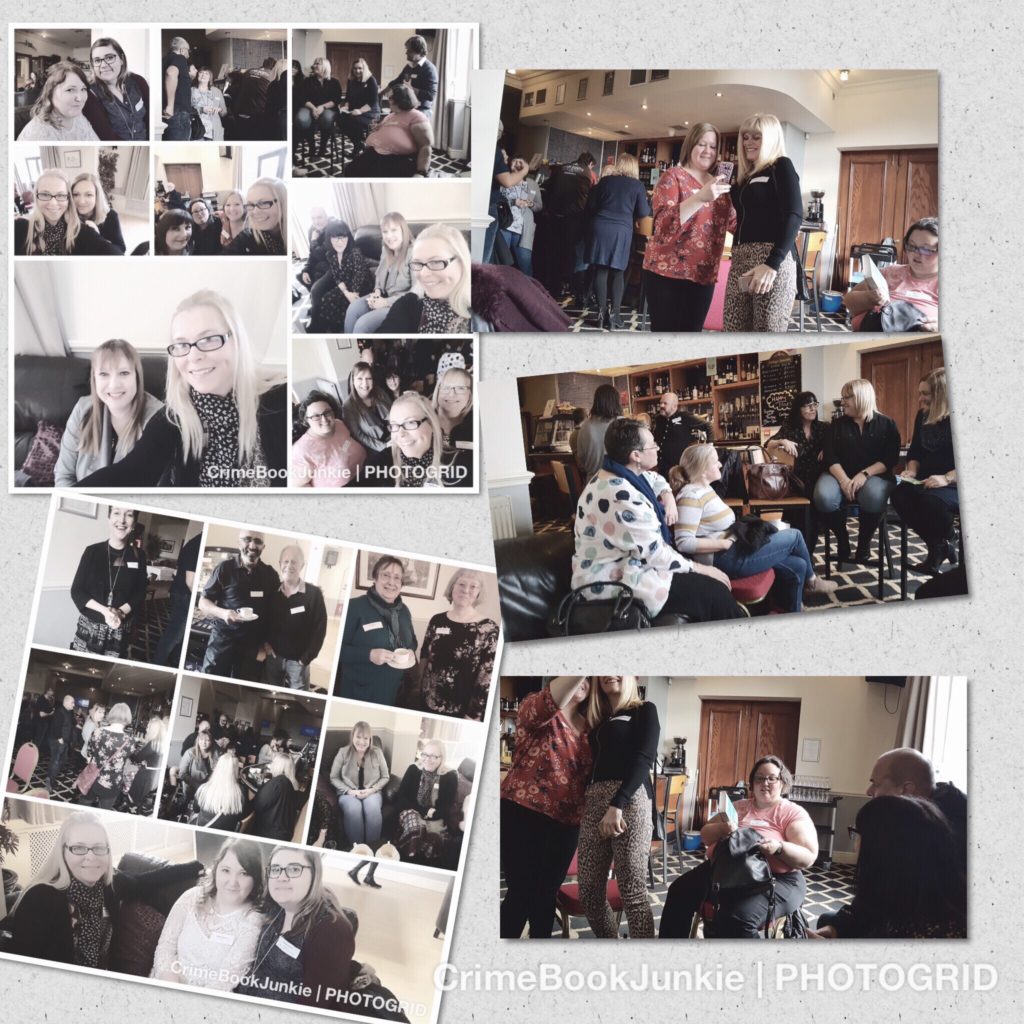 Next I attended Noir at the Bar, Edinburgh where I did my first ever reading! ? Those who know me will know that one of my GREATEST fears is public speaking – I was nervous, emotional and probably made a bit of an arse of myself – but…I bloody-well-did-it! ?BOOM? There were some fantastic readers and the whole atmosphere was fantastic. Huge shout out to the amazing DR NOIR – Jacky Collins and Kelly Lacey for organising and inviting me to be a part of it all!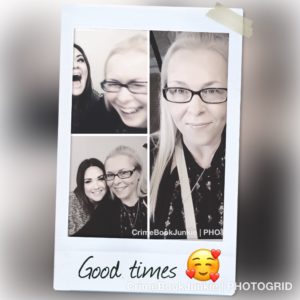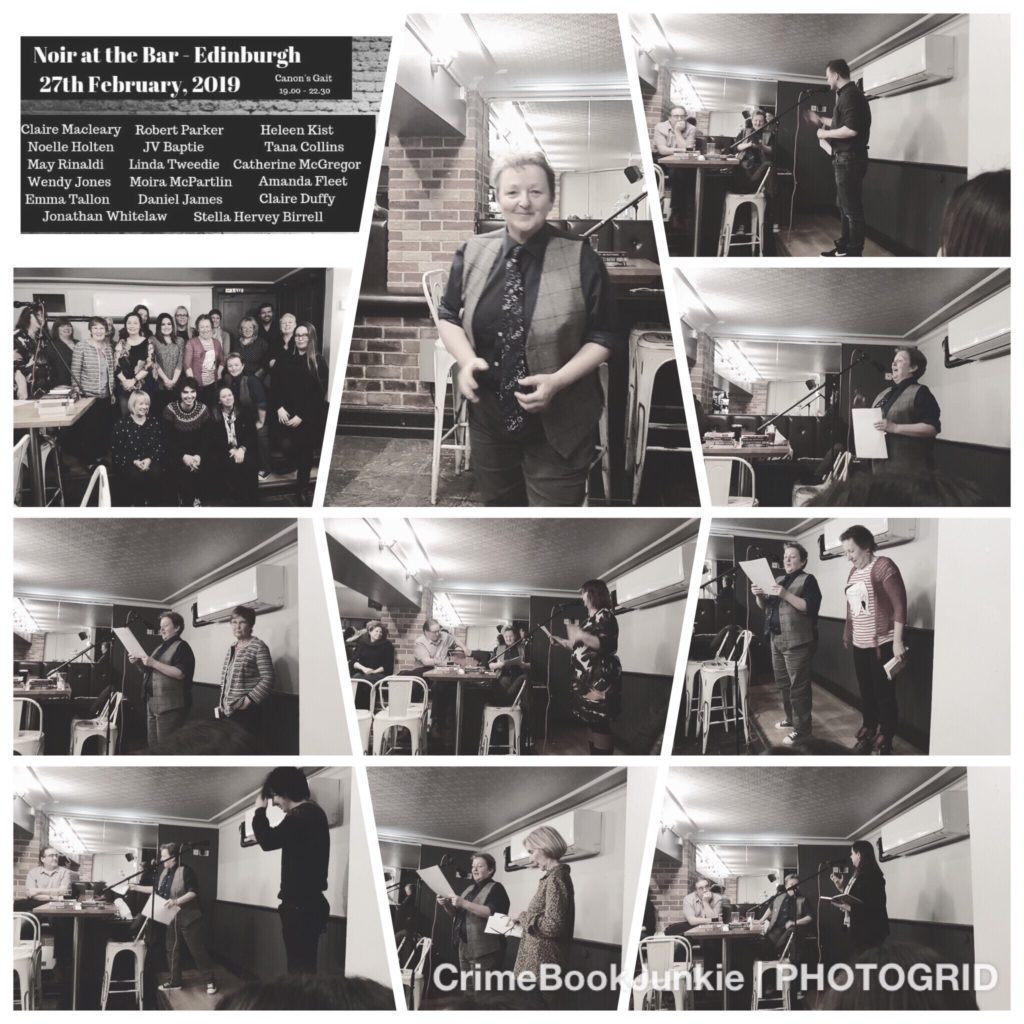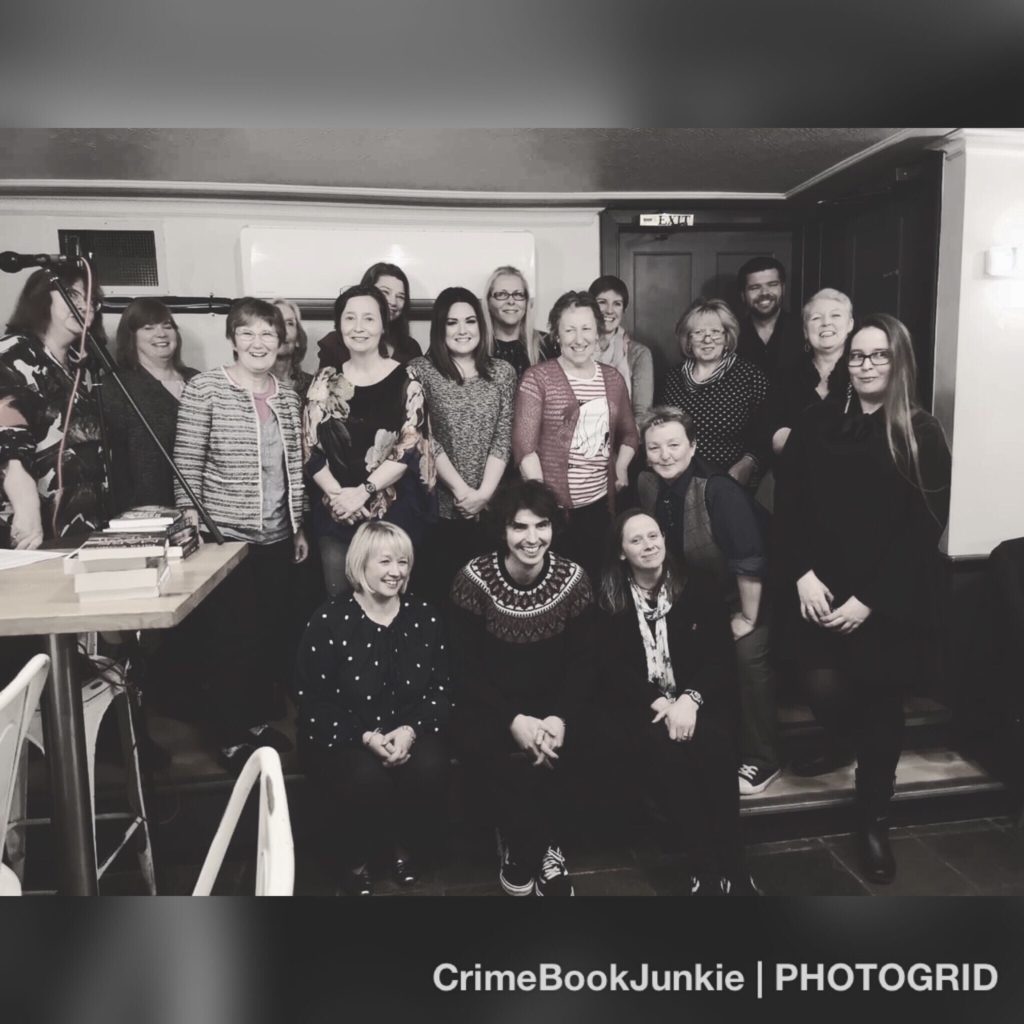 I was also thrilled to be able to attend my first ever Orenda Roadshow – this was in Birmingham so I didn't have too far to travel! It was a fantastic night with Karen Sullivan and her band of miscreants – I mean amazing authors! Karen really has a knack of pulling together the most interesting people and getting them to talk about their fantastic books! I promised myself I wasn't going to buy anything – as I had most of the books already – but that didn't last and I came away with six signed books and a HUGE smile on my face!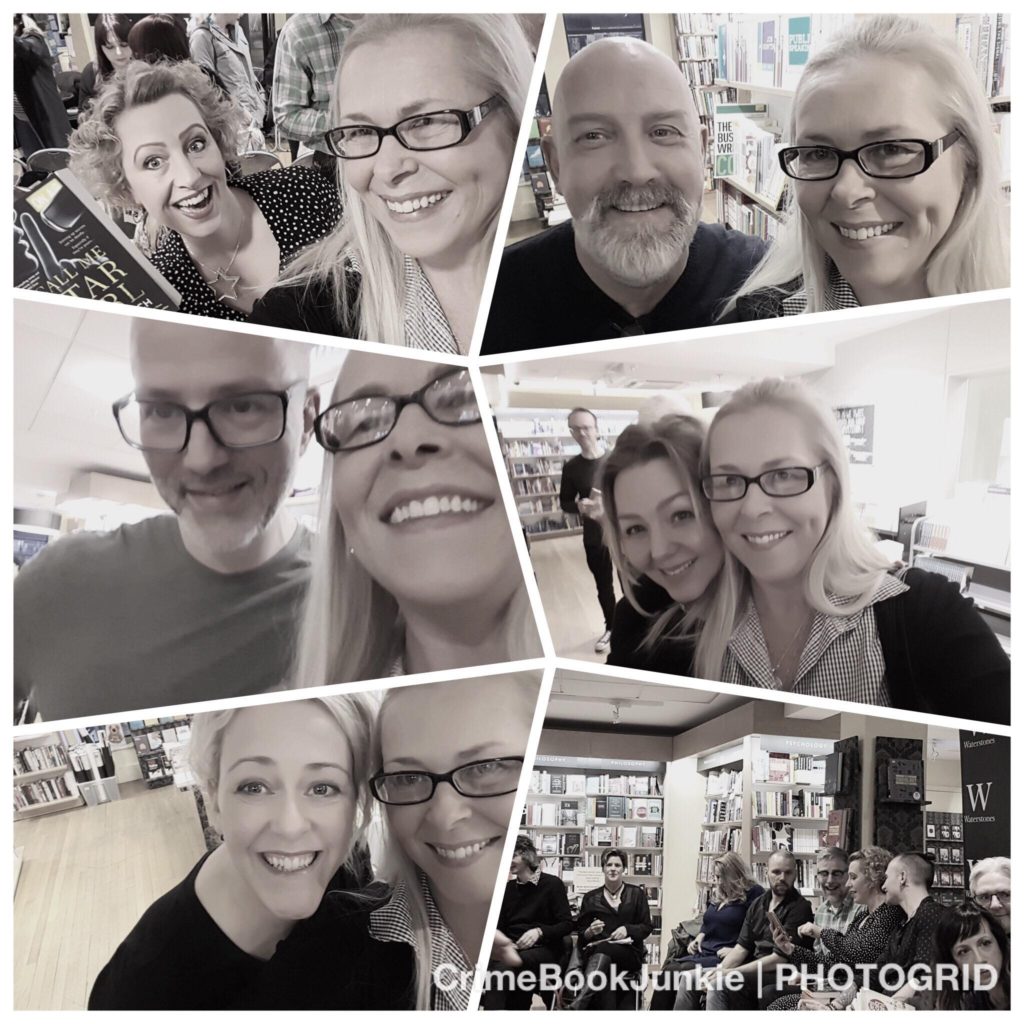 I left Birmingham the next day to attend Crime and Publishment run by Graham Smith at The Mill Forge in Gretna. This is where my dream of writing a book began back in 2017 … and each year I go seems to get better and better. Attendees had the opportunity to learn from:
Getting your Fights Right: Zoe Sharp
Author and self-defence expert Zoe Sharp will demonstrate techniques for fight situations and explain how to write realistic fight scenes involving both sexes
Breaking Bones for Fun: Caro Ramsay
Osteopath and author Caro Ramsay will discuss the various injuries which occur during fight scenes and share the gory details which will add a gritty realism to the injuries sustained by your characters and victims
Creating an Everyman for Everyone: Doug Johnstone
Acclaimed author Doug Johnstone will share tips and tricks to give you an insight into how he creates his electrifying everyman thrillers
The Road to Publication: Graham Smith & Guest Speakers
A short workshop designed to help you get noticed on social media and attract readers
1-2-1 Surgeries: Various Speakers
Pick the brains of our speakers on a 1-2-1 basis to solve that thorny problem with plotting, characters or setting
Synopsising your Novel and Preparing your Pitch: Mark "Stan" Stanton (The North Literary Agency)
Learn what publishers and agents are expecting from people who pitch to them. A great story can be ignored because of a poor pitch so we've got an agent to explain exactly what he is looking for in a great pitch
Pitch your Novel: Mark "Stan" Stanton (The North Literary Agency)
A five minute opportunity for you to pitch your novel directly to an agent with one of the UK's leading literary agencies
The evenings were spent catching up, supporting, motivating and encouraging fellow attendees and a lot of drinks and laughter! I'm already looking forward to 2020!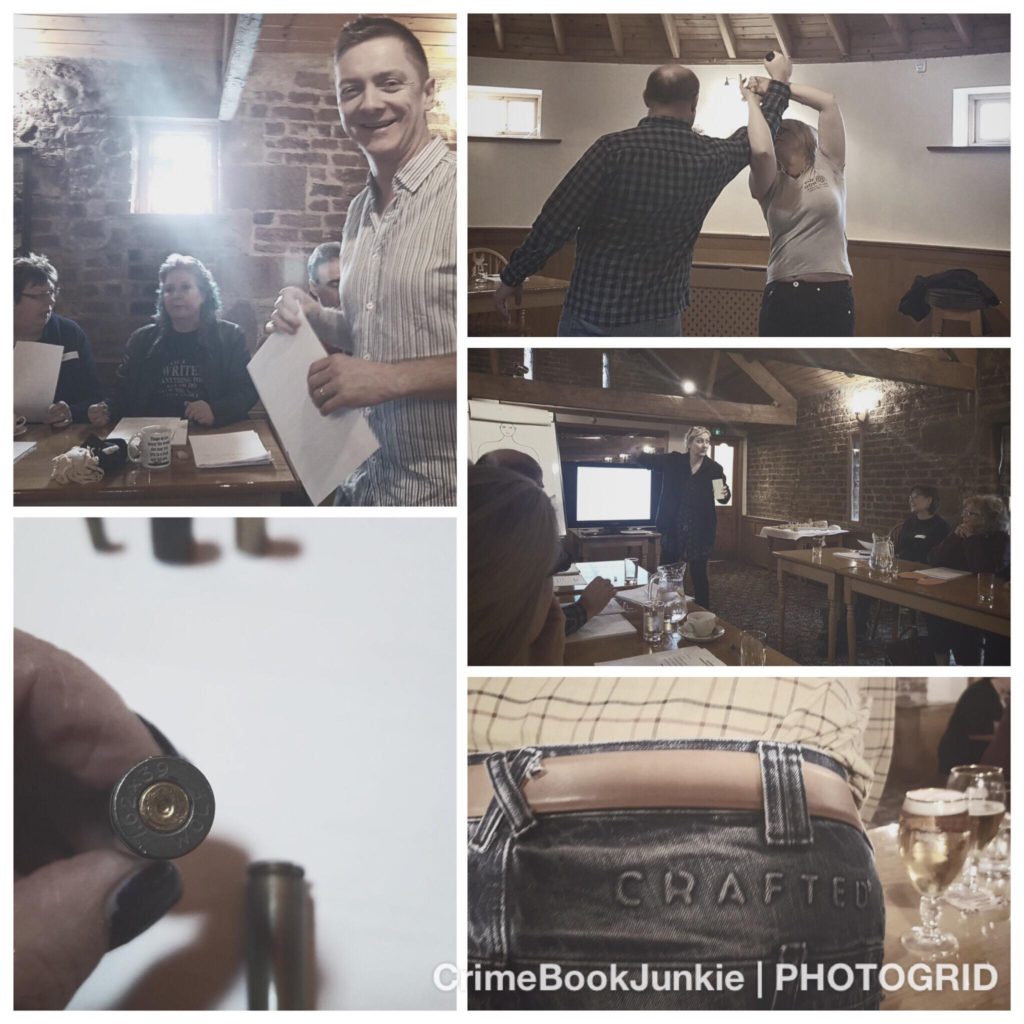 And then…. ?drum roll? I packed up and headed to Glasgow to meet up with my #partnersincrime (Sharon Bairden aka #Twinnie and Alan Jones) for Steve Cavanagh's TWISTED launch where he was in conversation with one of my favourite authors IAN RANKIN!!!!! What a night …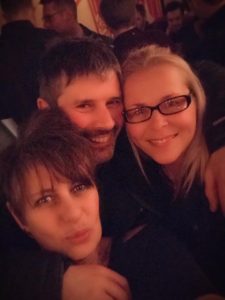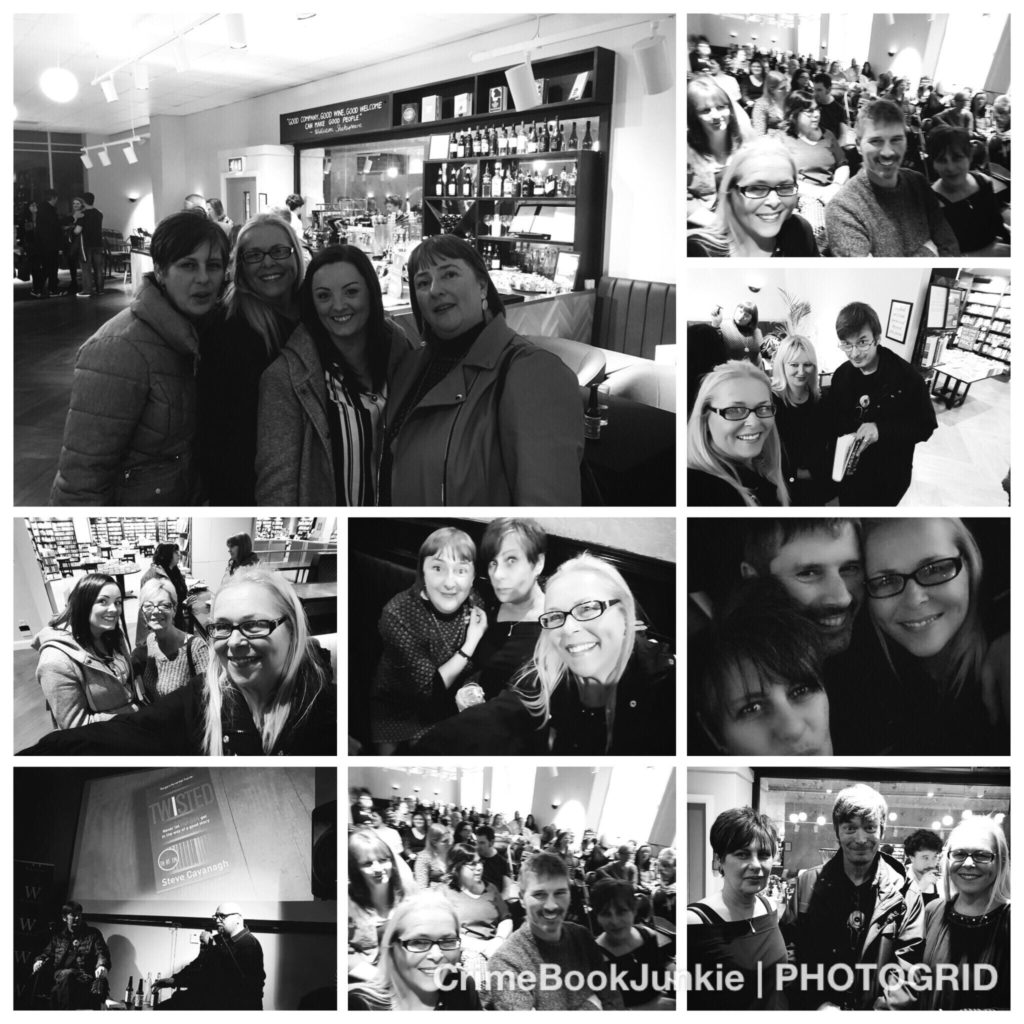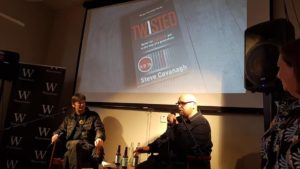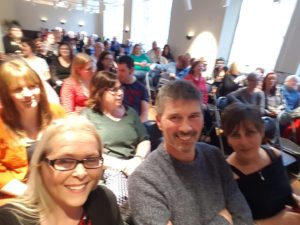 What a night!! Did I already say that? huge #fangirl moment!
The following day, #Twinnie and I met up with Alan and headed to an Author/Blogger meet up with these amazing peeps: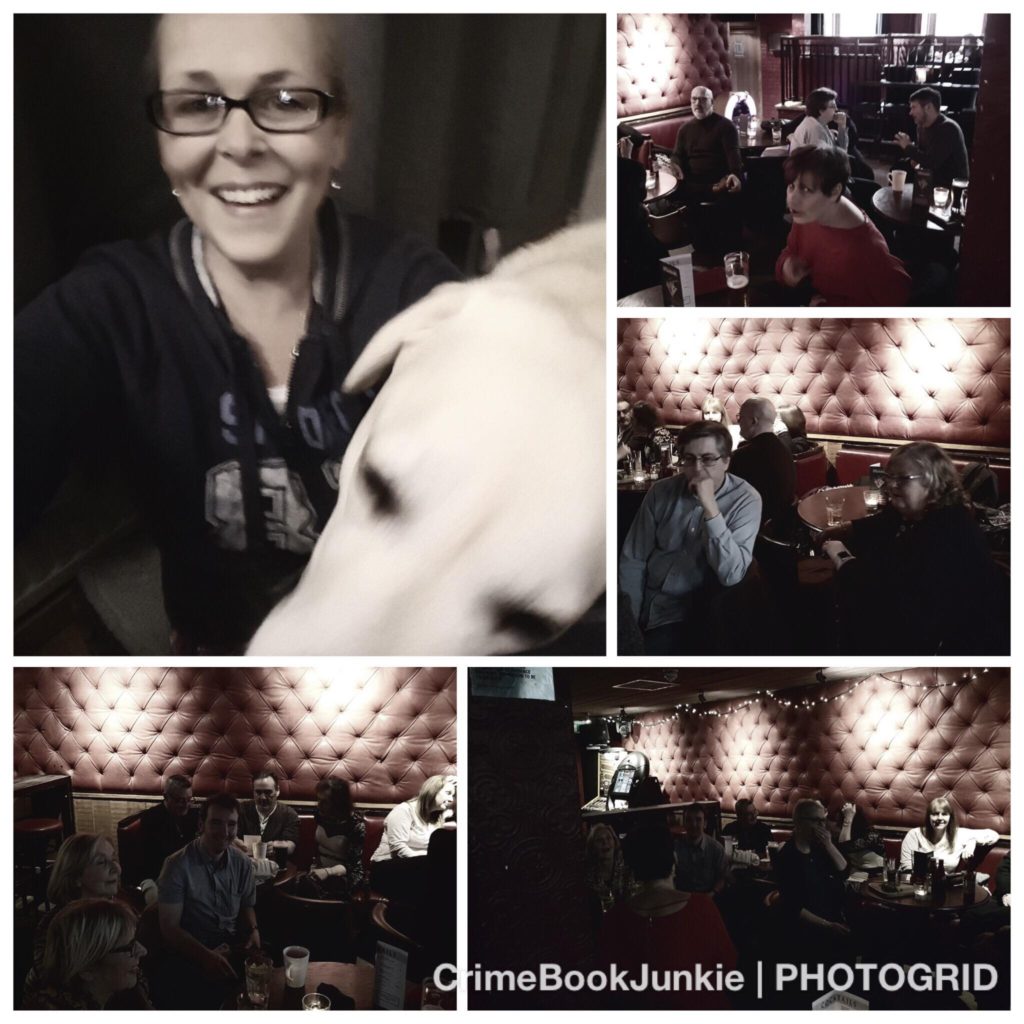 I was happy to get my #CooperFix when I spent the weekend at my #Twinnies home – she is the hostest with the mostest and I had such a great time – I'm still smiling!
So that is what I have been up to lately! I was also thrilled to find out that I've once again been nominated for the Best Book Blog 2019 – Blogger Bash Awards. So thank you to everyone who nominated me – I don't want your votes – I had the pleasure of winning when my blog started out, so check out the other amazing nominees and let's see someone new win this year!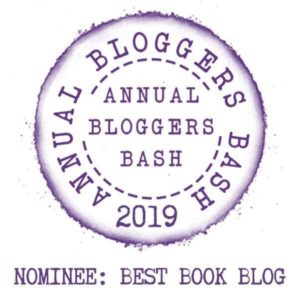 I have a lot of *EXCITING* Book News to share, but I will do that in a separate post.  I will say that I have been overwhelmed with the amazing reviews for Dead Inside – thank you to everyone who has read and reviewed it so far! A little over a month until it is published and I'm looking forward to celebrating on May 31st! Oh- and I can't sign off with sharing this #drreamcometrue tweet!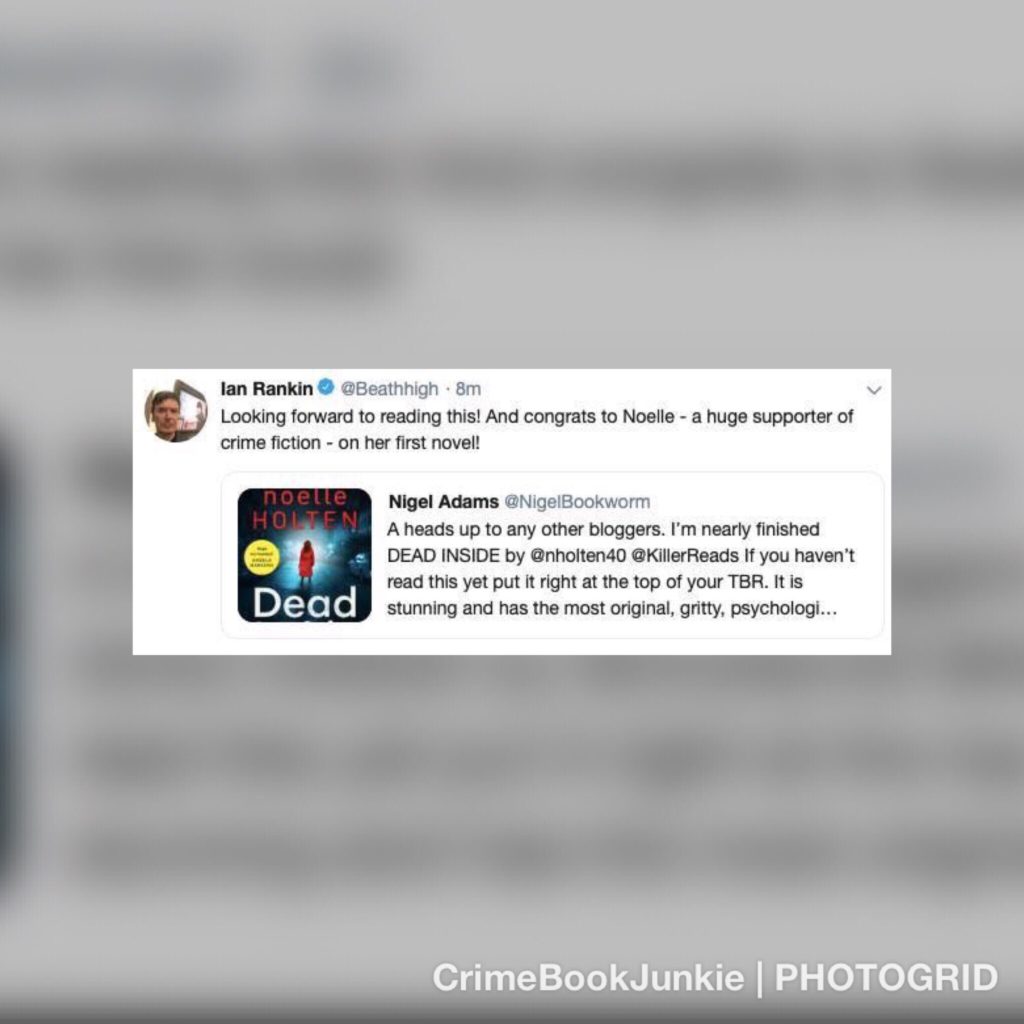 Have a fantastic weekend, #bookjunkies!