Absolutely DELIGHTED to be a part of Keith Nixon's THE NUDGE MAN blog tour today! My thanks to the amazing Sarah Hardy of Book on the Bright Side Publicity and the author for an ARC. Let's find out a bit about the author and this book before I share my thoughts…
About the Author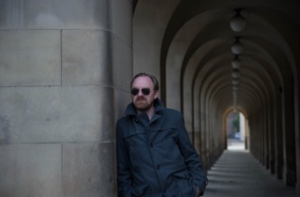 Keith Nixon is a British born writer of crime and historical fiction novels. Originally, he trained as a chemist, but Keith is now in a senior sales role for a high-tech business. Keith currently lives with his family in the North West of England.
Readers can connect with Keith on various social media platforms:
About the Book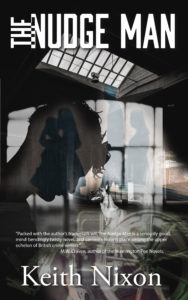 A washed up reporter, an escaped convict, a sociopathic gangster. All are hunting The Nudge Man…
"There's only one of me. I'm not a hitman. I'm unique, one of a kind. I'm The Nudge Man."
 Wheelchair bound, born again, ex-gangster, Eric Hennessey offers down on his luck reporter, Harrison Vaughan, a job. Find The Nudge Man, a mysterious vigilante who's stolen most of Hennessey's money, ill-gotten gains which now Hennessey wants to use to do God's work. Trouble is, Harry has no desire to work for a sociopathic murderer, even if he is an apparently changed man.
Harry is estranged from his family, he hasn't seen or heard from them in over five years, since a fabricated scandal destroyed his career. Harry believes his wife walked out on him and took the children. However, Hennessey tells Vaughan it was The Nudge Man who set him up for the fall. Find The Nudge Man and Harry has the chance for redemption and maybe even his family back.
However, Hennessey has another objective in mind. Unknown to Harry his family were taken into witness protection and had to cut ties with everyone after Harry's son saw a murder – carried out by Eric Hennessey. But the witness protection programme was compromised and the Vaughans had to go off the grid, they couldn't contact anybody. Hennessey has been looking for them ever since and now may have a way in – Harry himself.
Harry's search begins in prison, visiting violent criminal Pomfrey Lavender – apparently Lavender has information which will help. But Lavender is suffering various medical problems, including a psychological condition whereby he believes he's already dead. Harry's mention of The Nudge Man sends Lavender into a rage and he threatens to kill Harry should he pursue his objective. Harry is relieved Lavender is behind bars. Trouble is, two days later Lavender breaks out.
And others are on the trail of The Nudge Man, including the British government and an American secret service agent. Then there's the lawyer who offers Harry £1m. All Harry has to do is stay away from The Nudge Man…
With more questions than answers and hapless guard dog, Bonzo at his side who's bark is definitely worse than his bite, Harry begins his search.
Can Harry find The Nudge Man and save his family? Or will Hennessey exact his revenge?
"Packed with the author's trademark wit, The Nudge Man is a seriously good, mind-bendingly twisty novel, and cements Nixon's place among the upper echelon of British crime writers."
M.W. Craven, author of the Washington Poe Novels.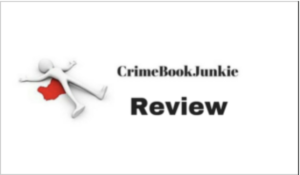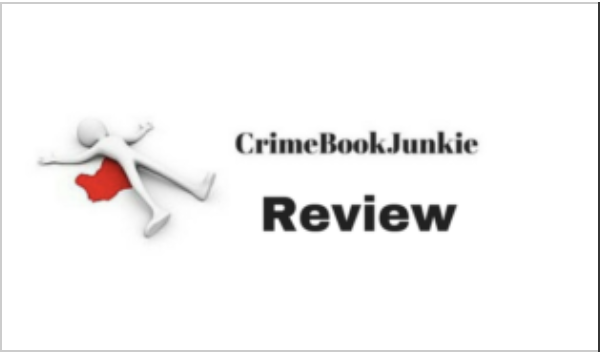 The book starts out in London, although we're also taken to a few other atmospheric places in the UK and the reader is immediately pulled into the novel though loss, payback, regret, change, protection, relationships, consequences, manipulation and a search for the truth.
Well, well, well dear reader – Mr Nixon has once again captured my interest with this thrilling read! There was a slow build of suspense until BOOM! – we have no choice but to carry on until the very end! We get a mix of the past and present, various POV's and an edginess laced with a dash of dark humour throughout that really has you hooked! Also present was a great sense of place. The Nudge Man is action packed and when the momentum picks up – *HOLY SHITBALLS* – it just doesn't stop!
I have to say, I am always interested in what characters this author will hand us – and he nailed it again in this novel. Harrison Vaughan – or Harry – is a superbly written character. He has a past but it's no cliché and he becomes involved in this cat & mouse game to search for The Nudge Man in the hopes of clearing his name. He is determined but also suffers a bit from poor 'ol Murphy's Law – because whatever can go wrong, DOES go wrong.
Another character I simply adored is Pomfrey Lavender – what-a-name! You wouldn't think he was a dangerous offender, would you. He is not what he seems and that's all I will say about that.
Who IS The Nudge Man? A character that can subtly alter behaviour and inspire trends, a vigilante of sorts – but they need stopping and people will pay some SERIOUS cash to get the job done …
So would I recommend this read? Oh that is a definite Hell-to-the-yeah! Gritty, intriguing and full of amazingly dark and twisted humour – I throughly enjoyed this novel and think everyone should read it!
Want to know more? Follow the tour here: