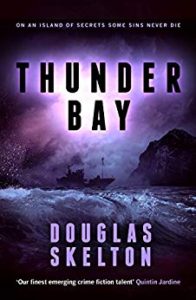 When reporter Rebecca Connolly is told of Roddie Drummond's return to the island of Stoirm she senses a story. Fifteen years before he was charged with the murder of his lover, Mhairi. When he was found Not Proven, Roddie left the island and no one, apart from his sister, knew where he was or what he was doing. Now he has returned for his mother's funeral – and it will spark an explosion of hatred, bitterness and violence.
Defying her editor's wishes, Rebecca joins forces with local photographer Chaz Wymark to dig into the secrets surrounding Mhairi's death, and her mysterious last words of Thunder Bay, the secluded spot on the west coast of the island where, according to local lore, the souls of the dead set off into the after life. When another murder takes place, and the severe weather that gives the island its name hits, she is ideally placed to uncover the truth about what happened that night fifteen years before.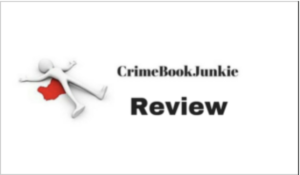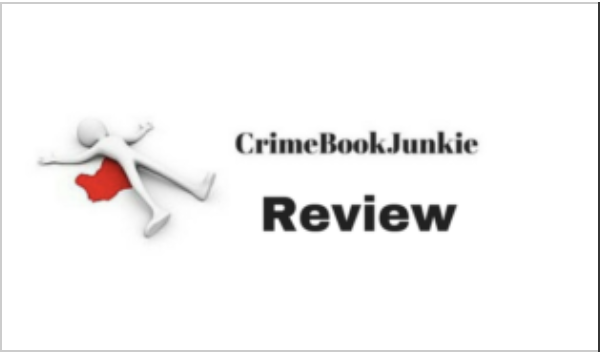 Huge thanks to the author, Mary from Live and Deadly blog for organising and Polygon Books for an early review copy of this book!
Set in Scotland/ the fictional island of Stoirm and Thunder Bay the reader is pulled into a mystery filled with secrets from the past, exploitation, loss, grief, anger, payback, corruption and a search for the truth – though there is so much more!
Where do I even begin! There was a fantastically atmospheric and haunting opening to this novel – it certainly captured my interest from the get-go! This author has a beautiful way of writing – he pulls you in, strings you along and then your left at the end shaking your head in amazement and wanting more! Perfectly paced, the reader is caught up in the mystery that surrounds the island of Stoirm when the past comes back to haunt them.  I enjoyed how we learn about Mhairi's death through characters reflection on the past. There was an awesome sense of place and as a totally visual reader (I LOVE to picture the story as I read along) I fully appreciated the description laid out. There were a few threads that were wonderfully brought together when all was revealed. Superbly done, Mr Skelton! The suspense built wonderfully, I could not put this novel down once I started.
Character-wise, the author NAILED it! There were so many characters I simply adored and even the not-so-nice ones, I found myself trying to understand the motives behind their behaviour. A few really stood out for me though and I'll just briefly mention them. Rebecca Connolly – ADORED her! She is a reporter who is linked to Stoirm through her father, who was born there. Tenacious, clever and focused, she knows there is a story and refuses to follow instructions from her boss until she finds the answers – some of which she may wish she left well enough alone! I hope this is not the last we see of this character as I was immediately drawn to her.
Roddie Drummond – oh dear…his return to the island sets off a few of its residents by stirring up memories that would have been better off buried. What I loved about his character was this sense of 'all is not what it seems' – it was eery and I had no clue as to whether he was or wasn't involved in the death of his wife, Mhairi. I was torn – and I loved that!
The last character I want to mention is Mhairi. We learn at the start that she is dead so that is not a spoiler (it's in the blurb!) but what I really enjoyed was how she was brought back to life within this novel through flashbacks and memories. Many people have their own thoughts about Mhairi as a person and all of a sudden, you could see that she upset a few people for various reasons – jealousy and unrequited love for instance.  Her daughter, Sarah was only a baby when she was killed and never got to know her mother. Mhairi's story really influenced the threads – she was confused, scared but also quite a strong woman with values despite what others thought. FANTASTIC!
So reader, would I recommend this novel? You bet your sweet arse I would! Intense, thrilling and dark – the suspense gripped me! Douglas Skelton is a brilliant writer who draws the reader in to his stories – I always look forward to what he'll be writing next! Make sure to add this beauty to your TBR, you won't regret it!