Absolutely over-the-moon to have the amazing husband & wife crime writing duo – RC Bridgestock on my blog today sharing an insightful and interesting guest post to follow on after their epic POETIC JUSTICE blog tour.
The topic: We can bang our own drum but what authors really need is an orchestra… which looks at marketing, book stores but also how important book bloggers are to sharing the #booklove – they say bloggers are: selfless people…an author's gift from the heavens…
It is nice to feel appreciated in a virtual world where bloggers are questioned about being "real readers" – WTAF? Where the time we spend spreading the #booklove is mocked because some of us only chose to review our favourite reads on OUR blogs (why would I waste my time by writing about something I didn't enjoy?) and so many other ignorant comments.
You have to have a thick skin these days to be a book blogger – and I for one will not let jealous, ignorant and quite frankly sad people ruin the pleasure for me. So, I absolutely LOVE this post from Carol and Bob who have supported bloggers from the get go and will always have my support!
Read more in the post below – I'll share a bit about the authors and this book first!
About the Authors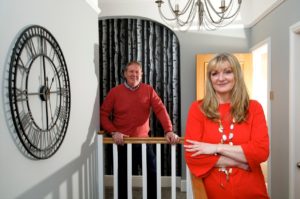 R.C. Bridgestock is the name that husband and wife co-authors Robert (Bob) and Carol Bridgestock write under. Between them they have nearly 50 years of police experience, offering an authentic edge to their stories. The writing duo created the character DI Jack Dylan, a down-to-earth detective, written with warmth and humour. The ninth book in the series will be published by The Dome Press in 2019, along with their backlist. A further crime series is presently being scripted by the pair, which has a strong Yorkshire female character – Charley Mann – at the helm.
The couple are the storyline consultants / police procedural on BAFTA-winning BBC1 police drama Happy Valley and series 3 of ITV's Scott and Bailey, and are presently working with Scott Free Production scriptwriters on two commissioned TV drama series. Carol started and chaired the Wight Fair Writers' Circle in 2008, along with Bob, where she created an annual charitable community writing competition to inspire others of all ages. This event has raised over £10,000 for Island charities. The couple pride themselves on being up-to-date on past and present day UK police procedures, and as a result, Bob is regularly sought by UK television, radio and national and local newspapers for comment on developing major crime incidents etc. They have also taken part in BBC Radio 4 (Steve) PUNT P.I. Together they can regularly be seen as speakers at a variety of events in the literary world and work with colleges in schools in providing writing seminars and workshops, and they also work with International TV / Film make-up artist Pamela Clare, to help inspire her students at the White Rose Colleges. Eight annual R.C. Bridgestock trophies are annually awarded to students. Carol and Bob are also patrons and ambassadors for several charities.
About the Book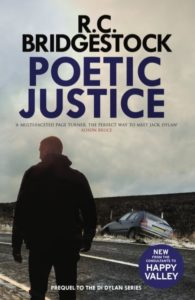 When Detective Jack Dylan heads home to his wife after a residential course, he has no idea that an extraordinary succession of events is about to turn his life upside down. A vicious, unprovoked personal attack is just the start. The discovery of his wife's death in a road accident also reveals her affair, and his step-daughter is being expelled from university for drug use. Professionally, two teenagers have gone missing and one is soon found dead. An ordinary man might break under the strain, but Dylan is no ordinary man. He knows that his survival depends on him carrying-on regardless, burying himself in his work, relieved by the distraction of newcomer to the admin department, Jennifer Jones. His determination to pursue the criminal elements behind the events – both personal and professional – is to be his salvation, and his relationship with Jen, his 'Guardian Angel', will turn out to be the mainstay of his future, both within the Force and at home. Life may have changed, but nothing will stand in the way of Dylan's determination to seek justice.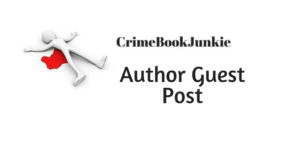 WE CAN BANG OUR DRUM, BUT WHAT WE REALLY NEED IS AN ORCHESTRA
With hundreds of books being published everyday it's very easy to get lost in the noise… Even the most talented writers go unnoticed if they can't get exposure. Visiting book blogs is a wonderful way to network with people who can really get your work out there and into the right hands.
P.T. Barnum once said, "Without promotion, something terrible will happen… nothing!"
In our experience the importance of marketing is becoming more and more compelling for writers – both commercially published, and for those who self-publish.
Don't get me wrong: I can understand writers wanting to just write. It takes time and energy to market your book, but blogging is, in my opinion, one of the most powerful new ways to get your work into the hands of readers today.
Having said that, marketing yourself to book bloggers isn't for everyone. Some of our author friends are gregarious characters; others are definitely not, and is it any wonder? As authors we spend a lot of time alone with paper, a pen and a computer for companions – then the 'caterpillar' is expected to turn into a 'butterfly' at the drop of a hat to promote their book, and themselves. It's scary stuff.
'The PR? That's someone else job isn't it? I wrote the book...'
Sorry, not these days it isn't, if it ever was…
In my opinion if agents and/or publishers are willing to invest their time and money in us authors, and readers are spending hard earned cash on our books, isn't it only right that we too treat our writing as a business and be accessible and accommodating to everyone who is interested and enthusiastic about our work?
We can bang our own drum but what authors really need is an orchestra.
Today authors have the use of social media. We can reach thousands of people on our own, can't we? Like who? The friends on your feeds?  Of course you can, but tell me: do you see everything everyone is posting? We've got over 16.6K on Twitter alone. So, what makes you think that everyone is watching for your posts/tweets?
'Who isn't on social media now?' Quite a lot of people actually… 'No one uses Facebook anymore Nanna,' my granddaughter told me. 'Don't they?'
If we're honest do we really know how social media helps us, or are we really just 'stabbing in the dark' and posting random posts to a big black hole?
Nearly every author I speak to these days spends one or two hours a day on marketing, without sacrificing the four or five hours spent writing – marketing too is now a way of life for us. It has most definitely become a part of the difficult and complicated job of being successful.
In truth we have no idea of knowing whether social media has the desired effect – if any.
So, consider that lots of people are on social media. As authors, we still have a dilemma. If we post too much about the same thing, there's a chance people will start ignoring the posts. If we don't post enough however, does that reduce the amount of people reading them?
Therefore, rather than bore people to death with our interaction(s), let's look for a group of like-minded people, we think – post too much though and you're muted, or – worse – you're blocked…
Now, I've begun to feel like hitting my head against the wall! Where do we go next?
I've begun to realise that what we really need is someone else to be our champion – lots of champions to join our orchestra. The questions is: who (apart from our literary agent and publisher), and how do we do that?
Which leads me back to the author's unsung hero – the aforementioned book blogger…  Reaching out to specific book bloggers is a large and important part of a book's publicity and increasing by leaps and bounds – I think book bloggers are the absolute best way to get your book to exactly the right people who are interested in your topic, whatever it is, and I promise you they don't bite.
These highly intelligent, selfless people are an author's gift from the heavens! The level of scrutiny is eye-watering. Book bloggers read hundreds of books a year, and they really truly read them. Bloggers write in-depth and sensitive reviews, chatting and supporting each other in bookish corners of the internet and stand on metaphorical chairs to shout about books they love so much that they want everyone to have a chance to love them too. Bloggers already have an audience that they have nurtured, who are interested in your book!
I imagine some of us, in the past, might have thought that a blogger's life consisted of lazing about 'just' reading, but you couldn't be more wrong. Book bloggers don't have any more hours in the day than me or you – blogging is a lifestyle. A blogger has to be focused and analyse and interpret the books they read. They get under the skin of the narrative they are reviewing and really probe about – they also have to be careful about shelf space which is why some prefer eBooks, or audio to paperbacks…  That's rather cruel don't you think? Tell me which book lover wouldn't love a hard copy I ask myself?
They love books, they are hungry for content – posting one review after another, though, might get bit boring after a while don't you think? Not just for them but also for their book hungry news followers… This is where their creativity comes to the fore. They want to include authors, but in my experience some authors aren't open to accommodating bloggers. If you truly want their help interact with them.
Things are happening so quickly now in what was once the stuffy old world of writing and getting published. Hats off to those authors who jumped on the wave and continue to roll with it.
Once upon a time I thought that every book published was on a shelf in a bookshop – how naive! In reality it is only the select few….
Gone are the days that a reader could peruse several book shops in one morning/afternoon – there was even a bookshop in our village! If we want a book by a preferred author, odds are unless they are a best seller, we will have to order from the bookshop, and wait until the order arrives – for us, this can take up to at least a week: definitely not what we, the reader, really want. We want to go into a shop buy a book and go home to read it – in that comfy chair! But, sadly that's just how it is. No wonder that we turn to the internet for buying our preferred reading material that we can choose, and have delivered the very next day.
Some good book shops have evolved like the proverbial phoenix however…
Take Goldsboro Books: what a fine example of an iconic book buyer's haven. They not only sell books in the shop but offer an on-line service. They have an edge over a lot of other booksellers, in that they specialize in signed first editions. Tell me what avid reader doesn't want a signed copy of a book? Goldsboro has a Book of the Month Club – the books are chosen by the experts, and are signed copies; now that's ingenious! A no-brainer for an avid reader…
Once upon a time we had a local library that would stock a lot of books – local authors' books too.
An author would be welcomed into the library to meet their readership to give talks – wine, nibbles provided. But the libraries too have had to take drastic measures, what with their budgets not being limitless and their staff depleted. Some councils have had to resort to mobile units such is their budget.
So, as authors in this ever-changing bookish world how do we let the readers know about us if we don't get help from others?
At one time the local newspaper would perhaps release the news of a book release simply through a press release. The local TV channel might have invited us in to speak to their presenters about our exciting news of a publication. Both are fabulous promotion tools – the best with a phenomenal reach!
Now, sadly, it's the 'big guns' and celebrities are the ones who feature. That's not the fault of the journalists who are mostly freelance and seeking stories that will not be passed over by the editors; the local newspaper's news desk may cover several papers and the staff depleted, only open to less personal, yet urgent, news that can be used. I heard a journalist the other day admitting she finds most of her 'news' from the internet… So, what are you waiting for?
Book bloggers as I said previously have the perfect solution for themselves and for us, the author, and our publishers. They on their own admission, are crazy about books; they LOVE them and what better for us avid bookworms to see the reviews of a title they have read, and for them to give honest feedback before we buy? They are independent – their only reward is a gift of the book (generally) before publication…
Not only do bloggers write reviews but they also write questions for guest authors on their respective blogs. Their forward thinking and creativity is great for the author whose book they are reviewing, who is therefore able to 'speak' to their readership, and hopefully win over more readers.
The bloggers have to be inventive if they want their audience to keep coming back to the blog. An author may therefore be asked to write a guest blog on a chosen subject. Yes, this takes time for the author BUT in truth, authors could only dream of this type of exposure – an already established, interested audience!
There are many spinoffs to blogging as I have recently learnt. All this not only attracts other readers to their blog but also authors to their site, BUT this also ultimately sells books.
I imagine there is a lot of writing and re-writing involved in book blogging, don't you?
So, if you're like us, and your passion for reading and writing doesn't end with the novels on your shelf or books in the shops and supermarkets; and you're interested in the latest publishing news, and interviews with authors and authors' guest blogs – look no further than an on-line book-blogger who will also give you a link where to buy!
WE LOVE BLOGGERS!
THEY ARE AWESOME:
THEY MAKE BLOGGING LOOK EASY.
Bloggers from our recent Poetic Justice Book Tour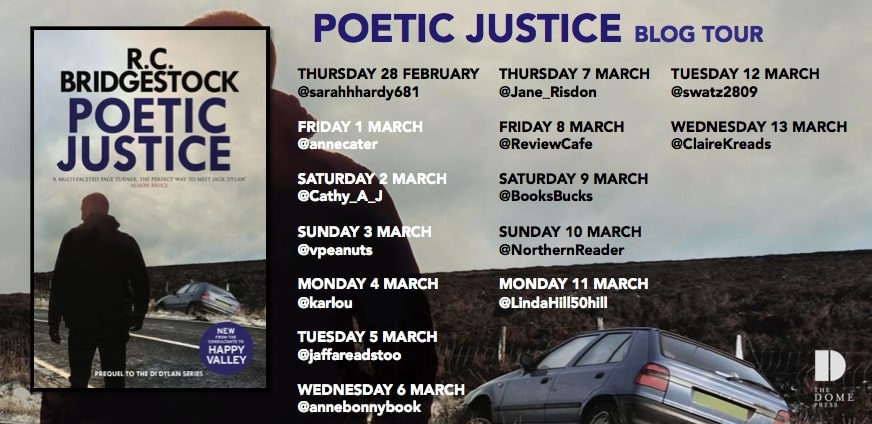 I absolutely LOVED this post and admire this amazing crime writing doing for everything they do to support not only bloggers, but also bookstores, charities, fellow authors – they have to be the loveliest people you will come across and I will always happily give a #shoutout to RC Bridgestock and their novels! So share the #booklove peeps and grab your copy of Poetic Justice today!