Eeeeeeek! I'm ever-so-excited to FINALLY be sharing my review for the AMAZING Alex Kane and NO LOOKING BACK. Hugest of thanks to the fantabulous Sarah Hardy from Book on the Bright Side Publicity for the invite and Hera Books / Netgalley for an ARC. Let's get this party started!
About the Author

Alex Kane is a psychological thriller writer who lives in Glasgow. She is a huge fan of the genre, with her favourite authors in the genre being Lisa Hall, BA Paris and Sarah Stovell. If she is not writing, she can be found drinking tea or gin, taking cat selfies and obsessing over Tom Hardy.
Follow Alex Kane here:   
Instagram @alexkanewriter
About The Book: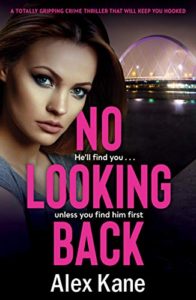 He'll find you… unless you find him first.
Kat Denton is a woman running away from her past. For the past sixteen years, her life has been a living hell as Jimmy, the man she fell in love with as a teenager, becomes ever more cruel and abusive. Following the fire that killed her parents, leaving her an orphan when she was just a teenager, Kat is utterly alone and can't see a way out.
Until the day she finds out that she's pregnant. Vowing to protect her child from Jimmy's violence, Kat decides to fight for survival – for her and her unborn baby.
Fleeing the traveller camp that has been her lifelong home isn't easy. But along with her sister in law, Kat escapes with just the clothes on her back and the one photograph she has of her parents.
Kat, along with her baby girl Lucia, starts to build a better life. But when she looks into what really happened in her parents' death Kat uncovers dark secrets – including a revelation that will lead Kat back to the place she had been so desperate to run away from. Is she strong enough to uncover the truth and save everything that she loves most, or will Jimmy Denton have his revenge?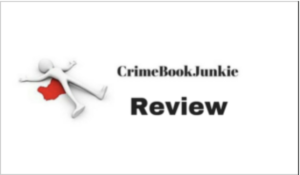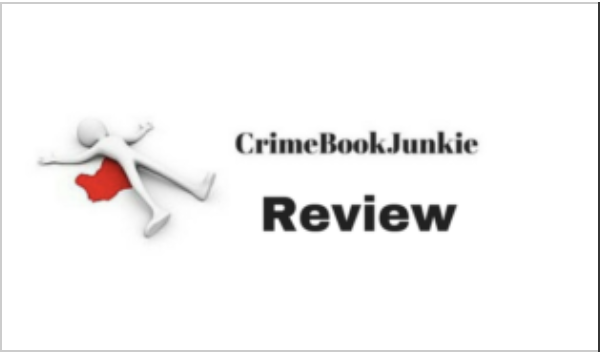 Whoop! Whoop! I am so happy to be taking part in shouting out about this amazing book. I had the pleasure of beta reading the original novel, Chasing the Traveller and to read it now that it has been picked up by Hera Books – OMFG – soooo good!
The story begins on a traveller's site in Scotland and jumps between this and Glasgow/surrounding areas throughout. The reader is faced with some hard-hitting and emotional themes such as betrayal; loss; survival; protecting those you love; hope; discovery; trust; domestic abuse; relationships; recovery; power & control; manipulation and new beginnings.
Wow! Talk about grabbing your reader by the throat with a prologue that has you holding your breath whilst fighting back the anger and tears! The writing is edgy, focused and full of suspense and the build up is gradually placed before us to the point where we are almost invited to join Kat on her journey of discovery and survival. Told in third person POV you get a rounded look at all the action and various perspectives of the characters as well as insight into the travelling community. I also loved the letters we come across when Kat finds someone from her past -it delivers pieces of Kat's backstory/ family history until all is revealed!
This story is littered with some interesting characters, but I will only touch upon a few so as not to spoil anything for other readers. The main character, Kat has suffered years of horrendous domestic abuse on all levels imaginable. Something finally snaps (no spoilers) and she realises she cannot stay in her marriage any longer. She is vulnerable, constantly looking over her shoulder but has a feisty and fierce determination to survive.
Jimmy Denton – Kat's husband …what a bloody arsehole! There is absolutely nothing likeable about this guy! NOTHING! He is the epitome of a domestic abuser: full of charm initially, a master manipulator but evil to the core underneath it all. He objectifies Kat, believing he owns her and puts her through physical, emotional and every other level of abuse imaginable. Would I like to have seen him get his comeuppance? Absofrigginlutely! Would I like to have delivered a few blows myself? Damn right, I would! Does this happen – not me beating the crap out of him, of course – I totally believe in karma ? You'll have to read the book to find out!
Ellie was another interesting character. Kat finds an ally in Ellie (Jimmy's sister) but I initially was wary of her. What we learn is that despite her mean, hard exterior, Ellie is also a vulnerable and misread/misunderstood young lady full of her own demons and fears. I loved everything about her, once the layers were peeled back and we saw her for who she really was! Superbly written and really shows the depth and breadth of how domestic abuse can be generational and impacts those outside of the immediate abuse.
Seb was another character I enjoyed. A counsellor who helps Kat piece her past together and draw strength from within. He allows Kat to do all the work as he understands and empathises with her.
There are so many more characters I could go on about, (like a fellow she meets in Glasgow – lips sealed) but you really do need to discover them for yourself as each delivers a different feel to the story as it unfolds.
Would I recommend this book? OMFG! Absolutely I would! There are twists, suspense and a very emotive but riveting storyline to keep you hooked and turning the pages! Once you start your journey with Kat, you will not want to stop! A massive *well done* Alex Kane – I am certainly keeping my eye out for what you have in store for us readers next!
See what everyone else thought by following the tour here: