Oh my giddy aunt! Super excited to have been asked by the fabulous Anne Cater to take part in this amazing cover reveal for Jenny Blackhurst's SOMEONE IS LYING. You probably noticed that a group of us shared a little bit throughout the day – brilliant! But now, I have the whole cover and a bit more information to share with you. So bloody exciting!!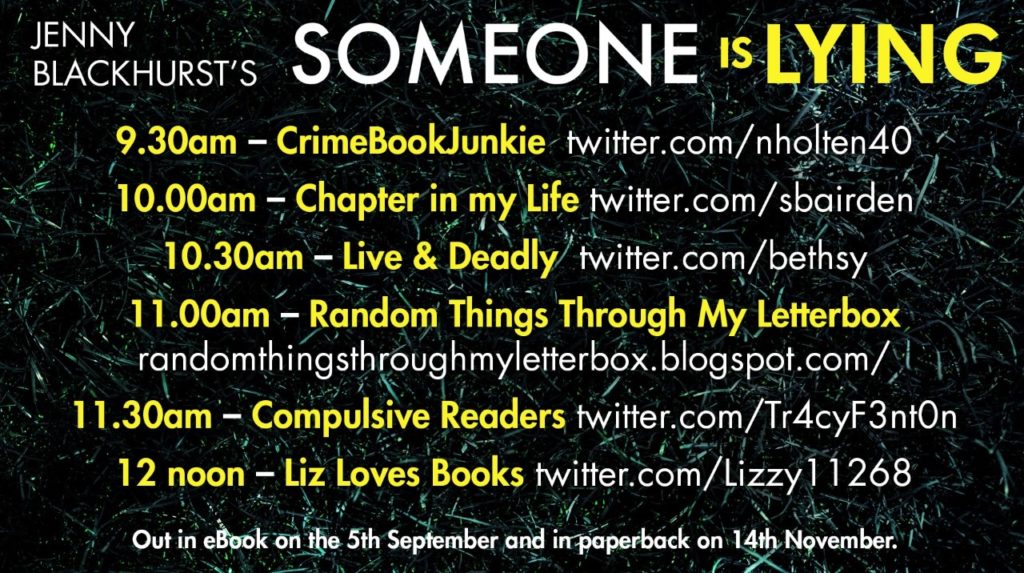 About the Author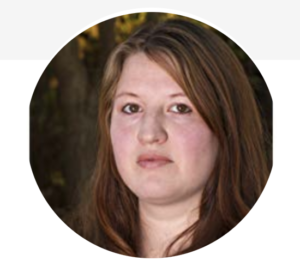 Jenny lives in Shropshire where she grew up dreaming that one day she would get paid for making up stories. She is an avid reader and can mostly be found with her head in a book or hunting Pokemon with her son, otherwise you can get her on Twitter @JennyBlackhurst or Facebook. Her favourite film is Fried Green Tomatoes at the Whistle Stop Cafe, but if her children ask it's definitely Moana.
About the Book 
The chilling new psychological thriller from Jenny Blackhurst, the #1 eBook-bestselling author of HOW I LOST YOU. Full of unexpected twists, this is perfect for fans of FRIEND REQUEST, CLOSE TO HOME, and THE GUILTY WIFE.
It's been a year since Erica Spencer died in a tragic accident at a party, and the community where she lived has moved on with their lives.
Everybody has secrets.
But someone thinks it wasn't an accident. Someone thinks it was murder.
Some are worth killing for.
And when an anonymous podcast names six local suspects, shockwaves ripple through the neighbourhood. Before the podcast is over, the police will be opening more than one murder enquiry. Because someone is lying…
But who?
And now the moment you've all been waiting for… I give you… SOMEONE IS LYING – out Sept 5th 2019 but you can pre order your copy today!