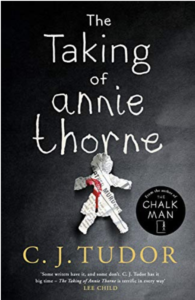 One night, Annie went missing.
Disappeared from her own bed. There were searches, appeals. Everyone thought the worst.
And then, after 48 hours, she came back.
But she couldn't, or wouldn't, say what had happened to her.
Something happened to my sister. I can't explain what.
I just know that when she came back, she wasn't the same.
She wasn't my Annie.
I didn't want to admit, even to myself, that sometimes I was scared to death of my own little sister.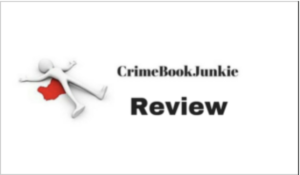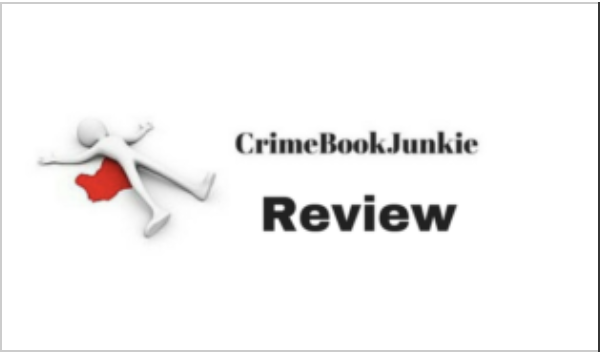 Oh my giddy aunt! First off, I have to thank CJ Tudor for a signed proof of this book after some expert #authorstalking (ahem) on my part at Bloody Scotland 2018! I had 'followed" her for a day before I plucked up the courage to approach her! Ok, best get on with my review then!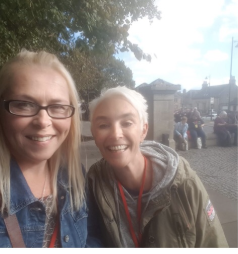 The novel is set in Arnhill and readers are introduced to the past, family/relationships, fear, guilt, shame, power, manipulation, desperation, bullies, payback, hope, closure and a search for the truth.
Well jaysus-murphy!  The opening of this novel sure got my attention – the description alone had me picturing the gruesome account in my head – *shudders*. The intense build up through this novel was killing me – in the best way possible and I am not ashamed to say I got nothing done that day – I just wanted to read the book until I finished it. UNPUTDOWNABLE! We're told the story form Joe's POV and there was just something about the book that just stays with you – weeks later. A fabulous horror/crime fiction cross over mix and similar to The Chalk Man – it had a very Stephen King feel to it, like Pet Semetary (my favourite King novel). The fear grabbed me and I just LOVED it!
Character-wise, we meet many who will stay embedded in your thoughts. Joe for instance, returns to the place he grew up – haunting memories from his past remind him of the life-changing moments that ultimately led to him leaving. Was the past repeating itself? Did Joe find closure? And what the hell happened to Annie Thorne?! Adored his character – his experiences frustrated me at times, but also drew me to him. So well written!
Hurst and Fletch were two people from Joe's past who it seems he would rather forget. They grew up to be assholes, though they pretty much were twats in their childhood too! Sadly they seemed to pass the idiot gene onto their children…
Marie was a great character, clinging to hope – it was almost like karma came back and bit her on the ass and I didn't know whether to clap or feel sorry for her.
Gloria was another fabulous character – Cold, calculating and would certainly scare the bejesus out of me if I came across her. I simply loved her, even if I wasn't supposed to!
So would I recommend this book? Sweet mother of god, I most certainly would!! This haunting, addictive and oh-so-atmospheric novel blew my mind! CJ Tudor is definitely in my Top Author categories and I can't wait to see what she has in store for us next! Grab a copy today, peeps! You won't be disappointed!