Great-balls-of-friggin ? FIRE ?! I am absolutely honoured and delighted to be hosting the blog tour stop today for M.W. Craven's THE PUPPET SHOW. Woohoo!! A mahoosive thanks to Beth Wright for the invite and Constable/Little Brown UK for an ARC copy – though, I have bought so many versions of this awesome book now, I just can't keep track! Let's find out a little about the author and this book before I share my thoughts!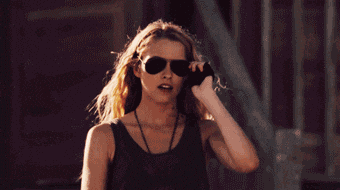 About the Author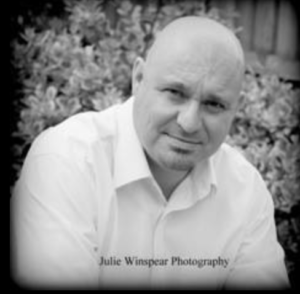 M. W. Craven was born in Carlisle but grew up in Newcastle, running away to join the army at the tender age of sixteen. He spent the next ten years travelling the world having fun, leaving in 1995 to complete a degree in social work with specialisms in criminology and substance misuse. Thirty-one years after leaving Cumbria, he returned to take up a probation officer position in Whitehaven, eventually working his way up to chief officer grade. Sixteen years later he took the plunge, accepted redundancy and became a full-time author. He now has entirely different motivations for trying to get inside the minds of criminals . . .
The Puppet Show, the first in a two-book deal he signed with the Little, Brown imprint, Constable in 2017, was released to critical acclaim in hardback in 2018. It has been sold in numerous foreign territories and the production company Studio Lambert, creators of the award-winning Three Girls, have optioned it for TV. The sequel, Black Summer, follows in June 2019.
About the Book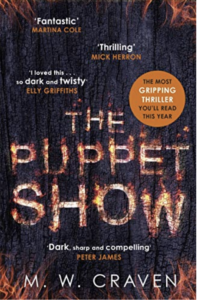 A serial killer is burning people alive in the Lake District's prehistoric stone circles. He leaves no clues and the police are helpless. When his name is found carved into the charred remains of the third victim, disgraced detective Washington Poe is brought back from suspension and into an investigation he wants no part of . . .
Reluctantly partnered with the brilliant, but socially awkward, civilian analyst, Tilly Bradshaw, the mismatched pair uncover a trail that only he is meant to see. The elusive killer has a plan and for some reason Poe is part of it.
As the body count rises, Poe discovers he has far more invested in the case than he could have possibly imagined. And in a shocking finale that will shatter everything he's ever believed about himself, Poe will learn that there are things far worse than being burned alive …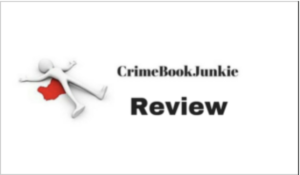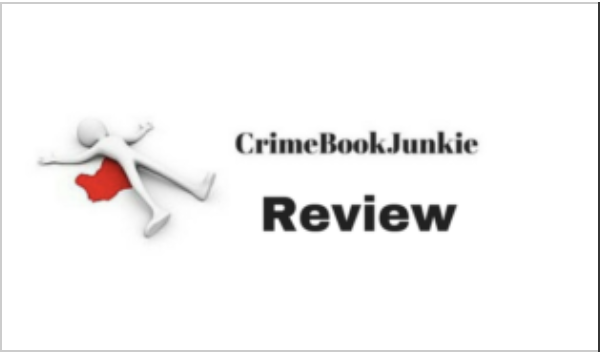 Set in Cumbria, the reader is faced with anger, revenge, fear, differences, corruption, abuse, morals/ethics, corruption, the past and a search for justice.
Hmmm- Where do I start with this absolutely FANTASTIC read! That opening ? – atmospheric, creepy and sinister…OMFG I was HOOKED! For the last two years, all I have wanted to do was shout out about this book – gruesome, addictive and an absolute page-turner of a read, I raced through it for the umpteenth time and even after having read this book a number of times, I still hated when it ended…I wanted MORE! MORE! MORE! I seriously cannot wait to get my hands on Book 2 – Black Summer!  There is a fantastic sense of place in this novel – you can picture all the sites mentioned, and given what happens in a few of those places, you may wish you couldn't! I've been a HUGE fan of M.W. Craven from the very start and he just gets better and better. I'm so incredibly pleased for the success and recognition he is receiving as he definitely deserves it all.
So, let's talk characters. Normally I would start off with the main character here, but not today. Today I want to talk TILLY. I absolutely ADORE her. She is a civilian analyst in the Serious Crime Analysis Section and what she may lack in social skills, she makes up in everything else. Likeable beyond belief – in fact, I think she may have stolen Poe's spotlight for me. Bullied by her colleagues for just being her exceptional self, Poe steps in and an ally & friend is made. Poor Tilly often takes things literally but that is what endears her to the reader – her quirkiness, vulnerability, intelligence and brilliant personality shine. I'm looking forward to what happens in the next book. Though, I never want to get too attached to characters as that's when an author usually kills them off…There will be words Mr Craven if you harm one hair on Tilly's head! #JustSaying
Washington Poe is another exceptional character. He's moved back to Cumbria after being suspended from the National Crime Agency (NCA); to say he's not keen on authority is probably an understatement. He is loyal. determined and basically doesn't really give a sh*t – well, he does – but in his own way and only about certain things. I loved the relationship and dynamic formed between Poe and Tilly – it felt real, believable and absolutely a joy to read. Poe is a great character in himself and even those qualities that may not be in his favour, he is definitely a person you would want fighting your corner. Oh and of course I can't forget Edgar…Poe's dog. LOVE HIM. ?
The Immolation Man – now THAT is a great name for a serial killer, right?! It evokes so many images – eery, sinister, provocative and unique. Another character that kept me invested in this story. I won't say anymore – there are so many great characters, I just URGE you to pick up this book and read it.
Do I recommend this book? You bet you sweet arse I do! A stunning work of crime fiction, this dark, twisted and absolutely phenomenal read will BLOW YOUR MIND and have you desperate for more. Make sure you pick up a copy of The Puppet Show ? today!