Woohoo! ?? Absolutely over-the-moon to be hosting Claire Allan's APPLE OF MY EYE blog tour stop today! Huge thanks to Sabah Khan and Avon Books for the invite and the ARC. Originally I was only going to post an extract, and I will be posting that – so keep reading! However, I had been hearing so much about this book, I just had to bump it and have a read for myself – it was SO worth it!! So first a bit about the author, this book, my review and then the extract to tempt you just like I was tempted! ??
About the Author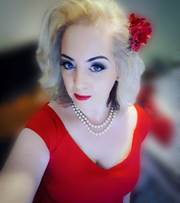 Claire Allan is an International Bestselling Author from Derry in Northern Ireland.
She wrote her first novel in 2006, and Rainy Days and Tuesdays was subsequently published in 2007 and reached number 2 in the Irish Bestsellers chart. She published seven further women's fiction books with Poolbeg Press before switching genres to crime/ domestic noir.
Her debut psychological thriller, Her Name Was Rose, was published by Avon Books, an imprint of Harper Collins, in June 2018. It has hit the bestseller charts in the UK, Australia, Canada and is a USA Today bestseller.
A former journalist with the Derry Journal, Claire made the switch to writing full time in 2016.
She is married, a mum to two kids (one of each kind) and they share their home with two cats and a dog. She considers Michael Buble to be her one true love – although she rarely talks about the time she met him, and he kissed her and she kissed him back.
About the Book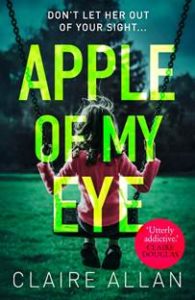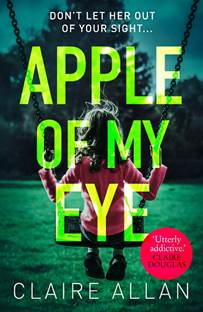 Just how far is a mother willing to go?
When a mysterious note arrives for seven months pregnant nurse Eliana Hughes, she begins to doubt every aspect of her life – from her mixed feelings about motherhood to her marriage to Martin, who has become distant in recent months.
As the person behind the note escalates their campaign to out Eli's husband as a cheat, she finds herself unable to trust even her own instincts, and as pressure builds, she makes a mistake that jeopardises her entire future.
Elsewhere, someone is watching. Someone who desperately wants a baby to call their own and will go to any lengths to become a mother – and stay a mother…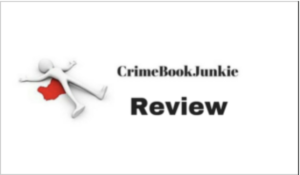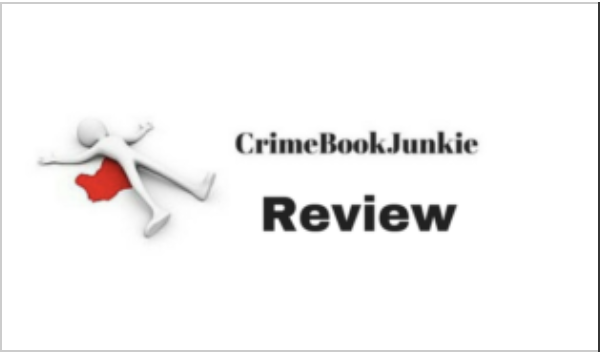 Set in Derry, N. Ireland/parts in Belfast – the reader comes face to face with jealousy, relationships, loss, betrayal, mistrust, pregnancy, fear, regrets, mistakes, guilt, paranoia, manipulations, questions and so-many-lies!
With a sinister opening, this novel has the reader intrigued from the start. I had no idea what was happening from one page to the next and I bloody loved that! ?? As the suspense builds, you are holding your breath while the author drip feeds you snippets to keep you hooked. And jaysus, it is twisted…and oh-so-addictive. In fact, I think when the book ended I said – OMFG- it's bonkers!! But in the best way possible!
Told from three POV's, this book had a fantastic storyline, gripping yet unreliable narrative and an intensity that had me pulled in until the very end – you have to read this book!
Character-wise we have Eli- pregnant and full of self doubt, concerns about her feelings and with seeds of suspicion planted, worried that her husband is having an affair. With her emotions running high, she doesn't know what to think. Such a well written character – I was immediately drawn to her, and empathised with what she was going through. Vulnerable, fragile but finding her inner strength – she searches for the truth, no matter what the implications may be.
Angela is Eli's mother -protective…maybe a little TOO protective and over bearing at times – I wasn't sure what I felt about her. I shouted at my kindle a few times and the words weren't particularly nice, but were along the lines of 'leave her alone and let her make her own decisions you …' ???? HA HA HA
Poor Martin – Eli's husband. One minute I liked him, one minute I thought he was a bit of a prick, if I am honest. But I also felt for him as I wasn't sure what was going on but he seemed really upset that his wife didn't trust him. I did manage to piece a few things together but there were ?BOOMS? that knocked me for six, that's for sure! And Louise – What the hell? ?? That's all I am going to say about her!
Would I recommend this read? Ara Cod!? It was bloody bezzer! Dark, emotive, twisted and one that you will devour in a day, I definitely recommend you add this #badboy to your TBR now! The author kindly sent me a copy of Her Name Was Rose a while back, and I have bumped it back to my immediate TBR as I have fast become a fan! Can't wait!
Read on for a fabulous extract!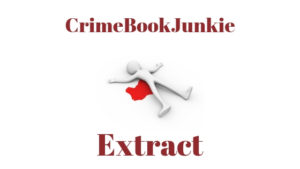 'Ah, that might be good, actually,' he says, sitting up. 'I still need to talk to you about that.'
I pull on my pyjama bottoms and look around to him while putting on my oversized maternity pyjama top.
'Yeah?'
'I need to go to London again.'
My heart sinks. It's been just a week since his last trip. I know it's a big job, but I hadn't expected him to have to travel quite so much.
The note in my bag niggles at me again.
'A snag with the communal play area,' he says. 'And the landscaper wants to discuss the garden plans with me. Boring stuff, but I have to be on site. I need to feel the space to see how it would work. They want doors moved from the original plan – which means moving the storage area and redesigning the mezzanine slightly.'
There's little point in arguing. What would it look like, anyway? I really would be the Wicked Witch of the West if I asked him to pass the work to one of his colleagues at this stage. This project has been his baby, long before we had an actual baby of our own to worry about.
'How long will you be away for?' I ask.
Last time it was just two nights, which wasn't so bad; even if, by the second night, I found myself increasingly anxious without him close by.
'That's the kicker,' he says. 'I need to be there for a meeting on Tuesday and, realistically, to get the plans done and drawn up … There's not much point in me coming back until Tuesday night.'
Friday to Tuesday – four nights – over the weekend.
'I know that means the weekend …' he says as if reading my thoughts. 'I thought maybe you could go and see your mum.'
'I'm working on Saturday,' I mutter. 'But Mum was planning to come and visit anyway. See how I am.'
'Well that's perfect, then,' he says, smiling widely. 'You'll be well looked after and I won't have to worry about you so much.'
'You don't have to worry about me anyway,' I say, my tone sharper than I'd like. I cringe at how petulant I sound.
'But I do, because I love you,' he enunciates slowly as if to make the point extra clear.
How good was that!? If you enjoyed the extract and my review, I highly recommend you head over to amazon and grab a copy – to read more of what everyone else thinks, follow the tour here: