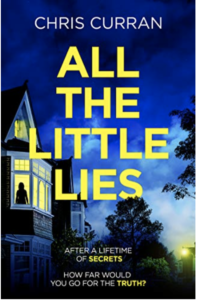 After a lifetime of secrets how far would you go for the truth?
An unputdownable new psychological thriller, full of twists you won't see coming, from Chris Curran.
Your whole life has been a lie…
One email is all it takes to turn Eve's world upside down. It contains a picture of her true birth mother, Stella, and proves that Eve's entire life with her adoptive parents has been a lie.
Now she must unravel the mystery of Stella's dark past. But what Eve finds will force her to take enormous risks, which put her – and her new-born baby – in immediate danger…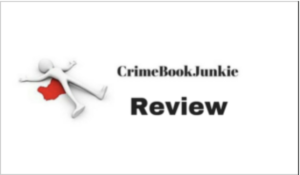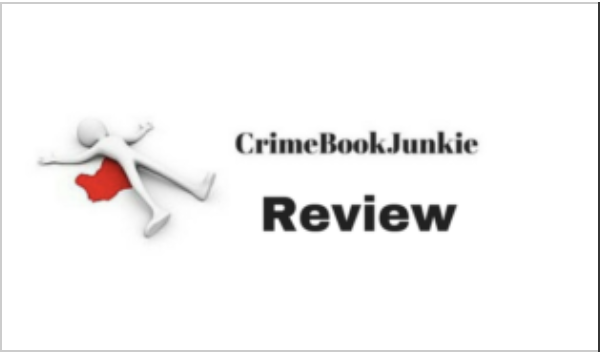 Happy Publication day, Chris Curran! 
The main setting(s) for this novel is Newcastle and Hastings as we are presented with a dual timeline. The reader is met with loss, jealousy, relationships, secrets, the past, lies, sadness, revelations, devastation, anger, betrayal, bitterness and the search for the truth.
Ooooh- eee, readers! You are in for a tantalisingly twisted tale with this book! As mentioned, the story is told in a dual timeline and through two main POV – Stella's and Eve's. The perfect build up of tension as the story unfolds, this is the type of book that you sit back and appreciate the pace – methodical, gripping and a superb, slow build up as the web of deceit is carefully laid out for the reader to unravel. I had so many questions racing through my mind – exactly what I want when I read a psychological thriller!
Character-wise we are given an array of well developed individuals – some I loathed, some I loved. Eve learns a secret from the past that could change her life and she needs to know the truth. I adored her and desperately hoped she would find the answers – does she? Well I can't tell you that…it would spoil the book!
Alex is married to Eve and a lot older than her. I often felt bad for him as his wife is heavily pregnant but he knows she needs to find the answers. Her parents, David and Jan almost drip feed her information – what are they hiding and why?
Ben was just completely unlikeable – well to me anyway – and I think that was the point. A real slime ball in his younger years and his wife, well – I didn't like her much either! Though I guess at times I did feel some sort of sympathy for her, it didn't last too long though. Their son, Simon is a character that I struggled to like as well – I just had a feeling about him and was hoping throughout that my spidey-sense was off. And I can tell you – nah, I can't do that! He certainly had a way about him.
And then we have Stella – a mystery surrounded her death, and when we learn snippets about her life she was very much a good person, free spirited, artistic and likeable. What happened?
One thing I also enjoyed was the unreliability woven in the pages – just when I thought I had something bang to rights, a spanner was thrown in the works and I had to start again. I did figure things out, but I was never one hundred percent sure until all was revealed. It really was a nail-biting read!
So would I recommend this book? You bet your sweet arse I would! Emotive, compelling and dark, All The Little Lies had me on the edge of my seat throughout! Definitely one for your TBR!