OMG finally!! It's my stop on Søren Sveistrup's The Chestnut Man blog tour and I'm over-the-moon to be able to share my review! A huge thanks to Jenny Platt and #MichaelJBooks for the invite and ARC – this #bookbeast was an absolutely THRILLING & CHILLING delight to read! A bit about the author and the book, before I share my thoughts…
About the Author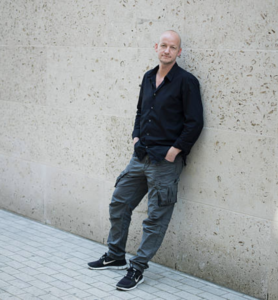 (Image credit: Contour by Getty Images)
Søren Sveistrup is an internationally acclaimed scriptwriter of the Danish television phenomenon The Killing which won various international awards and sold in more than a hundred countries.
Søren Sveistrup (born 1968) holds a master of Literature and History from the University of Copenhagen and has graduated as script writer from the Danish Film School.
About the Book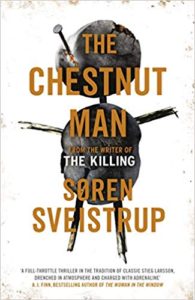 October, Copenhagen.
The police make a terrible discovery – a young woman is found brutally murdered, with one of her hands cut off.
Next to her lifeless body hangs a strange doll made of chestnuts . . .
Assigned to the case is young and ambitious detective Naia Thulin, and Mark Hess, a burnt-out investigator who has just been kicked out of Europol. Struggling for leads they come across a mysterious piece of forensic evidence that doesn't quite fit.
It points to a missing girl, presumed dead – the daughter of politician Rosa Hartung. But a man has already confessed to her murder, and the case is long since closed.
The body count keeps rising, as another woman is found murdered. Once again, a chestnut man is found with the victim.
Thulin and Hess need to make the connection between all three crimes, and fast, because it's clear the murderer is on a mission that's far from over . . .
Fans of The Killing, The Girl with the Dragon Tattoo and Jo Nesbø will love this debut thriller.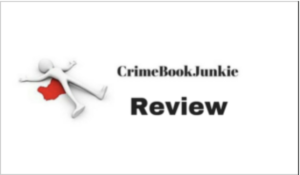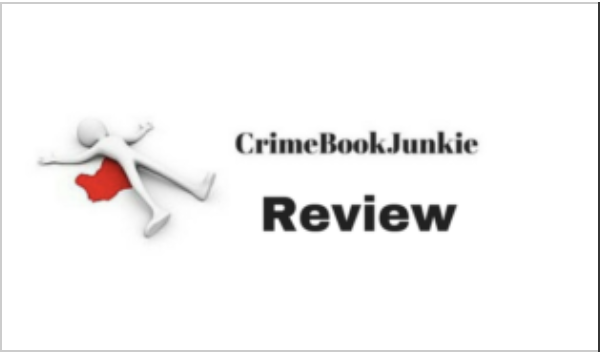 Set in Copenhagen, the reader is taken on a journey through loss, grief, secrets, unanswered questions, neglect, abuse, payback, anger, politics, racism, corruption, the past and that always important search for justice!
Well OMFG – I still have goosebumps when I think back to the chilling opening of this novel! I knew instantly that this was going to be exactly my kind of read. Told from various POV's with short/sharp chapters, this horror/crime fiction cross over – a popular theme in 2018- ticked all the boxes for me. A great sense of place and intensity pours from the pages which are filled with fantastic description, a great narrative and some OMFG jaw-dropping twists. I was left buzzing with excitement when I finished. This book is definitely not for those who scare easily, but for me it was simply superb!
Character wise – I simply was fascinated and drawn in by so many of the characters in this novel. Marius Larsen at the start- OH MY! Naia Thulin- a detective who doesn't tolerate any crap to put it plainly; head-strong and quite cold/stand-offish at times and it's clear she likes to be in control. I thought she was brilliant!
Rosa – her past comes back to haunt her…and jaysus ?? – I'm not going to say a thing! Mark Hess is full of unresolved issues, doesn't like authority, he is clever and I knew instantly that there was a story with this character and when we do learn a bit more about him, a lot about who he is is explained!
Although there were so many fantastic characters, the final one I want to mention is Linus Bekker – chilling, creepy and made me want to throttle him… #mybad.
What can I say? I simply loved this book and if you asked me would I recommend it I would have to slap you silly because the answer is – HELL FRIGGIN YEAH I would. Isn't it obvious? A deliciously devious, twisted and bloody spine-tingling read, I can't wait to see what else this author comes up with next! On my radar and a Top Read of 2019 for me! Grab your copy today!