Squeeeeeal!!! Super excited to be taking part in the blog tour for Jacqui Rose's FATAL today! I have a fantastic extract thanks to Sabah Khan and Avon! A bit about the author for those of you who don't know and a bit about her latest book before I share the extract. Shall we do this, #bookjunkies?!
About the Author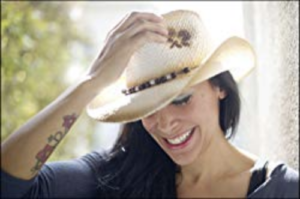 Jacqui Rose is a novelist who hails from South Yorkshire. Jacqui first came to appreciate the power of the written word when as a child she charged her classmates a packet of sherbet dips to write their essays for them. Adopted at a young age and always a daydreamer, she felt isolated growing up in a small mining village in South Yorkshire and it was her writing which kept her company. Sent to boarding school as a teenager, it was there she discovered her love for acting. After leaving school she studied to be an actress and started teaching drama voluntarily and writing workshops for prisoners, ex-offenders and the homeless, helping them develop and create their own plays but it was several years before Jacqui herself wrote again.
Jacqui's introduction back to writing was when she began to write and perform stand-up comedy and although this was very short lived it brought back the joy and freedom as well as the fun which writing gave to her.
About the Book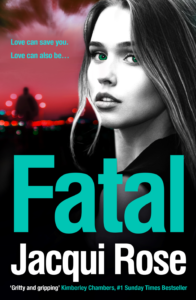 Dying is easy. It's living that's hard…
An eye for an eye.
Cabhan Morton wants to leave the Russo crime family for good and live in peace with his daughter, Alice Rose. But the Russos won't let him walk away without a fight.
A tooth for a tooth.
Franny Doyle would do anything for Cabhan and Alice, but helping them escape the vindictive Russo brothers won't be easy. The only place they'll be safe is back in Essex with Alfie Jennings.
A daughter for a daughter…
Franny knows she won't be welcomed by Alfie with open arms – but she doesn't have a choice. The Russos are out for blood and they won't stop until Alice is dead…
The heart-racing new thriller perfect for fans of Kimberley Chambers and Martina Cole.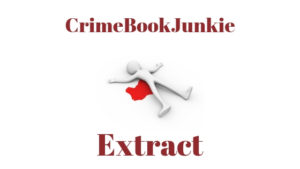 The splattering of blood covered the shower walls as Nico Russo stamped his boot into Don Lombardi's face. Don was a small-time crook who'd spent most of his life in and out of penitentiaries, but it was obvious to Nico that the one lesson prison life hadn't taught him was the most basic lesson of all: never steal from your own. So now he had to remind Don of exactly what happened to anyone who skipped that class.

'Hey, Don, had enough yet? What was that?'

Nico jumped in the air, bringing his foot down from a height. The weight and severity was so great that Don's mouth immediately flooded with blood while his front teeth were pounded out of his gums. Nico stamped his boot further towards the back of Don's mouth, pushing the rest of his teeth out of the way.

Avoiding the jets of water from the large communal showerheads, Nico crouched down, panting from the exertion, inches away from hair-coiled soapsuds that mixed with Don's body fluids on the cracked tile floor.

Nico's tone was calm, reassuring. 'Don, mio amico, my friend, I want to give you the chance to tell your side of the story. I want to know if it's true what they said you did.'

There was silence save the running water and the gurgling noises from Don Lombardi struggling to gasp for air. Nico pulled a face. 'I'll ask you again. Is it true that you stole the phone? Tell me.'

Sighing, Nico forced one hand in Don's mouth, yanking it open before putting his fingers between Don's bleeding gums to keep it open.

Bringing his eyes up to his men, Nico nodded. 'Give me them.'

Then without a word, a tall dark-haired man who stood impassively by the shower entrance handed Nico a pair of scissors from out of his trouser pocket.
Oooooooh! I don't know about you, but that has certainly left me a little more than intrigued! Can't wait to read this! Grab your copy today, #bookjunkies and make sure to follow the rest of the tour here: