Today I am delighted to share with you all a guest post from Graeme Sheppard, author of A Death in Peking. I'm a huge fan of true crime and unsolved mysteries, so although I have not had the chance to review this book, after reading the fascinating blurb and guest post, it will definitely be added to my TBR! Thanks to Gina from Giant Rooster PR for organising this and to Mr Sheppard for taking the time to write this post! I'll first share with you a little about the author and this book!
About the Author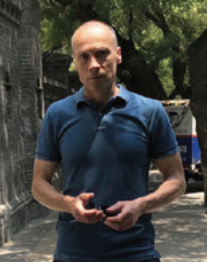 Born and raised in London, Graeme Sheppard is a retired police officer with thirty years' service with the Metropolitan Police and in the Northeast of England.
With commendations for crime detection, his policing experience includes working areas as wide-ranging as London's West End to former coal-mining towns, from rural villages to inner-city housing estates.
His enthusiasm for history and sharp eye for telling evidence has resulted in articles in History Today. Other interests include paleoanthropology, physical fitness, and playing the classical guitar. He now lives and writes in Hampshire, UK.
A Death In Peking: Who Really Killed Pamela Werner? was published by Earnshaw Books on 28th November 2018.
About the Book

The brutal murder of 19-year-old Pamela Werner in the city of Peking one night in January 1937 shocked the world, but the police never found or named the murderer. A best-selling book, Midnight in Peking, declared the murderer to be an American dentist, but English policeman Graeme Sheppard, 30 years with Scotland Yard, decided that conclusion was flawed, spent years investigating all aspects of the case and came up with an entirely different conclusion. So who did it? Who killed Pamela? This book provides never-revealed evidence and a different perpetrator.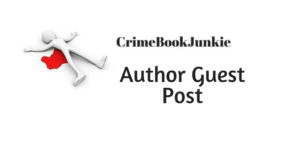 As a police officer it can be difficult to switch off from work. You can't stop seeing the world through police eyes. And that was very much the case when I was lent a book to read some years ago: Midnight in Peking by Paul French (Penguin 2011). The subject was the brutal unsolved murder of Pamela Werner, a young British woman in Peking in the winter of 1937.
Pamela left a skating rink on her bicycle in the dark, alone. She never made it home. Her body was found the next morning in a shallow ditch under the shadow of the city-wall. She'd been mutilated beyond recognition and, most mysteriously, her heart stolen.
The crime terrified the large community of Western foreigners living in Peking. But the case frustrated the police and remained unsolved. Midnight in Peking named the guilty as several local residents – an American dentist, a former US Marine, and an Italian embassy doctor – as charged by the archived investigative letters of the victim's elderly father, retired British consul and sinologist, E.T.C. Werner. The book was a best-seller.
But I wasn't convinced. Not at all. From a policing perspective, the evidence simply didn't add up. I could not conceive how the British and Chinese police somehow failed with suspects where the father claimed to have succeeded. The police had access to none of the latest aids to policing: no DNA, no CCTV, no offender profiling, no internet-use monitoring, no mobile phone or credit card tracking. Yet neither had the father. The officers would have been working solely with the basics of evidence-gathering: secure witnesses, seize exhibits, divine real intelligence from mere rumour; methods as valid today as they were then. Yet no one was charged. What, I wondered, had really happened back in 1937? Where had the police investigation taken them?
Intrigued, I visited the UK National Archives in London and examined the father's letters for myself – some 160 typed pages addressed to the Foreign Office in the late 1930s. And I found that my instinct had been correct. The letters were full of wild and unsubstantiated allegations (many of which did not appear in Midnight in Peking), for example: collusion between police and murderers; the labelling of all manner of people as sexual deviants; the involvement in the murder of three doctors and their use of an ambulance; the body taken to a hospital for the purpose of dissection – to mention just a few. Tellingly, Werner had also paid private agents to supply him with information. Encouraged by money, there could be little doubt that they were simply supplying his preconceived ideas.
Midnight in Peking's error was to rely upon Werner's and his crime theories, a man who was far from objective, and who possessed the most bizarre of personalities: "a morbidly suspicious temperament", "invariably right", "maniacally quarrelsome" and "completely mad" were just some of the words used to describe him by people who knew him well. The book made for a good story – but it did not reflect reality.
In order to get closer to the truth I'd need to search further. What, I wondered, might be awaiting discovery? I soon found that the UK National Archives alone held more on the crime than had so far been revealed, including an additional British suspect.
By this stage I was hooked on the case. I spent the next several years searching for evidence from archives across the world – from the USA to Australia, from China to Italy, from Canada to Singapore: letters about the murder between diplomats; notes and memoirs; articles in newspapers; military personnel records; church missionary documents; secret reports of espionage and political assassination. I even managed to find and speak with people Pamela had lived with just before her death – children she'd shared a home with. There was so much more to the crime than had ever been made public.
I also found the list of suspects growing: doctors, journalists, diplomats, soldiers. And then another discovery: there in Peking's shadows, bringing his own influence on the case, perhaps almost inevitably, was the enigmatic and controversial figure of Sir Edmund Backhouse – one of the greatest fraudsters of the 20th century.
As to identifying the offender. It was an odd combination of the contributions of Backhouse and British Chief Inspector Richard Dennis that pointed the way for me; it transpired that Pamela's murderer was no stranger to her, but, on the balance of probabilities, was a young Chinese friend, one who formed a close part of her adolescent past. The circumstances matched the wall crime scene. They also went a long way in explaining police actions at the time. Determined though he was to solve his daughter's murder, E.T.C. Werner's theories were wide of the mark.
Having gathered such a wealth of evidence, I then felt compelled to write about the affair, to pen an evidence-based account of what occurred. A Death in Peking provided an opportunity to not only reveal the facts behind the 1937 crime, but also to illustrate the extraordinary lives of the people involved – both foreign and Chinese – living in a period of China's history with which many today will be unfamiliar: the turbulent decades between the fall of Imperial China and the 1949 announcement of the People's Republic; the China Pamela Werner grew-up in: one of city-walls and foreign enclaves, nationalist governments and communist rebels, warlords and Japanese invaders. More than eighty years on, it's a history very much worth the telling.
WOW! I'm totally intrigued and really looking forward to reading this book! Once again, a huge thanks to the author for providing such a fantastic #guestpost – definitely one to add to the TBR!