Woohoo! ?? Thrilled to be hosting Keith Nixon's DIG TWO GRAVES blog tour today with my last official blog tour review of 2018! My thanks to the fabulous Sarah Hardy of Book on the Bright Side Publicity for the invite and the author for the ARC. First I'll share a little about the author and this book before I let you know my thoughts…
About the Author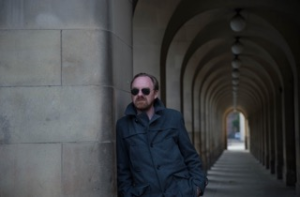 Keith Nixon is a British born writer of crime and historical fiction novels. Originally, he trained as a chemist, but Keith is now in a senior sales role for a high-tech business. Keith currently lives with his family in the North West of England.
Readers can connect with Keith on various social media platforms:
About the Book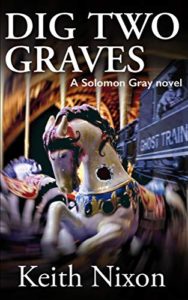 Was it suicide … or murder? Detective Sergeant Solomon Gray is driven to discover the truth. Whatever the personal cost.
When teenager Nick Buckingham tumbles from the fifth floor of an apartment block, Detective Sergeant Solomon Gray answers the call with a sick feeling in his stomach. The victim was just a kid, sixteen years old. And the exact age the detective's son was, the son Gray has not seen since he went missing at a funfair ten years ago. Each case involving children haunts Gray with the reminder that his son may still be out there – or worse, dead. The seemingly open and shut case of suicide twists into a darker discovery. Buckingham and Gray have never met, so why is Gray's number on the dead teenager's mobile phone?
Gray begins to unravel a murky world of abuse, lies, and corruption. And when the body of Reverend David Hill is found shot to death in the vestry of Gray's old church, Gray wonders how far the depravity stretches and who might be next. Nothing seems connected, and yet there is one common thread: Detective Sergeant Solomon Gray, himself. As the bodies pile up, Gray must face his own demons and his son's abduction.
Crippled by loss Gray takes the first step on the long road of redemption. But is the killer closer to home than he realised?
Set in the once grand town of Margate in the south of England, the now broken and depressed seaside resort becomes its own character in this dark police suspense thriller, perfect for fans of Ian Rankin, Stuart MacBride, and Peter James.
Dig Two Graves is the first in the Solomon Gray series. Pick it up now to discover whether Gray finds his son in this thrilling new crime series.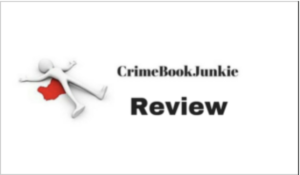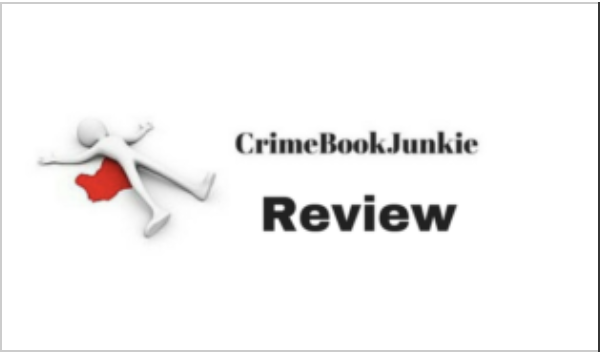 Set in Margate, the reader is faced with loss, grief, an overwhelming sadness that oozes from the pages, suicide, abuse, secrets, a search for answers, corruption, regret, guilt, religion, loss of faith, hope and a desire for justice.
Well what a compelling and complex opening to this fantastic series! BOOM! ?? The opening scene had me hooked and wanting more – there and then – with 20 billion questions racing through my brain! The descriptions and atmosphere were great in this story – pulling the reader right into the moment. AWESOME! ??  Perfectly paced, I really liked how Gray's backstory was fed in just enough throughout the book, so as not to drown me with detail. The thread around Gray's missing son was intriguing, but also distracting (not in a bad way!) because I just wanted the current case to be put aside so I could know more about that aspect of the story! The author did a great job with the past and present timelines – this can sometimes be clumsy, leaving the reader confused, but I followed it easily and it flowed well with the story.
There were so many fantastic characters in this novel – interesting, relevant and adding to the story, but it was Solomon Gray who captured my interest the most. This guy is suffering – like seriously suffering and it makes you wonder with how much loss and rejection he had going on, how he could even focus on his job. However, it is his determination and desire for answers that DO keep him focused on his police work… what would happen if he lost that job? I'd say the devastation would be enormous! Gray is a bit of a marmite character, I think. Typically cliched – alcohol, loss, isolation, anger – I love a flawed character though – if well written – and he was, so it was fine with me! There was just something so likeable about him – you would easily forgive all the other things. What I really loved though was that amongst all the sadness and pure anguish this guy was going through, there was…hope and this triggers not only the character's emotions, but also those of the reader. Absolutely BRILLIANT! ??
So readers, would I recommend this novel? In a bloody heartbeat, I would! Real & raw, addictive reading filled with enough suspense and intrigue to leave you wondering WTF was going on – it is a definite #mustread in my opinion! But if you're still unsure, follow the rest of the tour here and see what every one else is saying! PS: At the time of writing this review, this book was FREE! So click the pic (no affiliate codes are used so don't worry, no pennies will end up in my pocket!) and grab your copy today!