In case you missed the reveal yesterday….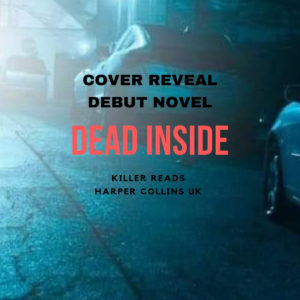 All the #Eeeeeks and #OMFG's! I am absolutely over-the-friggin-moon to share my cover and the new title for my #debut novel: DEAD INSIDE! I have to say, my editor – the ever-so-awesome FINN COTTON and the whole team at Killer Reads/HarperCollinsUK have done me proud with this fantastic cover – I love everything about it!
I want to thank the handful of AMAZING bloggers (who you should all be following by the way!) for helping me share the #booklove either on Facebook or their blogs – they are wonderful in every-single-way and played a HUGE part in my journey to publication. So from the bottom of my heart, THANK YOU to:
I was so excited when I first saw my cover, I actually shaved part of my eyebrow off as I was so busy drooling over it, and not paying attention to trimming my brow… I kid you not, here is the evidence: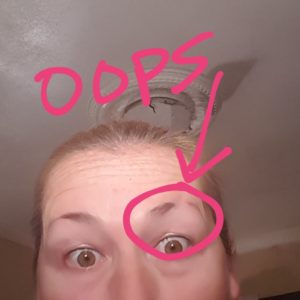 Never fear though, with a bit of shadow, I was able to fix it temporarily! LMFAO- what am I like?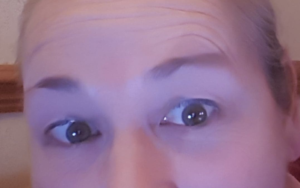 The shame, eh!? But I don't care, I have an amazing cover!
So here is my AWESOME cover….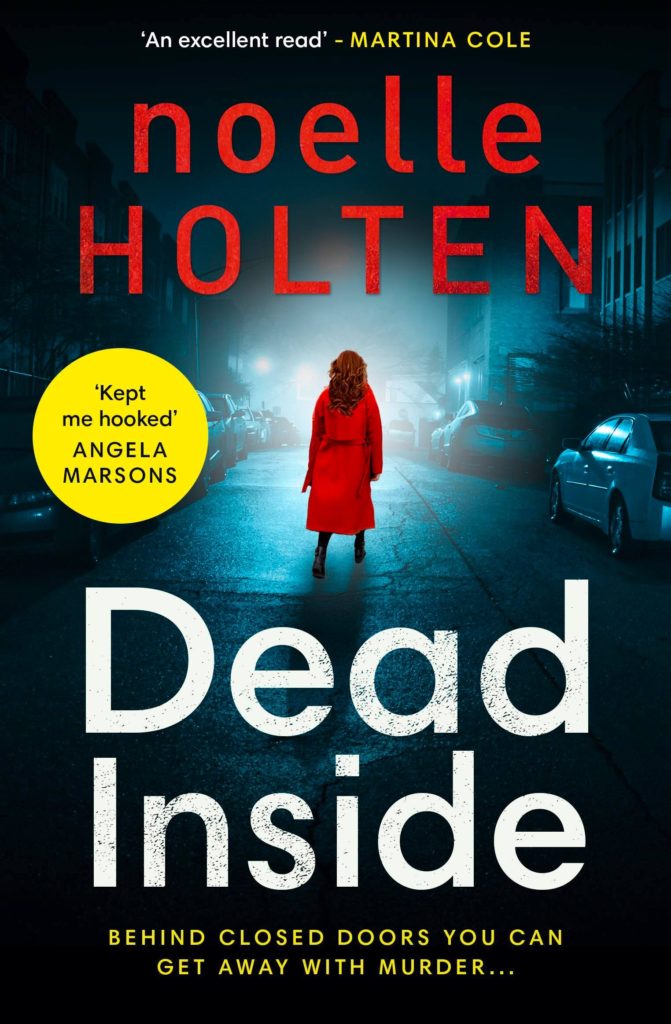 About MY Book
'An excellent read' Martina Cole
A dark and gripping debut crime novel – the first in a stunning new series – from a huge new talent.
'Kept me hooked … excellent pace and a very satisfying ending' Angela Marsons
When three domestic abuse offenders are found beaten to death, DC Maggie Jamieson knows she is facing her toughest case yet.
The police suspect that Probation Officer Lucy Sherwood – who is connected to all three victims – is hiding a dark secret. Then a fourth domestic abuser is brutally murdered. And he is Lucy's husband.
Now the finger of suspicion points at Lucy and the police are running out of time. Can Maggie and her team solve the murders before another person dies? And is Lucy really a cold-blooded killer?

So there it is! It all seems so real and I am not going to lie – there were MANY happy tears shed when I saw this #badboy a few weeks ago. The ebook is out May 31st 2019 and the paperback will follow in August (22nd to be exact!).
If you'd like to pre order my book, here are the links:
OMG! OMG! OMG!!! I love absolutely EVERYTHING about this cover and I hope you do to! I'm currently 43k words into the second book in the #DCMaggieJamieson series and I have some exciting things happening in 2019 that I can't wait to tell you all about, so watch this space.
And if you want to follow me on social media – here are my links! Let's hope there's no more eyebrow fiasco's eh!
Thank you to EVERY SINGLE ONE of you who has been so kind, positive, supportive, inspirational and every other wonderful thing that you have been – I could not have done any of this without you. 
I've been so pleased with the rankings before I went to bed!