I can't even express how thrilled I am to be taking part in Lisa Gabriele's THE WINTERS blog tour today. Rebecca by Daphne Du Maurier is one of my all time favourite reads – and although I have yet to read The Winters, it won't be long before I do and my review is shared! Huge thanks to Mia of Vintage/Harvill Secker for the invite and the ARC. Let's find out a little about the author and this book before I introduce you to …. Dani Winter!
About the Author
Lisa Gabriele is the author of two literary novels. Her writing has appeared in Glamour, Vice, and Salon as well as various anthologies, including The Best American Nonrequired Reading. She lives in Toronto, where she is an award-winning television producer.
About the Book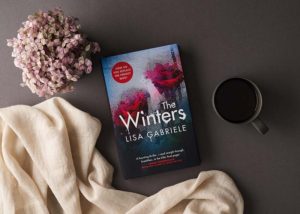 An addictively suspenseful new novel set in the glamorous world of the New York Hamptons, about secrets that refuse to remain buried and consequences that cannot be escaped.
After a whirlwind romance, a young woman returns to the opulent, secluded mansion of her new fiancé Max Winter – a wealthy senator and recent widower – and a life of luxury she's never known. But all is not as it appears at the Asherley estate. The house is steeped in the memory of Max's beautiful first wife Rebekah, who haunts the young woman's imagination and feeds her uncertainties, while his very alive teenage daughter Dani makes her life a living hell.
As the soon-to-be second Mrs. Winter grows more in love with Max, and more afraid of Dani, she is drawn deeper into the family's dark secrets – the kind of secrets that could kill her, too.
Inspired by the classic novel Rebecca, The Winters is a riveting story about what happens when a family's ghosts resurface and threaten to upend everything.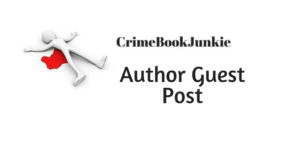 Character Intro:
Dani Winter: 
15 going on 30, she's the real star of The Winters, more dangerous than Mrs. Danvers, because she has a name, power and privilege. Imperious, vain and angry, this fifteen-year-old girl is by turns frustrating and heartbreaking. In many ways Dani is a typical teenager, still grieving the loss of her mother, Rebekah, but with levels of entitlement that baffle and infuriate our narrator, whom she rejects at the outset, writing her off as a gold-digger who can never replace her perfect mother. Dani and our narrator are very different young women, both seeking love from the same difficult man. Her budding sexuality also fascinates and unsettles our narrator. Even the way she dresses—she's a Lolita/Margot Tenenbaum, or a ballerina/Jodi Foster from Taxi Driver. She's trying on versions of herself, using her dead mother's closet as her palette. Sometimes she looks a lot older than fifteen and other times, face scrubbed, tears drying on her puffy cheeks, we're reminded how young she really is, and how unstable. That's why our narrator has so many doubts about her story about the night Rebekah died. Dani's not one to tell the truth about much. Why should we believe her now?
Oh wow! I seriously can't wait to read this book! Make sure you follow the rest of the tour to find out more! My thanks to Lisa Gabriele for this character intro and for stopping by my blog today.