WHOOP! WHOOP! I am absolutely THRILLED to be hosting Rachel Abbott's AND SO IT BEGINS blog tour today! Massive thanks to Anne Cater for the invite and the author/Wildfire Books for the ARC. A little about the author and this book before all the #Eeek's and #OMFG's begin!
About the Author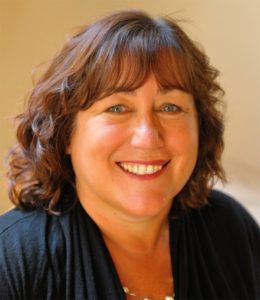 Rachel Abbott's debut thriller, Only the Innocent, was an international bestseller, reaching the number one position in the Amazon charts both in the UK and US. This was followed by the number one bestselling novels The Back Road, Sleep Tight, Stranger Child, Nowhere Child (a short novel based on the characters from Stranger Child), Kill Me Again and The Sixth Window. Her most recent novel, Come a Little Closer, is available from February 2018.
Rachel's novels have now been translated into over 20 languages and her books have sold over 3 million copies in the English language.
In 2015 Amazon celebrated the first five years of the Kindle in the UK, and announced that Rachel was the #1 bestselling independent author over the five-year period. She was also placed #14 in the chart of all authors. Stranger Child was the most borrowed novel for the Kindle in the first half of 2015.
Rachel splits her time between Alderney – a beautiful island off the coast of France – and the Le Marche region of Italy, where she is able to devote all her time to writing fiction. For more information, see Rachel's website, or follow her on Twitter.
Rachel's website can be found at 
Website : http://www.rachel-abbott.com 
Blog : http://rachelabbottwriter.com/
Facebook : http://www.facebook.com/RachelAbbott1Writer
Twitter: @RachelAbbott
About the Book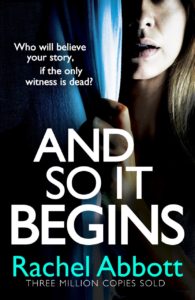 WHO WILL BELIEVE YOUR STORY IF THE ONLY WITNESS IS DEAD?
'What a storyteller Rachel Abbott is… I was hooked from the start' CARA HUNTER

'A truly compelling, twisty, enthralling and satisfying read… Absolutely AMAZING!' ANGELA MARSONS
Cleo knows she should be happy for her brother Mark. He's managed to find someone new after the sudden death of his first wife – but something about Evie just doesn't feel right…
When Evie starts having accidents at home, her friends grow concerned. Could Mark be causing her injuries? Called out to their cliff-top house one night, Sergeant Stephanie King finds two bodies entangled on blood-drenched sheets.
Where does murder begin? When the knife is raised to strike, or before, at the first thought of violence? As the accused stands trial, the jury is forced to consider – is there ever a proper defence for murder?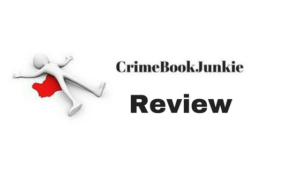 This is an atmospheric and haunting read set in the Northeast coast of Norfolk /surrounding areas telling the story of control, revenge, passion, obsession, manipulation, secrets, abuse, lies, loss and the search for the truth.
The prologue was short, sinister and hooked me right from the start! Both third person and first person POV are used to narrate this dark and oh-so-delciously- twisted story, I was so engrossed I lost track of time. I loved that I had no idea who or what to believe and I found myself second-guessing everything as I raced through the pages! And talk about messing with my mind… OMFG- absolutely devious! It was a superb mishmash of psych thriller with police procedural -LOVED it!
What a wonderfully wicked and equally intense, interesting and addictive cast of characters in this novel! Evie- what in the world is going on with this one? Unreliable in her words, I was fascinated and confused at the same time. She came across as vulnerable but also very calculating and manipulative – I wanted to hug her just as much as I wanted to throttle her! Fantastic!
Cleo was another character I couldn't figure out. Her relationship and feelings about her brother were …well…weird! Very controlling, jealous and way too over protective – was she blinded by her bond? And her brother had this emotional pull that always kept her dangling. Such a great character!
Mark- Cleo's brother and Evie's husband…I was never quite sure what to make of him! Talk about needy! What secrets does he hold?
And finally, I LOVED Stephanie and want, want, WANT a series featuring her! I loved her tenacity! She wouldn't let things lie and even though she was only a small part of this story, I remembered her and wanted more! I suspect…and hope…that her introduction means she will have her own series! Fingers crossed!
Would I recommend this read? Eeeeeeek – you bet your sweet arse I would! I love a book that is intense, messes with your mind and has you guessing throughout- the suspense had me holding my breath and I could not stop reading until I knew EXACTLY what happened! Follow the rest of the tour and add this fantastic psychological thriller to your TBR today!