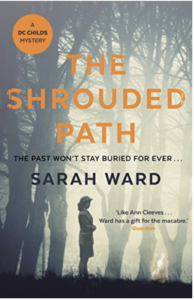 November, 1957: Six teenage girls walk in the churning Derbyshire mists, the first chills of winter in the air. Their voices carrying across the fields, they follow the old train tracks into the dark tunnel of the Cutting. Only five appear on the other side.
October, 2014: a dying mother, feverishly fixated on a friend from her childhood, makes a plea: 'Find Valerie.' Mina's elderly mother had never discussed her childhood with her daughter before. So who was Valerie? Where does her obsession spring from?
DC Connie Childs, off balance after her last big case, is partnered up with new arrival to Bampton, Peter Dahl. Following up on what seems like a simple natural death, DC Childs' old instincts kick in, pointing her right back to one cold evening in 1957. As Connie starts to broaden her enquiries, the investigation begins to spiral increasingly close to home.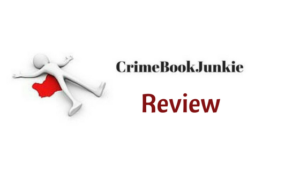 Set in Derby the reader is faced with fear, change, an urban legend…or is it? secrets, the past, guilt, village mentality, childhood relationships, jealousy, friendships and the search for the truth.
Wowsers! What a fantastically chilling opening chapter – eery, atmospheric and had me biting my nails in anticipation of what would happen next! ? The story has a dual timeline, expertly written so as not to confuse the reader and told in three parts from third person POV. There is a huge mystery happening and I loved the flavour of urban legend woven into the mix – dabbling on the verge of horror, I simply loved this aspect! This author has a knack for creating characters that seem real and that readers are easily drawn to, so it's no wonder that I raced through the pages in record time. I was hooked, plain and simple, and enjoyed every moment of this read!
The dual timeline allows the reader to get to know characters from both the past and present – and what a bunch of characters it was! I adore DC Connie Childs – she is just wonderfully written – a no nonsense attitude and determination to solve a case, I just find her to always be relatable on all levels. I even warmed to Sadler in this novel and loved the fact that a newbie, Dahl, was also thrown into the mix. The banter between Dahl and Childs was awesome and I can't wait to see where the author takes this.
Another character I want to mention is Mina Kemp – I was unsure about my feelings throughout the whole story…and I loved that! She came across as confident but also very secretive and I wondered how reliable she was throughout… mistrust just oozed from her! Fantabulous!!
I also wanted to mention the sense of place in this novel – I thought this was superbly done! The small village setting where everyone knows your business, gossip is rife but "outsiders" are not welcome was delivered perfectly. Living in a small village myself, I felt like an outsider for many years, and could relate to the experience well!
There are so many other characters and bits I want to mention but I feel this may take away from the whole reading experience so will zip my lips! ? However, I do want to say that with each novel, this series is just going from strength to strength!
Do I recommend this read? OMFG I absolutely do! I am a huge fan of Sarah Ward and if you love compelling plots, a unique but believable cast of characters and an absolutely unsettling sense of place – this book…this series…is for you! I can't wait to see where the author takes us next!