OMG OMG OMG! I am absolutely THRILLED to be hosting fellow blogger-turned-author – Ronnie Turner's LIES BETWEEN US epic blog tour today! I only included the blog tour graphic I featured on – however, you will see loads of others posted about too!
I love when good things happen to good people! Huge thanks to HQ Digital and Netgalley for the ARC and to Ronnie for the tour invite!
About the Author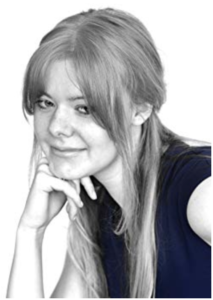 Ronnie Turner grew up in Cornwall, the youngest in a large family. At an early age, she discovered a love of literature and dreamed of being a published author. Ronnie now lives in Dorset with her family and three dogs. In her spare time, she reviews books on her blog and enjoys long walks on the coast. She is currently working on her second novel.
Ronnie's debut novel, Lies Between Us, will be published by HQ Digital in October 2018.
Find her on:
Twitter: @Ronnie_ _Turner
Facebook: @RonnieTurnerAuthor
Instagram: @ronnieturner8702
About the Book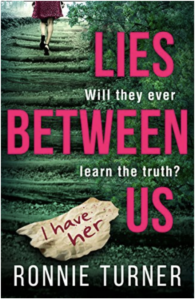 Will they ever learn the truth?
Three people, leading very different lives, are about to be brought together – with devastating consequences . . .
John has a perfect life, until the day his daughter goes missing.
Maisie cares for her patients, but hides her own traumatic past.
Miller should be an innocent child, but is obsessed with something he can't have.
They all have something in common, though none of them know it – and the truth won't stay hidden for long . . .
A gripping psychological thriller for fans of Clare Mackintosh, Shari Lapena and Lisa Jewell.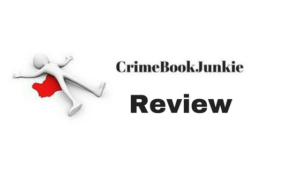 With a setting that is placed over three distinct timelines, the reader is faced with secrets, mistrust, lies, guilt, loss, fear, jealousy, anger/resentment, innocence and a search for the truth.
Great balls of fire! There is certainly a lot going on in this dark & depraved debut novel! A complex storyline, multiple timelines, and various POV's to steer the reader on a crazy, twisted but oh-so-thrilling ride! Hats off to the author for delving deep into the psyche of her characters and delivering a plot that will have you thinking "WTAF just happened" at more than one point in this book. Full of intensity and page-turning suspense, you'll need to be working on all cylinders to keep up with this #badboy!
I do love atypical characters and this book handed them to me tenfold! What the heck do I believe? Who the hell is telling the truth? and WTAF is going on? These are just a few of the things that screamed from my skull as I came across characters in this novel.
1984 and Miller – Ronnie, I worry about you … what a messed up mofo this guy was. Or was he? I think I especially enjoyed the chapters that Miller featured in. I never knew what quite to believe with this guy and whether or not we were really seeing things as they were.
2015 and John – married to Jules and life has just fallen apart after their child, Bonnie has been kidnapped. Was it revenge? Is his daughter alive? I was quite drawn to this character – he was well developed and probably (other than Miller) the one I was most keen to come upon.
2015 and Maisie – a nurse with her own secrets. I wasn't completely convinced about her importance in the story until everything came together at the end. I enjoyed the snippets the reader was given, but often scratched my head and probably was a little frustrated at my lack of detective skills in piecing the puzzle together! Well played, Ronnie!
I really want to say so much more, but fear I will let a little piece slip to ruin it for others – so this gob is staying shut for now. Would I recommend this read – you bet your sweet ass I would! A fantastically chilling, menacing and utterly disturbing debut from an author I now have my eyes keenly focused on! Grab your copy today, #bookjunkies!
Make sure to follow the rest of the tour and see what other people think too: