Thrilled to be hosting Quentin Bates' COLD BREATH blog tour today. My thanks to Emily Burns and Constable for the invite and the ARC. First a little about the author and this book!
About the Author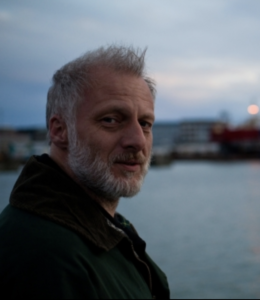 Quentin is the co-founder of the crime writing festival Iceland Noir with Yrsa Sigurdardottir and Ragnar Jonasson. He is one of the very few British authors who is writing Scandi Noir set in Iceland and who has a deep understanding of the place. He has been married to an Icelandic woman for 30 years and has spent nearly a decade living there. As someone who speaks the language and understands a lot of the subtext of what goes on there, he is more qualified than most to write about Iceland.
Quentin's debut novel, Frozen Out was a powerful novel that wove environmental concerns, anonymous scandal blogging, and the financial crisis into a murder mystery in small-town Iceland and was described as 'a great read' by Yrsa Sigurdardottir. Cold Breath is the sixth novel featuring Quentin's protagonist, Sergeant Gunnhildur and the series of novels she features in have their origins in a deep affection for Iceland and its people, and an intimate knowledge of Icelandic society and its language, customs and quirks. His novels are for readers of Henning Mankell, Arnaldur Indriðason, Gunnar Staalesen and Jussi Adler-Olsen.
Quentin Bates (or Graskeggur 'grey beard' as he's affectionately known in Iceland) made his escape from suburbia at the end of the seventies as a gap year turned into a gap decade spent in the north of Iceland. He worked ashore and at sea before returning to England and, once finally ashore for good, drifted by accident into journalism and fiction. Today Quentin divides his time between the north of Iceland and the south of England.
About the Book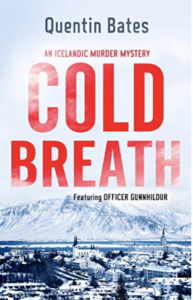 Gunnhildur reluctantly allows herself to be taken off police duties to act as bodyguard to a man with a price on his head.
Hidden away in a secure house outside Reykjavík, Gunna and the high-profile stranger, a guest of the interiors minister, are thrown together – too close for comfort. They soon find they are neither as safe nor as carefully hidden as Gunna and her boss had thought. Conflicting glimpses of the man's past start to emerge as the press begin to sniff him out, as does another group with their own reasons for locating him. Gunna struggles to come to terms with protecting the life of a man who may have the lives of many on his conscience – or indeed may be the philanthropist he claims to be.
Isolated together, the friction grows between Gunna and the foreign visitor, and she realises they are out of their depth as the trails lead from the house outside Reykjavík to Brussels, Russia and the Middle East.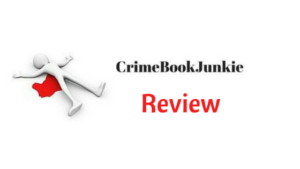 Set in the atmospheric landscape of Iceland, the reader becomes embroiled on a journey of betrayal, conspiracy, secrets & lies, danger and a search for the truth plus so much more!
Intense with a fantastic build-up of suspense while the story unfolds, this is a compelling story that had me hooked from the get go! Told in third person/ with several POV's, there is a great sense of place within these pages. Various strands make up this intriguing storyline but they come together perfectly and then the BOOM – What an ending!!
Character-wise, we are give a rich array of interesting peeps! Gunna has a new assignment, which she knows little to nothing about, except she is to protect Osman. Mystery surrounds this individual, who is less than desirable as a human being but Gunna's brilliant no-nonsense attitude makes for an interesting mix as she protects "Ali Osman" – and there are many who want to know more about this guy…  how will it end?  Trying to find a balance between work and her home life, Gunna is determined to succeed at both. I love Gunna as a character, in fact – she was probably my main interest as I was introduced to more and more characters.
I could kick myself for not reading any of the previous books in this series, however I did not feel lost at all. I was instantly transported to the beautiful Iceland – following Gunna as if I were her shadow. I will definitely be going back and reading more in this series.
Would I recommend this read? That would be an easy HELL YEAH! Dark, compelling and action packed to the hilt, grab a copy today!  Make sure to catch up on the rest of the tour here: