Whoop! Whoop! Happy Publication Day, Jean!
I am thrilled to be kicking off the blog tour for Jean Levy's debut novel, WHAT WAS LOST! Huge thanks to the awesome Emily Glenister and The Dome Press for inviting me to be a part of this and providing me with an ARC.  How about I tell you a bit more about the author and this book before I share my review!?
About The Author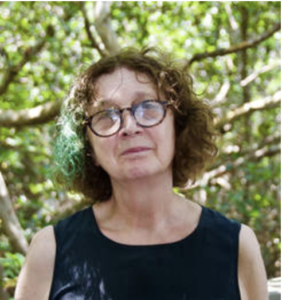 Jean spent several years in genetics research before abandoning the laboratory to pursue a career in academic publishing both in Holland the UK. She has been a database trouble-shooter, an editor, and a writer for publishing houses, pharmaceutical companies and the EU. She has degrees in Botany, Pathology, Philosophy, English, Law and Creative Writing and is currently completing a doctorate in Linguistics.
​
In her spare time she has campaigned for the environment and read a lot of books, the most memorable being Alice in Wonderland, Pride and Prejudice, everything by Margaret Atwood and Jeanette Winterson, and a few things by Sebastian Faulks, Calvino, Ian McEwan, David Mitchell and Shakespeare.
She currently lives in a converted barn in the South Downs with her husband and a Heritage Plant Collection, accumulates Christmas tree decorations and aspires to writing multi-genre fiction, travelling on the Orient Express and seeing the Northern Lights.
The Dome Press published Jean's debut novel, What Was Lost​, today!
About the Book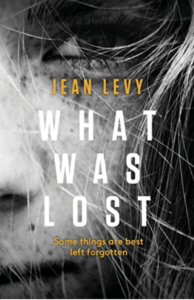 How would you live if you had no memories? And what if you were suspected of a terrible crime?
Sarah has no memories. She just knows she was found, near death, on a beach miles from her London home. Now she is part of a medical experiment to see whether her past can be retrieved.
But bad things seemed to have happened before she disappeared. The police are interested in her hidden memories too. A nice man she meets in the supermarket appears to have her best interests at heart. He seems to understand her – almost as if he knows her…
As she fights to regain her memories and her sense of self, it is clear that people are hiding things from her. Who are they protecting? Does Sarah really want the truth?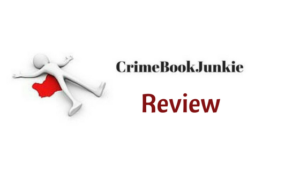 Set in London, I loved the backdrop of the Publishing Industry in Jean Levy's debut novel, What Was Lost.  The reader is faced with memory loss, mental health, abuse, revenge, the past, change/transition, lies, mistrust, fear of the unknown, questions & answers, blame, guilt, experiments, identity and a search for the truth. It is jam packed, peeps!
There was a slow build up of suspense in this psychological thriller and I have to admit, I did slightly struggle with the information at the start of the book. I personally felt that some of it was not needed, but could also understand that it was there to set the scene of what was to play out later on in the novel. That being said, I found myself very intrigued and had to keep turning the pages… it was one of those books where a little voice kept whispering to me "ooooh. Keep reading. One more page…don't stop now.." LOVE that feeling! I felt the novel was almost set up like episodes of events you would find if you were watching a tv programme – days we recalled and lived out on the pages, memories shared, new bits of information were cleverly drip-fed to the reader. I love an unreliable narrator and this book had me questioning everyone – the finger of suspicion was pointing in every direction. FABULOUS! ?
We're told the story mainly from Sarah's POV and because of her memory issues, we don't learn much about a majority of the characters, so I don't want to go into detail about them -part of the suspense and intrigue is learning about them as they are revealed – so these lips are sealed! ? However, Sarah is a very interesting character who I found both endearing and annoying at the same time! I just was never sure about her memory issues and although I have not had issues of this magnitude, I also felt empathy towards the tragedy she went through and the journey she faced in piecing the puzzle together. She was certainly clever, quirky and mysterious – I was desperate to know how the story unfolded. And ? OMFG – when it did….BOOM! ??  Even though I suspected a few things, which turned out to be correct, I did enjoy the revelations and felt the author did make me question everything I thought! *insert happy dance*
Would I recommend this book? That would be a definite HELL YEAH! It was a literary mystery, emotive, powerful and left me riddled with questions until the very end! One for the TBR, #bookjunkies! If you're still unsure, follow the rest of the tour here and see what everyone else thinks: