Whoop! Whoop! I'm super excited to be hosting Alison Belsham's THE TATTOO THIEF blog tour today! My thanks to Tracy Fenton for inviting me on the tour and Trapeze Books/Netgalley for an ARC. A little about the author and this book before I share my review!
About the Author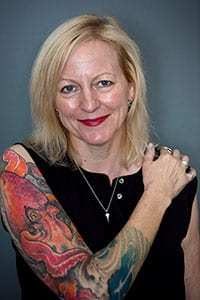 Alison Belsham initially started writing with the ambition of becoming a screenwriter — and in 2000 was commended for her visual storytelling in the Orange Prize for Screenwriting. In 2001 she was shortlisted in a BBC Drama Writer competition. Life and children intervened but, switching to fiction, in 2009 her novel Domino was selected for the prestigious Adventures in Fiction mentoring scheme. In 2016 she pitched her first crime novel, The Tattoo Thief, at the Pitch Perfect event at the Bloody Scotland Crime Writing Festival and was judged the winner.
Twitter: @alisonbelsham
About the Book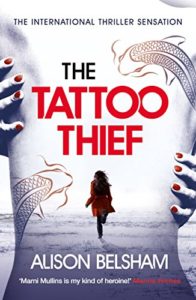 A policeman on his first murder case
A tattoo artist with a deadly secret
And a twisted serial killer sharpening his blades to kill again…
When Brighton tattoo artist Marni Mullins discovers a flayed body, newly-promoted DI Francis Sullivan needs her help. There's a serial killer at large, slicing tattoos from his victims' bodies while they're still alive. Marni knows the tattooing world like the back of her hand, but has her own reasons to distrust the police. So when she identifies the killer's next target, will she tell Sullivan or go after the Tattoo Thief alone?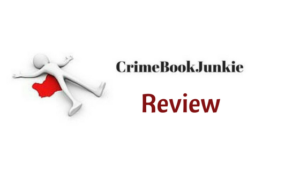 Set in Brighton, the reader is taken on a journey of discovery and knowledge of a community that is being robbed of its skin…literally! We face payback, jealousy, bitterness, secrets, the past, art, proving oneself and a search for the truth in this clever and creepy debut novel!
The opening chapter of this novel definitely grabbed me by the throat and I must admit, I thought it was a brilliantly gripping start to the novel! What a clever premise too! I loved the idea that someone was collecting tattoos.  Told from various POV's there was a fantastic build up of tension in this perfectly paced story. The novel, in my opinion, is mainly character driven but the fascinating plot is what contributes to you wanting to keep turning the pages!
I thoroughly enjoyed "meeting" the various characters that come across each other in The Tattoo Thief. DI Francis Sullivan – as a newbie DI – was a fabulous choice to lead this gruesome investigation – his naivety, clean-cut background could not be a more delicious contrast to Marni and this pairing was awesome! Poor Sullivan is having to prove himself to his own team while keeping Marni, who is not very open to the police, on side. Marni is a superb character, though she did frustrate me at times – you know when you're watching those moves and you want to shout at the screen "NO, don't go down there"? THAT! But pairing her with Sullivan was awesome as her skills/knowledge of the tattoo community is exactly what is needed to inform the reader and move the story forward! LOVED it!
So many characters, but the only other one I want to mention is The Tattoo Thief – cunning, no fear and a total narcissistic – the gruesome killings make you shiver. I did figure out a few of the key points in this book at various stages whilst reading, but I was never 100% sure, so was thrilled when my detective work turned out to be on form!
Would I recommend this read? OMFG- you bet I bloody well would! A dark, twisted, graphic crime novel with a unique twist on a serial killer thriller – this debut ticked #alltheboxes for me! Make sure you add this #badboy to your TBR!
Still unsure? Follow the rest of the tour to see what everyone else thinks: