I'm so excited to be taking part in Elizabeth Hayne's The Murder of Harriet Monckton blog tour! At the end of this post, there is an exciting giveaway, so make sure you check it out! First I will share a bit about the author and this book before I share my review.
About the Author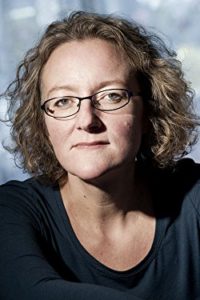 Elizabeth Haynes worked for many years as a police analyst. Her debut novel, Into the Darkest Corner, won Amazon's Book of the Year in 2011 and Amazon's Rising Star Award for debut novels.
Elizabeth grew up in Sussex and studied English, German and Art History at Leicester University. She is currently taking a career break having worked for the past seven years as a police intelligence analyst. Elizabeth now lives in Kent with her husband and son, and writes in coffee shops and a shed-office which takes up most of the garden. She is a regular participant in, and a Municipal Liaison for, National Novel Writing Month – an annual challenge to write 50,000 words in the month of November.
About the Book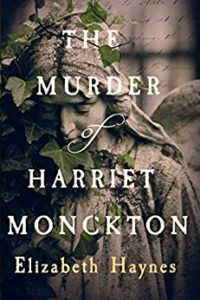 From the award-winning and bestselling author of Into the Darkest Corner comes a delicious Victorian crime novel based on a true story that shocked and fascinated the nation.
On 7th November 1843, Harriet Monckton, 23 years old and a woman of respectable parentage and religious habits, is found murdered in the privy behind the chapel she regularly attended in Bromley, Kent.
The community is appalled by her death, apparently as a result of swallowing a fatal dose of prussic acid, and even more so when the surgeon reports that Harriet was around six months pregnant.
Drawing on the coroner's reports and witness testimonies, Elizabeth Haynes builds a compelling picture of Harriet's final hours through the eyes of those closest to her and the last people to see her alive. Her fellow teacher and companion, her would-be fiancé, her seducer, her former lover—all are suspects; each has a reason to want her dead.
Brimming with lust, mistrust and guilt, The Murder of Harriet Monckton is a masterclass of suspense from one of our greatest crime writers.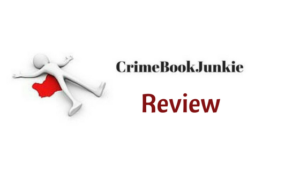 Set in Bromley, 1843 – the reader is taken back to a time where secrets, suspicions, cover-ups, grief, loss, religious undertones, morality, relationships, unrequited love, betrayal, community/village mentality, scandal, consequences, hypocrisy, judgement, sexism, loyalty and a search for the truth shroud every page. OMG what a superb read!!
I honestly feel I am not going to be able to portray exactly how much I LOVED this book – but I will give it a go! I was immediately hooked and thrown into the 1800's with this fantastic work of fiction based on real life events. This was such an atmospheric / beautifully written novel – the sense of place and characterisation/narrative had you right there in the moment. The Suspicions of Mr Whicher is one of my favourite novels and I really could see / feel similarities in the most positive way imaginable. So many suspects, it took me FOREVER to finally realise what was happening and who the culprit may be. I figured it out on the MO – but still had no clue until the very end as to who actually did it!! I also loved the way the information given to the reader was as unreliable as the individual sharing it – it all added impeccably to the mystery. Wonderful! Amazing! SUPERB!!
Character-wise, the story revolves around the murder of poor Harriet Monckton. But there was even question as to whether it was murder or suicide based on events going on in her life at the time. As a reader, we get to know what type of person Harriet was through other readers and eventually from Harriet herself -and we become even more curious.
I was totally engrossed in this story – style, characters, plot – everything was just perfect and I highly recommend you delve into this story as soon as possible. A #TopRead, grab your copy today!
Exciting Giveaway!
Would you like to win a hardback copy of this book? All you need to do is head over to twitter, find me (@nholten40), RT with comment my review (pinned tweet), follow/include @MyriadEditions to win using the hashtag #HarrietMoncktonGiveaway
Closes at noon on Sunday Sept 30th. The winner will be chosen at random and contacted the week of Oct 1st 2018!
GOOD LUCK ?