Woohoo! I'm over-the-moon to be hosting Vanda Symon's OVERKILL blog tour today! Massive thanks to Anne Cater and Orenda Books for the ARC and inviting me to take part! A little about the author and this book before I share my review though…
About the Author

Vanda Symon is the best-selling author of four Detective Sam Shephard crime fiction novels, published in New Zealand, including Overkill (Penguin, 2007), The Ringmaster (Penguin, 2008), Containment (Penguin, 2009), Bound (Penguin, 2011), and the stand-alone psychological thriller, The Faceless (Penguin, 2012). She is a three-time finalist for the Ngaio Marsh Award for Best Crime Fiction Novel. Her books have also been published in Germany.
Vanda is the producer and host of Write On, a monthly radio show on matters literary on Otago Access Radio, and she also reviews books for National Radio. She is very involved in the New Zealand writing community, having been chair of the Otago Southland branch of the New Zealand Society of Authors, and is currently the Chair of Copyright Licensing New Zealand. Vanda also has participated in celebrity debates, acted as speaker, reader or chair in literary events and festivals in New Zealand and Australia, and toured with The New Zealand Book Council's Words on Wheels.
Vanda has a professional background as a pharmacist and has recently completed a PhD in science communication, examining the communication of science through crime fiction.
About the Book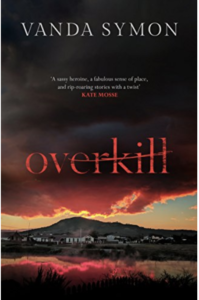 When the body of a young mother is found washed up on the banks of the Mataura River, a small rural community is rocked by her tragic suicide. But all is not what it seems.
Sam Shephard, sole-charge police constable in Mataura, soon discovers the death was no suicide and has to face the realisation that there is a killer in town. To complicate the situation, the murdered woman was the wife of her former lover. When Sam finds herself on the list of suspects and suspended from duty, she must cast aside her personal feelings and take matters into her own hands.
To find the murderer … and clear her name.
A taut, atmospheric and page-turning thriller, Overkill marks the start of an unputdownable and unforgettable series from one of New Zealand's finest crime writers.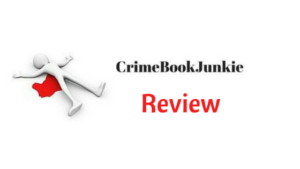 Set in New Zealand, the reader is surrounded by threats, questions, "what-would-you-do-if…", protecting your family, relationships, suspicion, loyalty, lies, mistrust, cover-ups and consequences – all in search of the truth.
OMG! The cover of of this novel is simply stunning and is what immediately caught my eye. I would have bought this book for that cover alone. Bravo to the designer!
With an opening that leaves your heart racing, it is no wonder I had to forget life for a few hours as I escaped into this fabulous story! Perfectly paced, rising and falling in all the right places – I was absolutely entranced. Descriptive but subtle – so you felt you were in the moment without being bombarded with unnecessary prose – WOW…the author absolutely nailed it. And the characters? Superbly written, relatable, likeable (well most) and wonderfully believable.
As mentioned, relatable characters had me drawn in from the start. Sam Shepherd is the female lead police officer who works out of Matauta community station. Shepherd is passionate, clever, thinks outside the box and a bit of a risk taker, but also determined to see that justice prevails. She is caught up in a situation that has the finger of suspicion pointing at her. Wanting to prove her innocence, she takes risks that place herself and others in danger. You just don't know who or what to believe – could Sam be a killer?
Even the supporting characters in this novel shine bright! I was torn, and rightly so – but without giving away too much – let's just say, I felt…well I can't even say that!
I really enjoyed the fact that social issues were brought to the forefront in this novel and showed the length that some people would go to regardless of the devastating consequences. Although I did figure things out before the big reveal(s) it did not take away from any of the OMG moments at all! In fact, I was never quite sure if I had worked it all out and had a gleeful glow when I realised I was right – so for me, nothing was lost in terms of enjoyment – it was perfect!
Do I recommend this read? Does a bear sh*t in the woods? Damn- this was one mighty fine read and I am super excited to see where we will be taken next with Sam Shepherd. Hard-hitting, dramatic, jaw-droppingly realistic and absolutely captivating – this book had me hook, line and sinker. Follow the rest of the Overkill tour here and see what everyone else thinks!