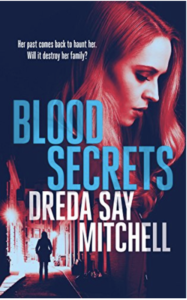 The past comes back to haunt her.
Will it destroy her family?
Only two people know what's happened to the gold stolen in an underworld bullion heist. That's East End gangster's widow Babs Miller and her best friend Pearl. So whenthe gold vanishes from its hiding place that means there can only be two suspects.
Neither can believe they've been betrayed by the other. Neither wants a war. But honour, pride and tit for tat revenge drag them and their families towards a cliff edge of brutal gangland violence. And as they try and stay alive, what other dirty secrets are going
to be dug up while these two women duel to the death?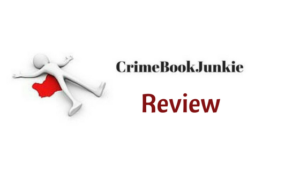 Set in the East End of London, the reader is faced with betrayal, mistrust, family, loyalty, relationships, fear, revenge, violence, friendships, secrets, and a search for the truth. Dreda Say Mitchell makes you feel all the emotions as family and friends go after each other in this gut wrenching novel!
I absolutely LOVED the opening of this novel! The prologue sets the scene of the chaos that will ensue and man-oh-man was it a mess! As with all of Dreda's novels, this book was rich with narrative and fantastic characterisation. You are right there, in the moment, ducking when something is thrown, joining in on the local gossip, the sweat dripping from your brow as you wait for the next chapter to deliver another OMFG-moment! SUPERB! I found the storyline to be intriguing and absolutely relatable in the sense that friends are turned against friends, everyone is under suspicion and loyalty – whether through blood or bond, is pulled apart by accusation. How could you not be drawn in!?
Character-wise – I was transported to the East End of London and found myself wondering who was responsible and where would MY loyalties lie! Babs and Pearl are at each other's throats and the gossips are planting seeds to fuel the fire! This is the 4th book in the series, and although it can easily be read as a stand alone, I highly recommend you going back to the start so that you can see this (and other) relationships from the start. Who would have thought that these two firm friends could so quickly turn on each other. Family is a strong thread throughout this novel and we see even that unravel. I found myself totally invested in the characters – I laughed, I got a bit misty eyed and I was even angry – did I chose the right side? Well with the amount of revelations that had my heart racing and my leg sore from all the smacks I gave it – I have to say, I was never completely sure! Bloody brilliant when a book has you questioning everything and everyone!
Would I recommend this read? Oh you bet you sweet arse I would – the whole series is brilliant and not to be missed if you like your reads gritty, intriguing and you don't mind being completely drained (in a good way!) when you reach the final page – you best chose your side wisely though! Grab a copy of Blood Secrets and enjoy the ride!