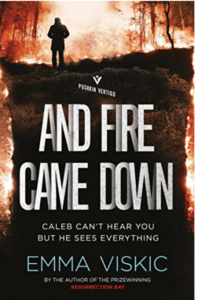 A SILENT SCREAM
The woman can only sign two words: help… family. And then she is gone – a body lying dead in the street.
A TOWN READY TO BURN
Caleb's search for her killer takes him back to his hometown of Resurrection Bay. Centuries of racism have left it simmering with violent tensions, and this summer the bush is as dry as tinder. All it will take is one spark.
WHAT CAN CALEB SAVE FROM THE FIRE?
He is determined to pursue justice at all costs. But everything he loves is in this town. And what if the truth means his world going up in flames?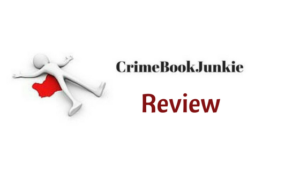 First I have to say a HUGE thanks to Pushkin Press for providing me with a copy of this novel. I absolutely LOVED Resurrection Bay and was thrilled to catch up with Caleb Zelic in the next book of this amazing series. If you are interested in my review of Resurrection Bay, click HERE.
We're back in Australia: Melbourne and Resurrection Bay for the second book in this fantastic series – have I already said how great it is? Because it bloody well is! The reader is faced with so many different things this time around: PTSD, racism, secrets, loss, betrayal, forgiveness; change; the dark web; socio-economic status; family, relationships, consequences, turning a blind eye, building walls and breaking down barriers… 'friggin fantastic!
OMFG I just loved catching up with Caleb again and the opening chapter had me completely HOOKED! I was absolutely enthralled by the storyline and I completely lost myself in the pages of this novel! I had no idea where the story was taking me and was blind as little snippets laced throughout finally made sense when all was revealed! I also found this book to be so emotive and as much as I loved Resurrection Bay, this book surpassed that one on all counts. A taut storyline, addictive atmosphere and compelling narrative had me reading this book every spare moment I had!
Can we talk characters? Caleb Zelic has to be one of my all time favourite characters and man-oh-man my head and heart was all over the place when I picked up and joined him on his journey this time around. I seriously love this character – he is so intense, vulnerable but really strong-willed and determined, stubborn and he just had me all the way through! All-the-way! Caleb is deaf, and continues to struggle with this as he doesn't want it to define him…and it doesn't!! There were times I just wanted to grab him and shake him and scream – "C'mon, Caleb – I know you are in there!"  He has changed since the first book, at least on the surface but his internal demons still egg him on.  I can't wait to see where the author takes him in the next book – because OMFG- he was broken…??
We get to learn a lot more about Caleb's brother Ant in this novel and OMG OMG OMG – Aaaaaaant! I love this guy – ex drug addict who wants to protect his brother but also teeters on the edge of his addiction all along. Sweet-mother-of-gawd — I could not believe what was going on with Ant and even though his role was secondary – the impact it had on me as a reader was GINORMOUS.
Then we have Kat – OMFG Emma Viskic you are killing me with these fantastic characters – ALL THE EMOTIONS!! ???????? I adore Kat, and we are thrown a real doozy with her and Caleb. Won't say anymore on that front – just can't wait for the next book to find out what the heck is going to happen.
I could go on and on, but I won't…there are quite a few key characters they I haven't mentioned but whose presence just rips the story open and really draws you in as a reader. But to talk about them, might lead me to inadvertently dropping a spoiler and I just couldn't live with myself if I did that!!
Soooo, the big question is… would I recommend this read. BOOM! ?? BOOM! ? BOOM!?? This book is on ? FIRE ?and it is an easy HELL YEAH recommendation from me! I love a series that leaves me aching for more and that is THIS series. I was devastated to be finished as I knew I would have to wait another year before I caught up with Caleb again. And Fire Came Down just BLEW me away – if you want a series that will knock you for six, grab you instantly and keep you engaged throughout – you need to buy this book! Easily read as a standalone but believe me, once you meet Caleb, you will want to follow him from the start!
Grab a copy here: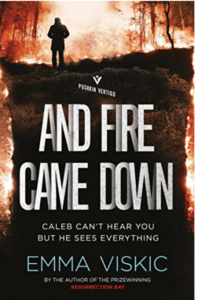 And the first in the series: